Actor Brian Tee has one of those faces you could recognize anywhere. Some might think of him as the one and only D.K. "Drift King" from "The Fast and the Furious" franchise, while others may recall the iconic red headband he sported as Liu Kang in "Mortal Kombat: Legacy II."
Wherever you might remember Tee from, one thing's certain—he's no new player in this game. Lately, he's been stealing hearts (and saving some) as the dashing Dr. Ethan Choi on NBC's adrenaline-pumping drama, "Chicago Med." As the series gears up to air its landmark 100th episode tonight, March 18, find out what brought Tee to the hallowed halls of the Gaffney Chicago Medical Center.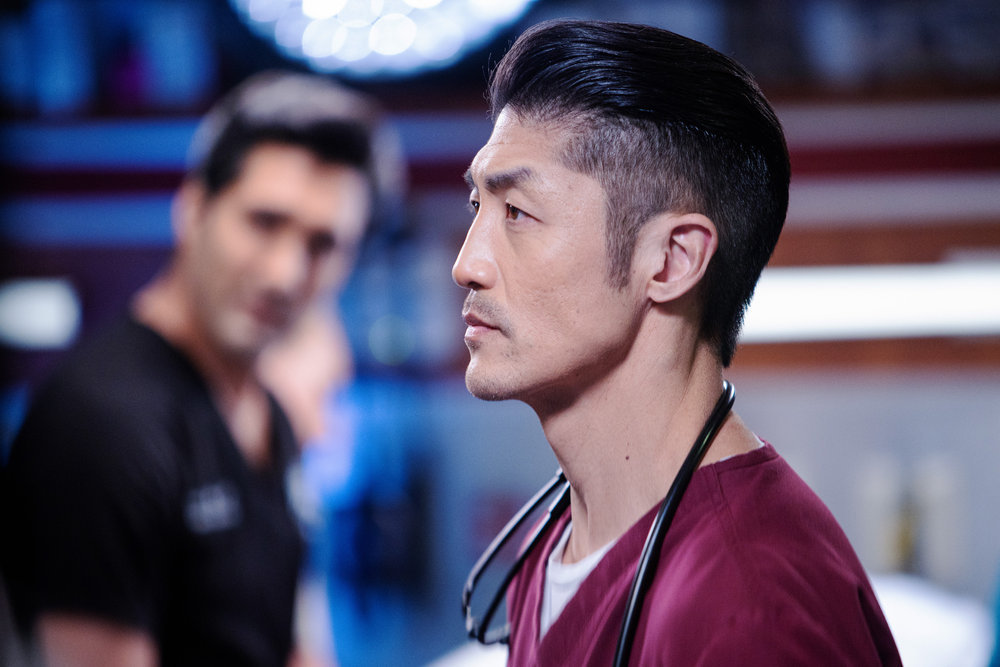 How did you first get into acting and decide to pursue drama at the University of California, Berkeley?
I've only felt grace twice in my life. The first was when I found acting, or acting found me. In high school I was a jock/'sosh' who didn't get very good grades (for an Asian). I luckily got into California State University, Fullerton and there is where it all changed. I was skating by when I came across an elective called 'Acting for Non-Majors.' I felt it was an 'easy A,' so I quickly enrolled. The very first day of class changed my life. I found that drive, that passion and got bit by the acting bug. From that day forward I knew what I wanted to do and never looked back. I transferred to a junior college in an attempt to get into a UC system program… luckily, Berkeley accepted me.
Finding acting was the first time grace was bestowed on me… the second was when I met my wife.
Has your background in drama and theater influenced your career on-screen?
Absolutely. My drama and theater background was the foundation of what I do, practice and continue to learn today. It's where I first found myself and nurtured my talents. It crafted the fundamentals of my work and is always something I try to go back to doing when I can.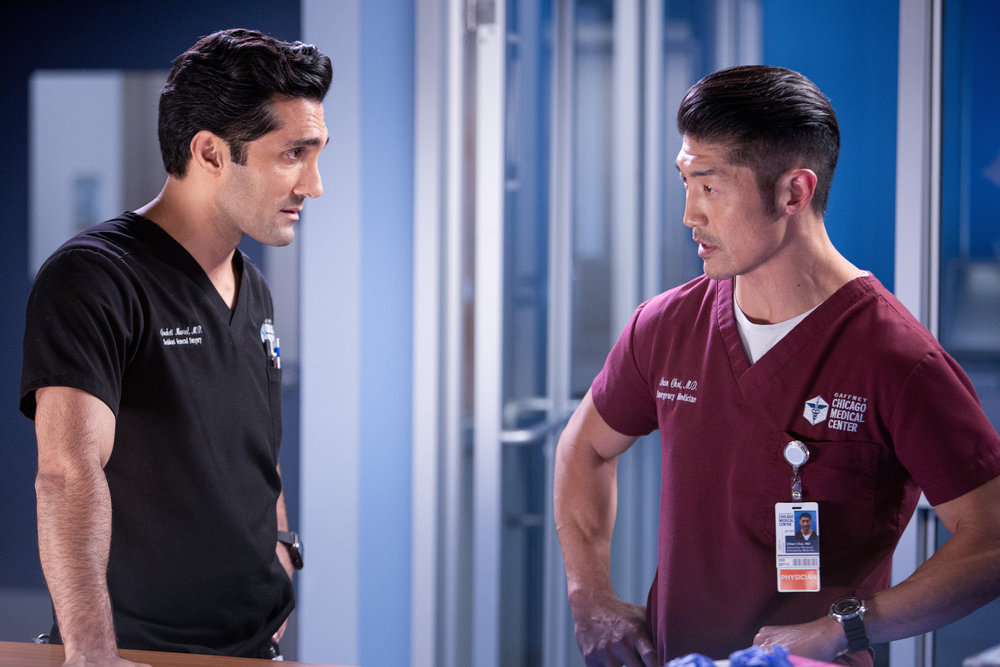 As an actor who's played significant roles in several franchises that are iconic to the AAPI community, how have you watched diverse roles evolve over your time in the industry?
I will forever be grateful for the roles I've played in the past. From D.K. to Shredder, it's what established my career and led me to where I am today. But my role as Dr. Ethan Choi is the perfect example of diverse roles evolving. No stereotypes or tropes, just a human character.
It's interesting, in the last two decades a lot has changed. There may be more opportunities for diversity, but have the roles truly changed? I am proud to say my role on "Chicago Med" is a part of that evolution and I hope that it only influences other creators to write more grounded, full characters of diversity. What I am certain about is that the want and need for AAPI voices and diverse stories to be heard is at its height. So it's up to us to push forward the evolution of diverse roles.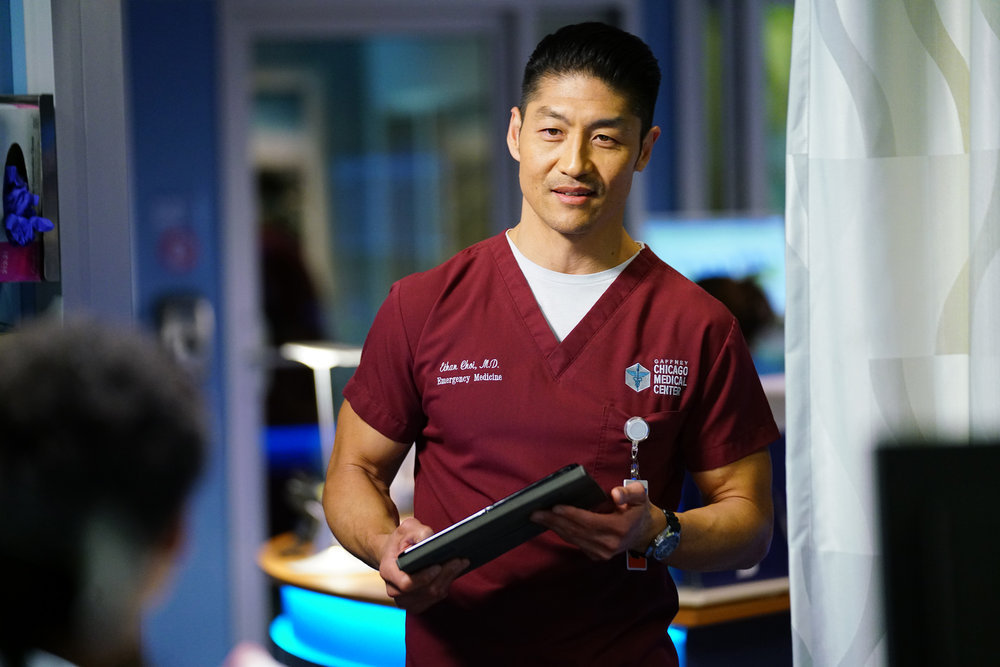 You've also appeared in a number of international films, including the hit rom-com "Wedding Palace." What led you to explore opportunities in Korean film?
I've always been a big fan of international movies and have had the opinion that some of the best films have come out of Korea. So when an opportunity to be a part of a Korean feature came through, I jumped at the chance to work with some truly talented filmmakers from Korea.
It was no surprise that "Parasite" got the recognition it deserved, but there was a piece of me that thought, the recognition for Korean cinema in general was a long time coming.
How would you say that your "Chicago Med" character, Dr. Ethan Choi, stands apart from mainstream portrayals of Asian American doctors?
Interesting question… I'd first start by saying there hasn't ever been many lead Asian American doctors on TV period, so it's hard to compare. That said, in comparison to Asian stereotypes, I'd say Dr. Choi is hands-down the opposite of any character I've ever played in the past. He is a fully developed character, with his own flaws. He is a war vet, a first responder and a hero. And in our show [he] has a masculine sex appeal that is rarely seen in roles for Asian American men in the industry. So on all those levels of breaking stereotypes, Dr. Choi absolutely stands apart.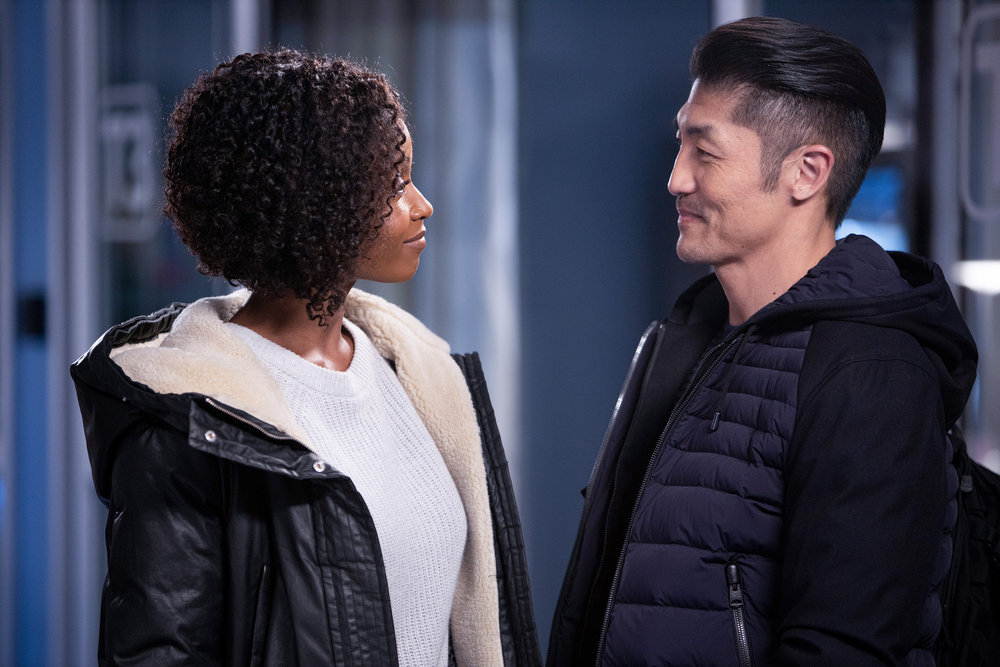 As you anticipate the 100th episode of "Chicago Med," airing today, what are some of your favorite memories in creating this series?
Some of my favorite memories in creating the series are the "character" itself. Never have I ever had the incredible opportunity to play and create a character with such depth and development. The creatives just had me in mind and wrote for me, and for that I'm grateful. I feel we really broke new ground without hammering it, but just writing him as a human that I have had the honor of playing and creating with them.
As an Asian American actor, when you are cast in a role of this caliber, with such wide viewership comes great responsibility. There are very few Asian American series regulars on TV, especially on my network. So it is something I am constantly conscious of, and take great pride in representing a positive, un-stereotypical character for the mass audience to enjoy, appreciate, relate to and especially learn from.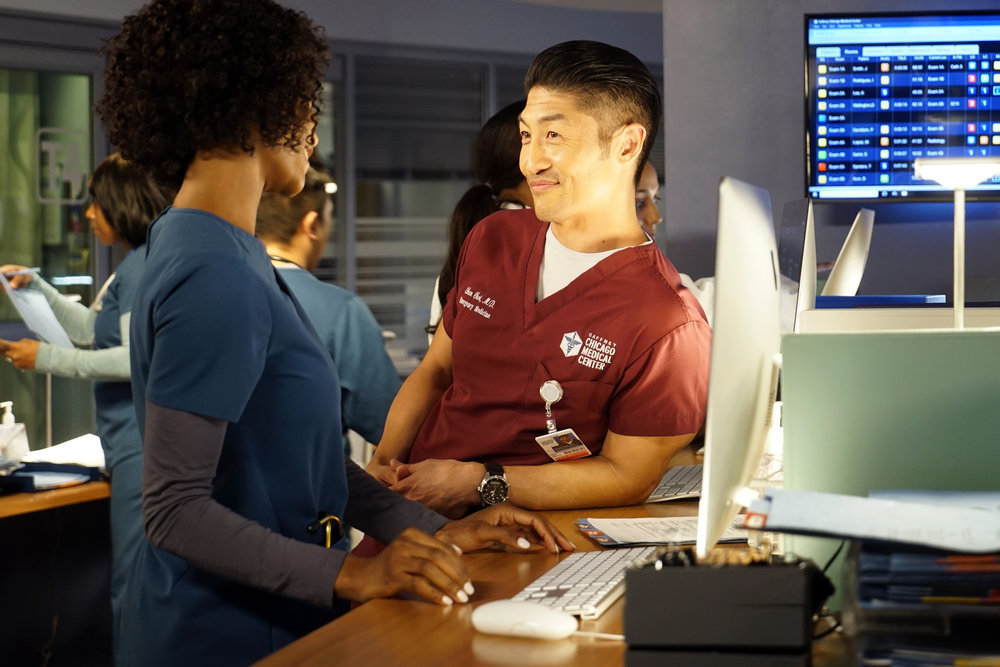 What do audiences have to look forward to for Dr. Choi in this episode?
In Episode 100, you will see another side of Ethan audiences have not seen before. His emotions finally get the better of him. In most situations Dr. Choi stays pretty level headed and is rarely rattled, but here you will see him cross certain lines. Even in the toughest of situations and circumstances Ethan only bends, but in this episode, he finally breaks.
In this current time of crisis, is there any advice or knowledge you've picked up from playing a doctor on TV that you'd like to pass on?
Only that I'm not a real doctor and if you're in trouble, don't look at me for medical help… leave that to the real heroes! But also, please please take care of yourselves. Follow all the guidelines of hygiene and social distancing because the healthcare system depends on it.
---
"Chicago Med" airs at 8/7c on NBC.