The universe has brought us a star, and his name is Mickeey Nguyen. He dances, he sings, he acts and he's starring as Mags in Hulu's new genre-bending series, "Utopia Falls." The show takes place in a futuristic colony, where a group of teens discover a forbidden archive that leads them to question the truth of their reality and change it using the power of music.
Nguyen's lead role as Alex Phan on Nickelodeon's K-pop series "Make it Pop" kickstarted his acting career and solidified his passion for TV. His experiences on the series and on Disney Channel's movie "Z-O-M-B-I-E-S" have further powered his drive to overcome any of the obstacles in his acting career. Ahead of the Feb. 14 series premiere, we chatted with Nguyen about his past work on TV, and discussed his journey to become an inspiration for other Asian Americans worldwide.
Character: What inspired you to start focusing your career on acting more rather than dancing?
Initially I was pursuing dance professionally, I was like, 'Oh, I'm gonna dance and I'm gonna choreograph for artists out there,' and I was full force, I was like, 'I'm gonna make it as a professional dancer-choreographer.' But that was only until I landed my very first acting role, which was on Nickelodeon's 'Make it Pop;' they were specifically looking for an Asian series lead with a singing and dancing background. And I was like, 'Oh my god, I sing, I dance!' I had never acted on-screen before, it was always something I wanted to explore, but was scared to. But actually, that branched out and snowballed into my love for this craftsmanship. After that first role, I was like, 'Man I really really love doing this. Do I set dance aside? Do I now put all my eggs in one basket, do I go for acting?' It was a bit of a gamble and a scare, but to be able to still keep dance in my life, and to have it almost kind of integrate into my acting career… I'm just like, 'Wow, the universe worked its magic,' and I somehow managed to keep my love for both acting and dancing.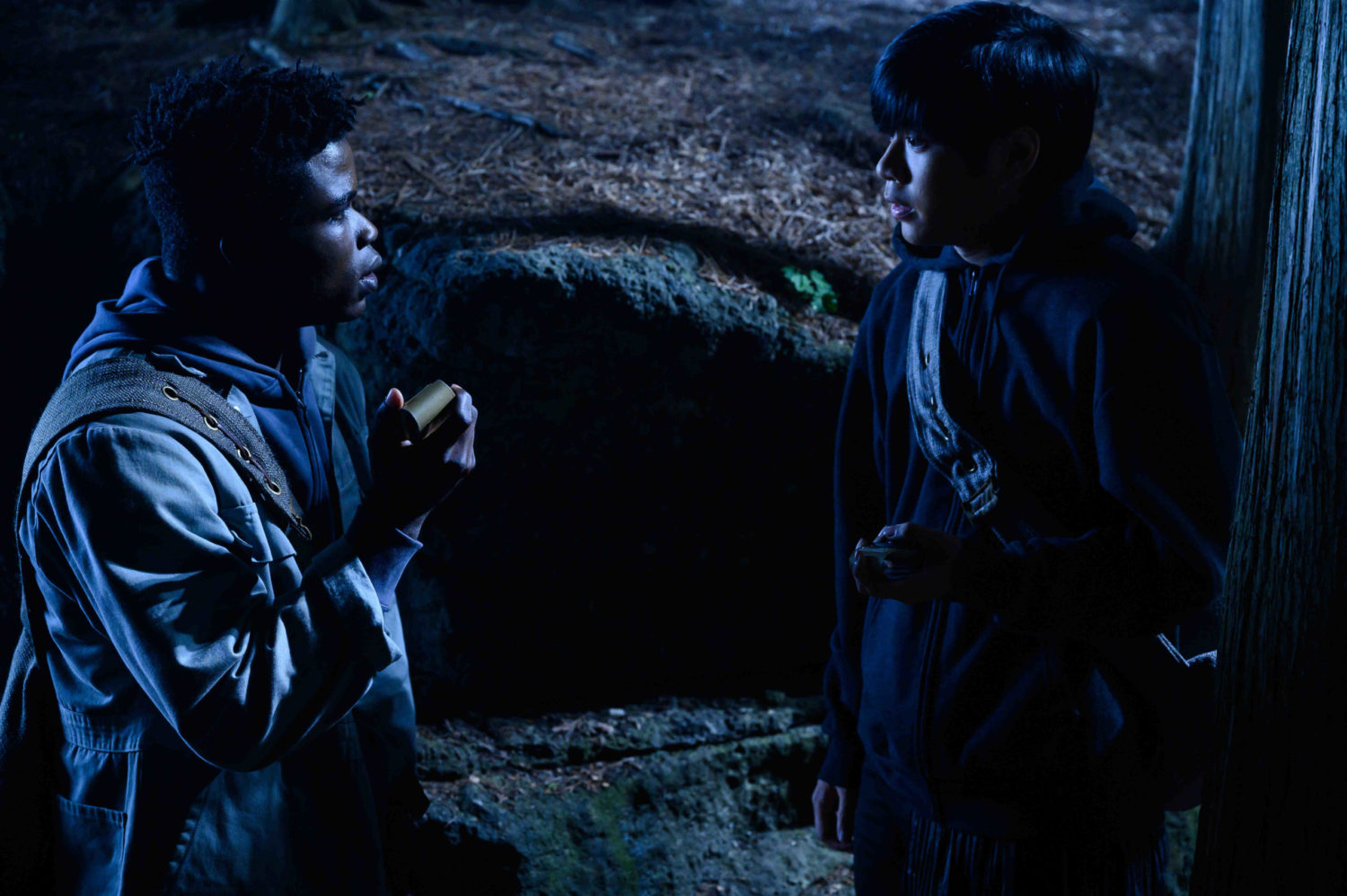 Were there any actors or dancers that have inspired your work?
I came from the generation where [there was] Napoleon and Tabitha [D'umo], who now choreograph for Jennifer Lopez. There was Ian Eastwood, and I was a huge huge fan of this group called Kaba Modern, I was like, 'Oh my God, this is a group of people who look like me.' They were all Asian. I was so moved by them. But someone who I dreamed of working with was actually Tanisha Scott, who I was privileged to be able to work with on 'Utopia Falls.' And I completely fangirled when she walked into the room of the audition. But I had to be professional, so I was like, 'Okay, I'm not gonna let it faze me, but I will let her know how much of an honor it is to just be in the same room.' I ended up telling her that, she was like, 'What, no, stop,' she's so humble and she's so sweet.
It's full circle. When it comes to acting, you see people, you meet people and you move on to the next thing. I remember back in the day when I was like, 'Aw man, I hope one day even if I do venture into acting, I still get to meet my big inspirations in dance,' and somehow it ended up happening. It's crazy to think that even though I went full, head-on into acting, I still get little essences of my dance coming back to me.
What did it feel like when you learned you were going to star in a series that incorporates both sci-fi and hip hop dancing?
In terms of any booking, I always get so in awe. The fact that I'm in a time, in a life where we're progressing forward, and so many TV shows are giving us opportunities to diversify… So now, I'm at a point in my life where I get to see and also experience opportunities, whether it be myself booking these roles, or any other person of color, of race, of gender, of size. To see that and watch film and TV begin to evolve and move forward, it's crazy.
And that's what's really amazing about 'Utopia Falls,' even though the themes revolve around sci-fi and hip hop, there's so much diversity in it as well, and it's so much depth to it. But it also adds in layers about multi-cultures, it's really giving the opportunity to have someone that an audience can relate to, and for me to find out I booked this role where I could be part of something so unique and one of its kind, I was so stoked. R.T. [Thorne], the director, he also implemented the history and the birth of hip hop into the show. So while you guys are seeing and watching this group of teens get inspired by hip hop, that's actually in itself the birth of hip hop in today's society. Which is really a kind of artistry, and that attention to detail is something that's really moving for me to see, because people could just be like, 'Yeah, this is a story, okay, just get a group of good-looking teens together.' But he adds so much layer into it, and it was really incredible how all these layers became 'Utopia Falls.'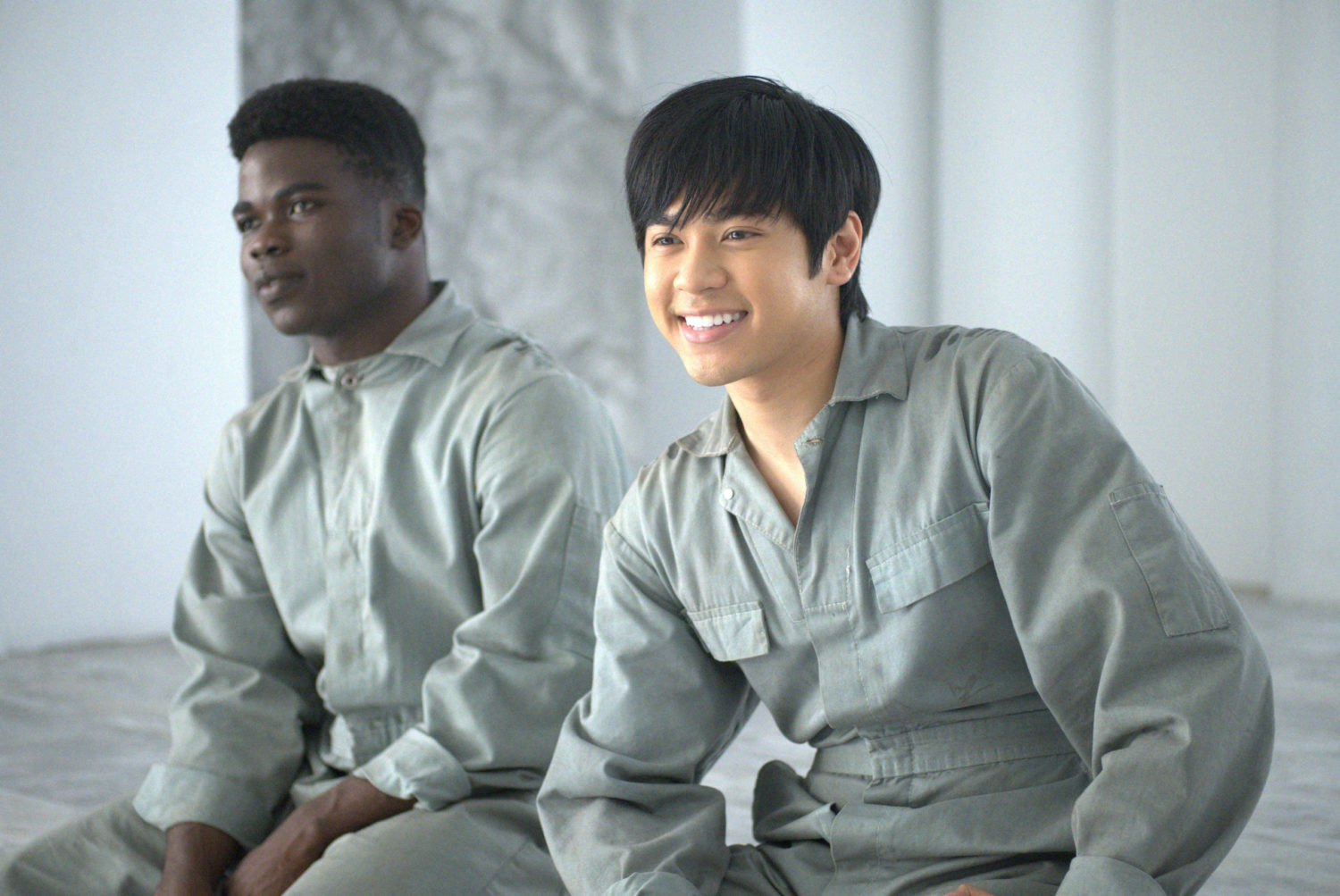 Can you tell us anything about your character and a bit of the plot?
So Mags, he's such a light in the room. And 'Utopia Falls' has a dark tonality to it, so Mags is someone who uplifts the series. He has such a hunger to be a celebrity and have this fame and glory, and that's something I don't relate to, but what I do relate to is his humor and his sense of being sensitive and caring to people around him. He's very very family-oriented; if you're by his side, he'll always be by yours. I think everyone has a Mags in their life, that's what I love about him, because he's very similar to me in that sense. You get to really see him evolve throughout the series. Even though he's a comedic relief type of guy, he ends up being someone who is grounded, someone who can be a rock and keep everyone together. He's the glue of the group. He was phenomenal to play, and I loved playing him so much.
How did you prepare for the role? What was the biggest challenge for you?
In terms of preparation, I like to pull from self experiences. I find that it becomes more genuine when you pull from elements of yourself, so it doesn't become artificial. And the challenge for me was finding the correct tone, because when you do have someone like Mags who's such a comedic type of guy, he still does have to match the dark tone and atmosphere of the show. My experiences have been 'Make it Pop' and 'Z-O-M-B-I-E-S,' and I didn't want it to seem like Mags was out of place because he was so heightened. But you have to balance that out. So, there's always an important balance with Mags to make sure that, yes, he still is a funny guy, and he still is the comedic relief, but at the same time, he has to be consistent with the tone of the series.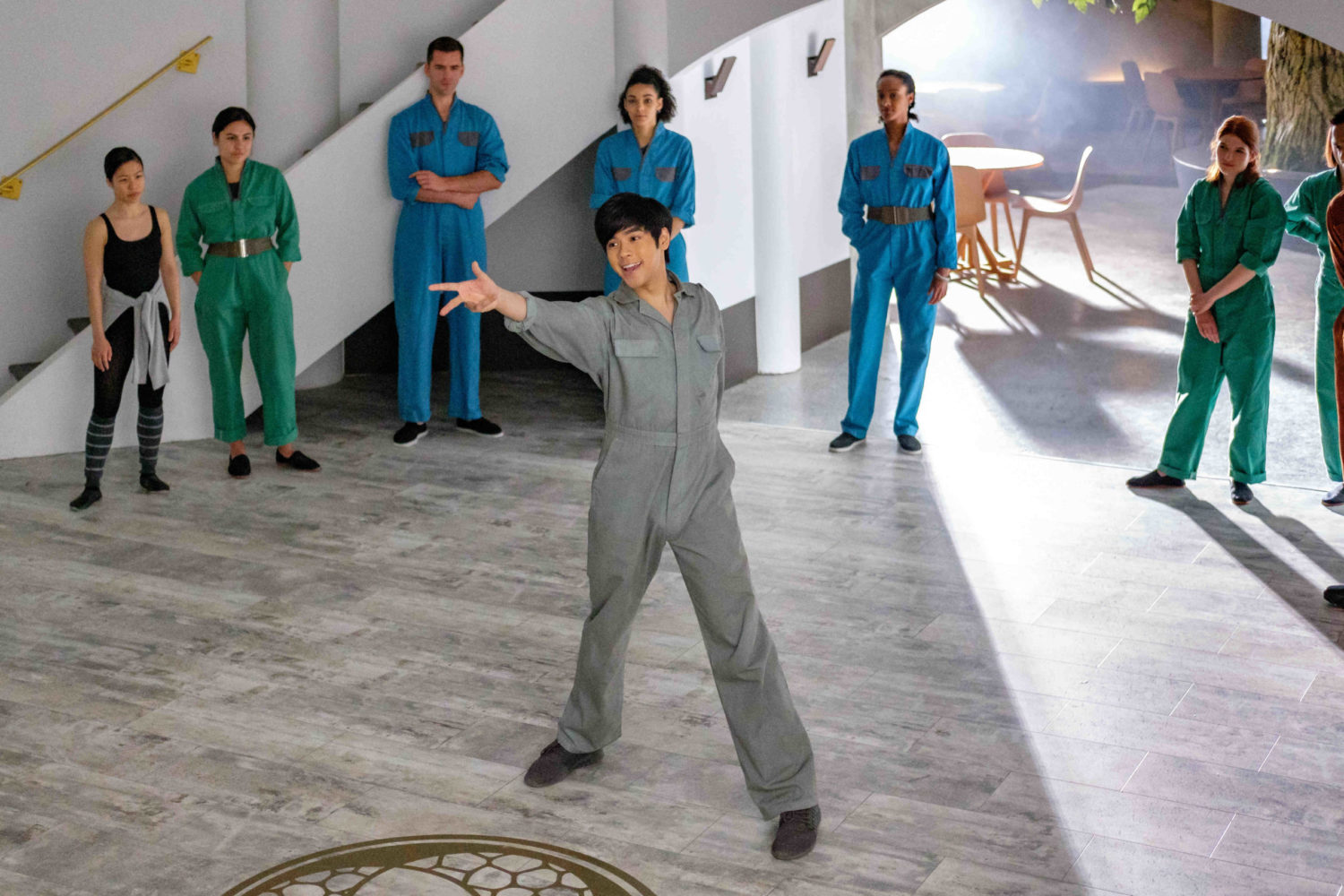 How did you wind up finding that balance?
It really had to do with my surroundings, and the cast was absolutely phenomenal to work with. With the direction of R.T. and with the direction of the cast , that really helped with finding the proper middle ground. That's really important, because if no one's working together, it could seem clash-y and messy. But everyone got down and was very devoted to their craft and their workmanship, and everything just kind of refined itself. Progressing from the first episode all the way to the tenth episode, you really do see that development and it does really kick off.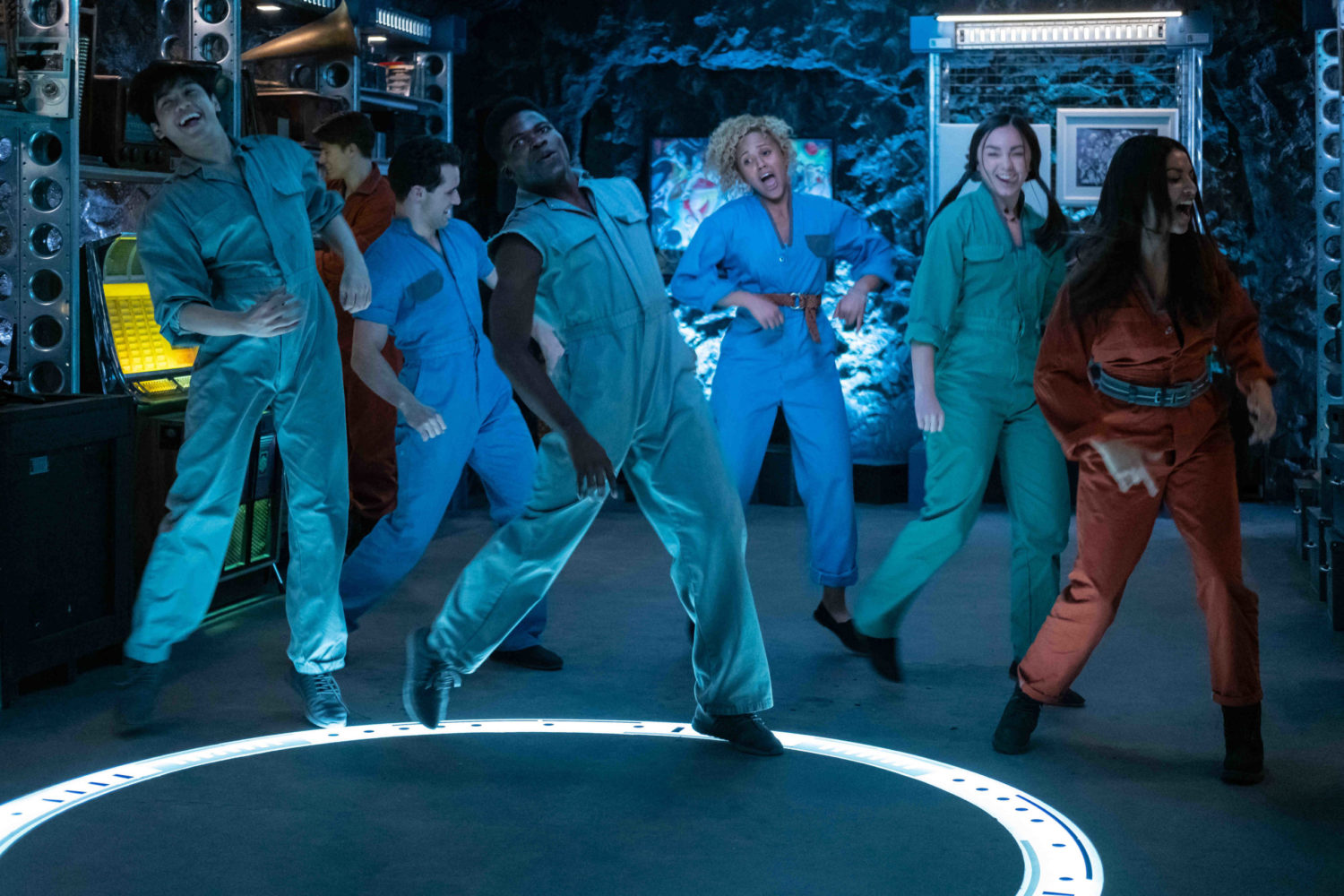 What was your favorite thing about working on the series?
Definitely the chemistry. No matter if we're in rehearsal, or if we're on-set, if we're shooting or not shooting, there's this sense of family and we're all looking out for each other, and we uplift each other. Because there's been several times where it could feel very overwhelming with the things that we have to do, and that was probably one of the best things that came out of the show, is the everlasting relationship with everyone. So even to this day we all still keep in touch, and we're each other's support systems in everything that we do.
Also, another favorite thing is the stunts. I'd never done stunts before, but oh man, the stunts that we had to do were insane. It was my first time actually working with a stunt coordinator, and I'm going to have to release the images on Instagram sometime soon, but I was left with many, many bruises on my hands. Like on my arm, my whole upper arm was black and purple. The following day we had a gallery shoot, and they had to cover my entire arm with makeup because there were just so many bruises everywhere. I can't exactly tell why this came around, but all I can say is that it was painful and it was an experience I will not forget.
I know you work as a dance instructor, too—did you perhaps come up with any of the choreography in the series?
Because I'm so used to teaching and choreographing, it's always a very nice, refreshing experience to be a dancer again. And working with Tanisha Scott, who's absolutely incredible, she had this motive to keep a dystopian style of dance. It's a little bit tricky because before the Archive is discovered, there's a certain standard and a certain very futuristic way of dancing, and she made it seem so authentic. That was probably the most tricky thing to do for her, but for me as a choreographer watching her process, that was phenomenal for me and I was really inspired. Even though in this project I am a dancer, I still retain my choreography brain, so watching that process blossom, I was like, 'Holy crap, she's really nailing it!' Did I choreograph anything? Nah, there's a lot of dancing in it. But there's several times where we're asked to just freestyle, and I just do my thing.
Do you have any advice you want to give to anyone who's aspiring to pursue the same paths or route as you?
No matter the mistakes you make or no matter how uncertain you are, the thing you should be most certain about is that those mistakes are part of the process. Those hurdles and those obstacles that you're going to face, everything is part of the path to make it there. And someone who really nailed that down for me was my dad.
He was really inspiring, and he wanted me and my entire family to know, with everything that happens in life, you have to get through the bad stuff to get to the good stuff. Unfortunately, he passed away due to lung cancer, but that stuck with me and I appreciate that so much, because it gave me the opportunity to be who I am now. And I'm now at a point where I get to provide for my family. I get to give back to my mom, who had to raise two kids by herself. I'm just thankful that no matter all the obstacles that I face, I almost welcome them because I know that's what it was gonna take, and that's what was part of the process. I'm happy that through all that, I'm now in a position where I do feel like I'm starting to get a voice and put my best foot forward, and I'm starting to try and do the best that I can with this voice. No matter what, just keep moving forward and put your best face out there. The universe will work its magic and if you seem uncertain, just trust in your gut and go for it, and know there's going to be people out there who will support you no matter what decision you make.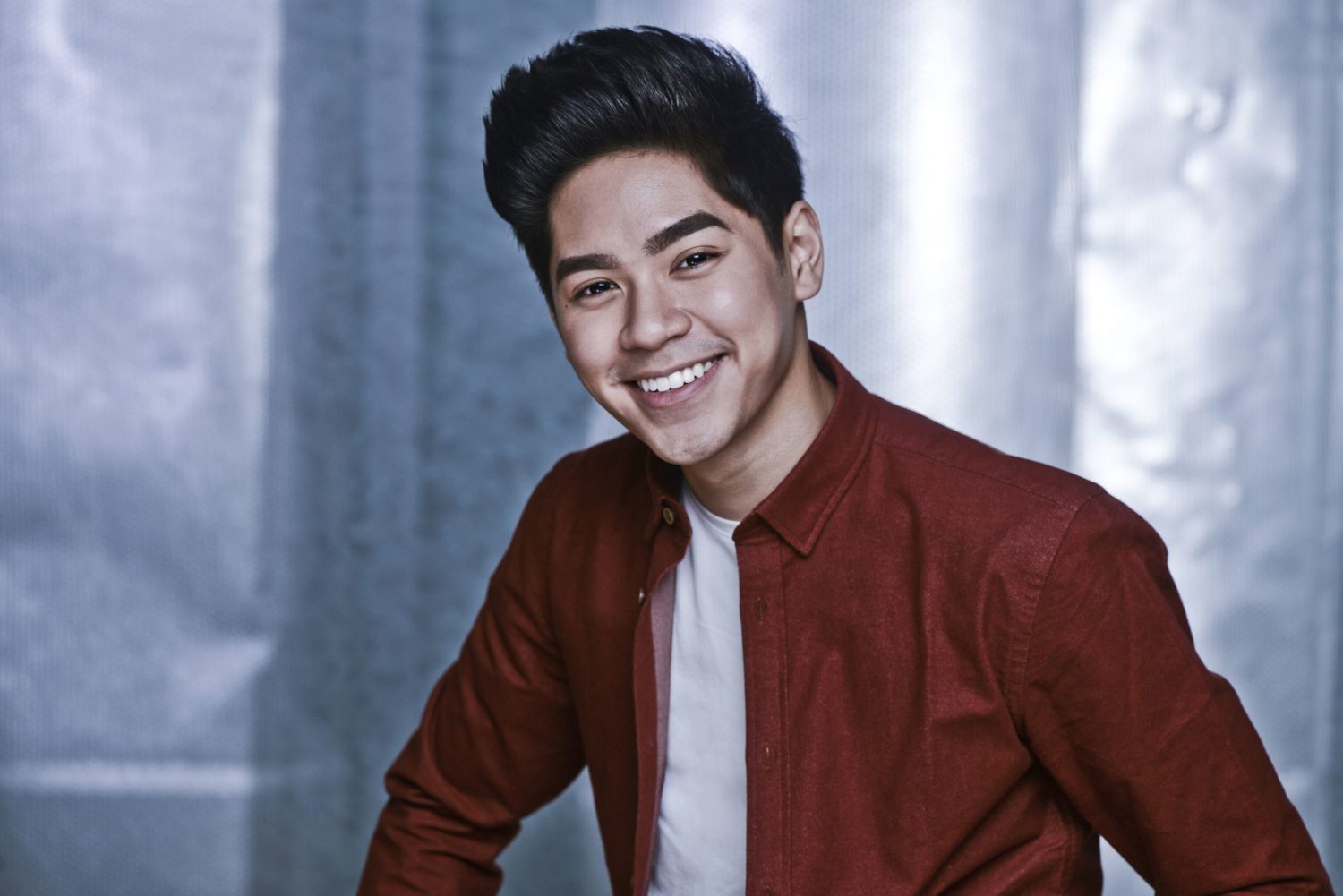 If I looked at 14-year-old Mickeey, at the time I didn't fully understand, I was so sensitive back in the day. But at the end, if I were to look back, I'd tell my younger self, 'Listen, you have no idea what's gonna be in store for you, you're gonna learn so much, you're gonna progress so much. You'll cry for a little bit, but just know that good things will be out there for you in this world.'
---
Watch the trailer for "Utopia Falls" here, then go check out Nguyen's moves on the sci-fi epic series.