The Sundance Film Festival has long provided a welcome mat for projects from AAPI and other underrepresented creators. Māori drama "Whale Rider" received the 2003 World Cinema Audience Award, the original "Oldboy" premiered at the festival back in 2005, Justin Chon's "Gook" and Lulu Wang's "The Farewell" both debuted last year (and not to mention, Wang took home the Sundance Institute's Vanguard Award)… the list goes on and on.
The fifth annual Asian Pacific Filmmakers Experience, which took place this year from Jan. 24 to Jan. 26, proved definitively that those ranks of filmmakers are swelling everyday. Industry professionals and creatives from across the country flocked to Park City to attend the panels and meet-ups, remembering our colorful history and looking forward to the exciting projects to come. To add to the festivities, the weekend saw the world premieres of several of those projects, like Steven Yeun's "Minari" and Bao Nguyen's documentary, "Be Water." And while discussions of the Asian American community's work were of course the topic du jour, an overall call for intersectional inclusion also prevailed.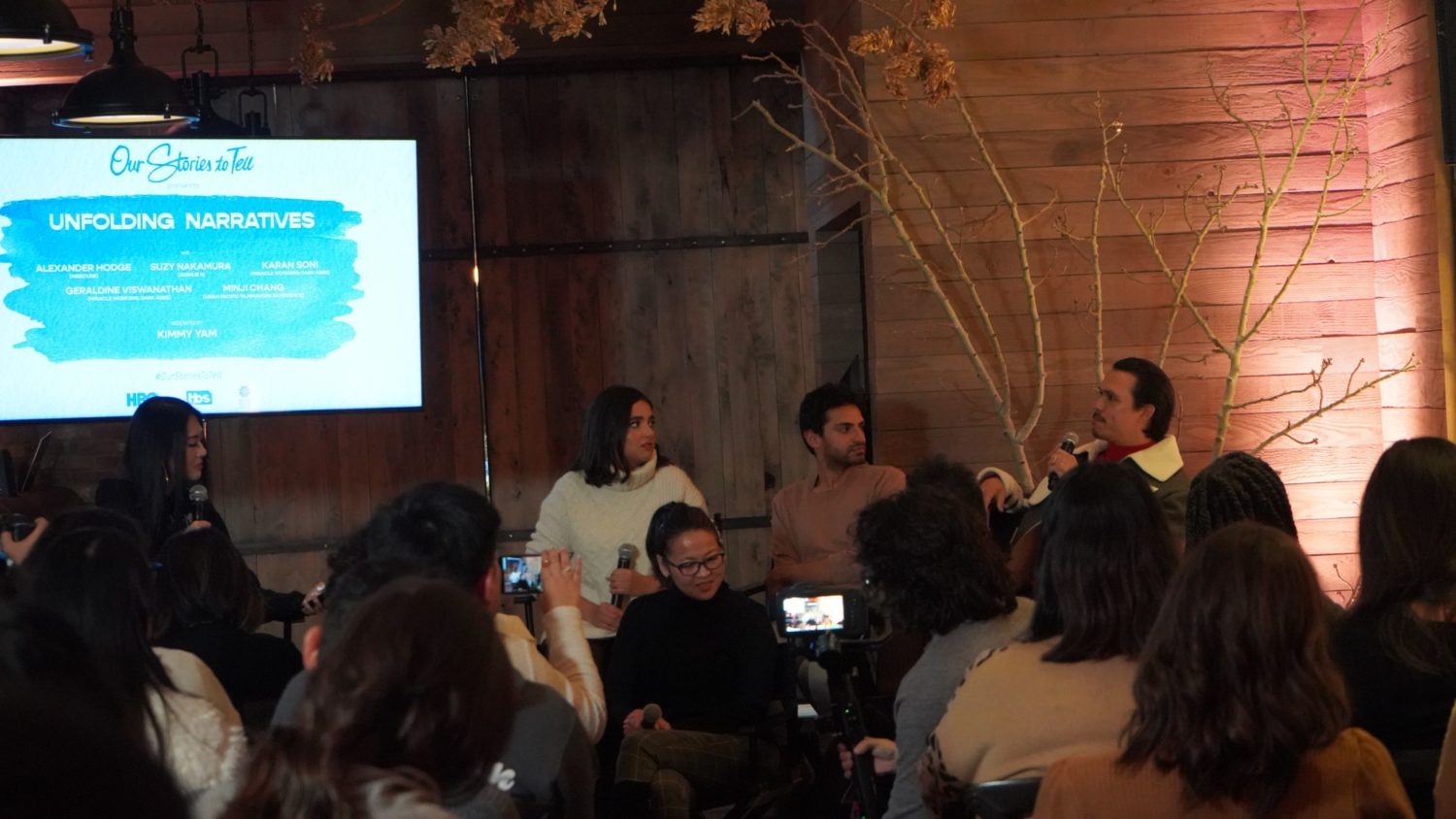 On Friday, the "Unfolding Narratives" panel kicked off the APFE in an intimate Main Street venue, with commentary from moderator Kimmy Yam and actors Geraldine Viswanathan, Suzy Nakamura, Karan Soni, Minji Chang (whom you might recognize from her work with Kollaboration) and Alexander Hodge. The panel was part of HBO, TNT and TBS' "Our Stories to Tell," an invitation-only weekend of programming that celebrated the networks' ongoing dedication to creative diversity among African American, Asian American, LGBTQ+ and Latinx makers.
Although all of the panelists acknowledged that representation has definitely been increasing in front of the cameras, many noted that the mainstream's recent embrace of diverse projects has come with its own set of challenges, namely the industry pressure to create ever more mega-successful projects. "Because it hasn't been a diverse landscape for so long, then it's like, alright, well, this better be f-ckin' 'Crazy Rich Asians,' or you're a failure," joked Nakamura, who can be seen on HBO's new hit series "Avenue 5." "And there's an extra pressure when you're a person of color, or with disability, or LGBTQ. If you want to get your script out there, you feel like you have to represent that entire group, and so the extra pressure to succeed or fail is exponentially larger because of that."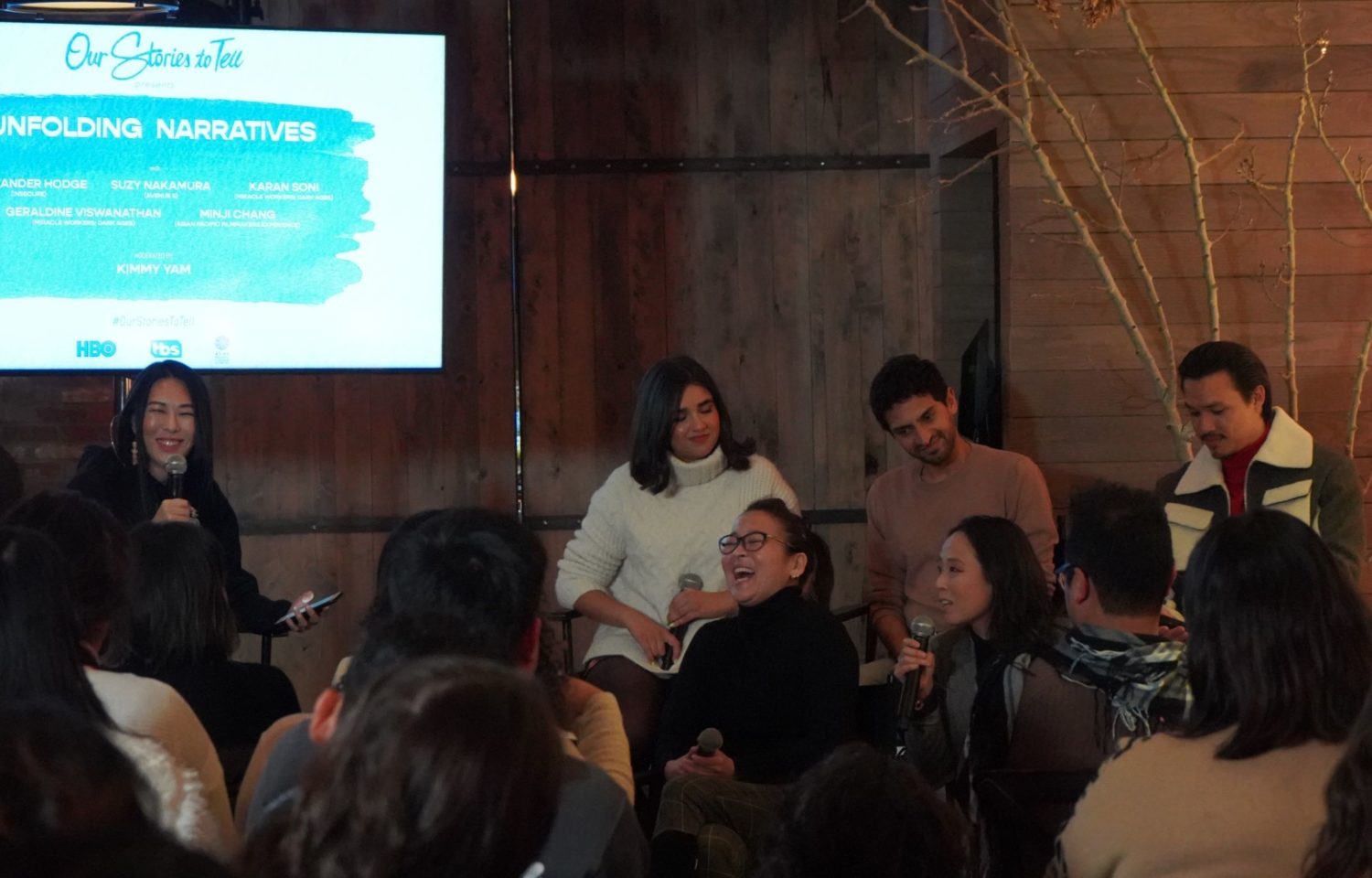 Yam also touched on another unfortunate aspect of being an underrepresented, minority group in the entertainment industry—the sense of competition that so many struggling artists can succumb to. While Nakamura, Viswanathan and Hodge said they felt their experiences in the community have been more uplifting, Chang bared her soul about her own difficulties with rivalry, but also pointed out that there are successful methods to overcome those feelings. "Just go through the action of internally and externally uplifting each other," Chang said, to murmurs of agreement from the crowd. "I've [made it] a challenge to go on Instagram and Twitter, and celebrate other people's wins and mean it. Like, go comment on someone, like an actor or director or writer, and encourage them. It sometimes takes that action to then really become that. But if you don't do that then you're gonna be at mercy of this insecurity."
Over the course of the weekend, many filmmakers also mentioned the importance of looking back at past creators and learning from their examples. On Saturday, Jan. 25 (Lunar New Year, to be precise), Bao Nguyen's documentary for ESPN, "Be Water," premiered in Park City. If you haven't guessed yet, the film centers on the life and times of actor, martial artist and filmmaker Bruce Lee.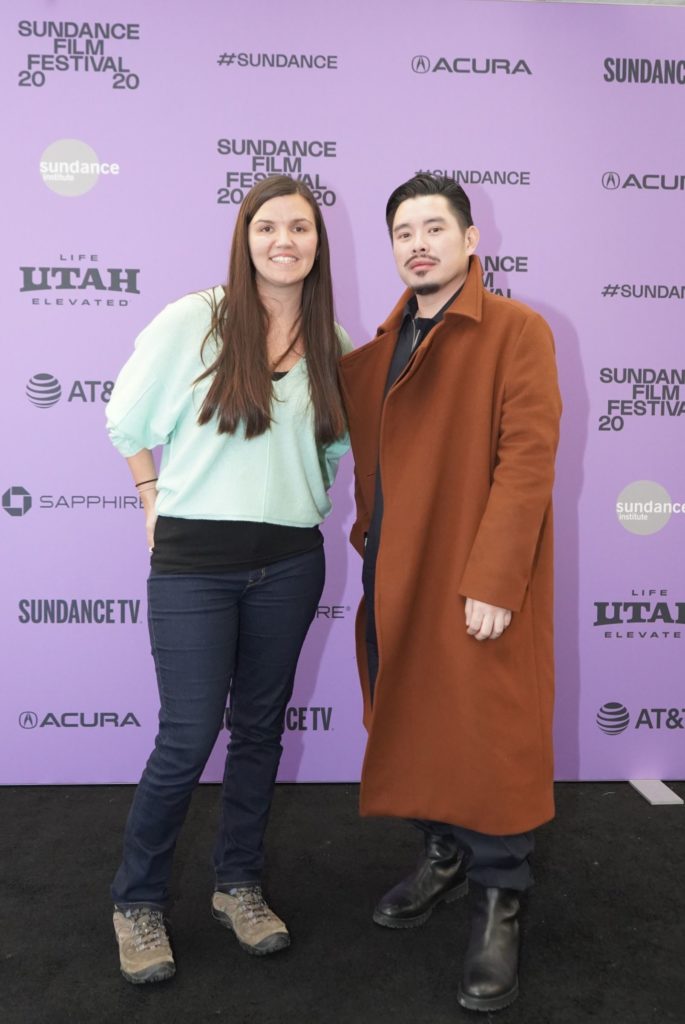 Making a documentary about one of the strongest pillars of the AAPI community could also bring on a huge sense of pressure, especially after last year's disastrous portrayal in the Oscar-nominated "Once Upon a Time… in Hollywood." Ahead of the premiere, Nguyen acknowledged that while he had felt some nerves in starting the project, he says that "Be Water" is more of his own personal approach to the icon. "I tried to make a film that was personal to my relationship and my affinity to Bruce," Nguyen said. "Anyone can make a certain type of documentary, but for me it's making sure that there's a perspective that's truly my own as an Asian American. It's hard to make a definitive film about anyone, so I don't like to call this a definitive Bruce Lee documentary, but it's 'Be Water,' this is our film."
Nguyen also noted the importance of having the film's first-ever screening at the Sundance Film Festival. "Sundance is the premiere place for American stories and we sometimes don't think of Bruce's story as American, he's kind of this global icon," Nguyen said. "But he's the truest sense of the American dream and the American story, and I'm so grateful to have it play here and share with audiences about what it means to be a different type of American." Those audiences were plentiful, too. Tickets to the film quickly sold out and the waitlist lines stretched throughout the MUNI Theater, showing just how eager festival attendees were to learn one of the most legendary Asian American stories of all time.
---
During a three-part discussion hosted by the Asia Society later that afternoon, "The Joy Luck Club" producer Janet Yang spoke to film financiers, directors and more about their thoughts on today's changing landscape for Asian American creatives.
In the first part of the panel, titled "Women Hold Up Half the Sky at Sundance," producers Naja Lockwood, Mynette Louie and Nina Yang Bongiovi touched upon the somewhat less fun side of filmmaking—finance and business. Bongiovi pointed out the struggles so often faced by first-time filmmakers, and emphasized the importance of knowing your worth. "There's almost like a science to it, because you also have to decipher who's lying, who really loves your film and how much are they willing to pay for it," Bongiovi said. "Throughout the years what I've learned is, any film starring people of color, or directed by people of color, starring people of color is valued less. So that's the challenge that I've learned from 2013 to 2018, that the fight never stops. It's a process of evolution, of learning, I always say we need to have more producers of color to be able to teach the filmmakers how to decipher the message."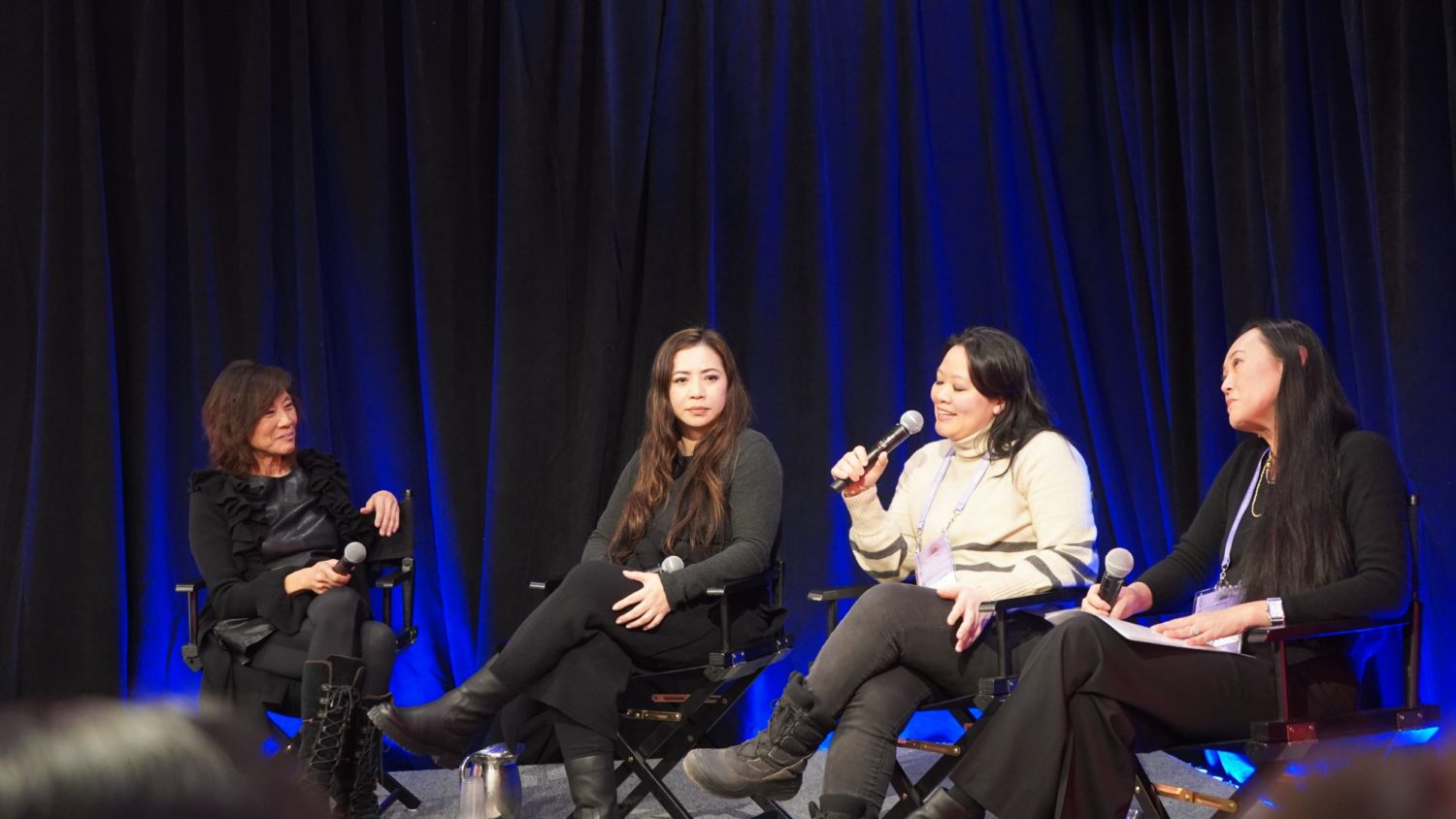 Bongiovi, Lockwood and Louie all agreed that good inclusion doesn't necessarily start in front of the camera with men like Bruce Lee, representation is just as crucial when it comes to producing, as well as the nitty-gritty aspects of lighting, makeup, hair and more. After all, precious few Hollywood hair stylists know how to work with different textures, and it can be hard to secure financing for a project when so many top-level executives are still white men.
But in the next panel, "Directors: Telling Original Stories," which also featured Bao Nguyen, filmmaker Edson Oda added that despite the very real issues of funding that the producers' panel touched upon, pride should play a major part in the work produced by the AAPI community. "Sometimes it should be pride, and whatever happens I'm just going to focus on my work, and my work will speak so loud, that they will hear it, they will listen," said Oda. He's known for producing and directing a number of short films, like 2013's award-winning "Malaria," and his first full-length feature, "Nine Days," premiered at the festival this year. "It's going to be so good, it's going to be so personal, so great, that there's no way they won't listen. I've got to make them listen."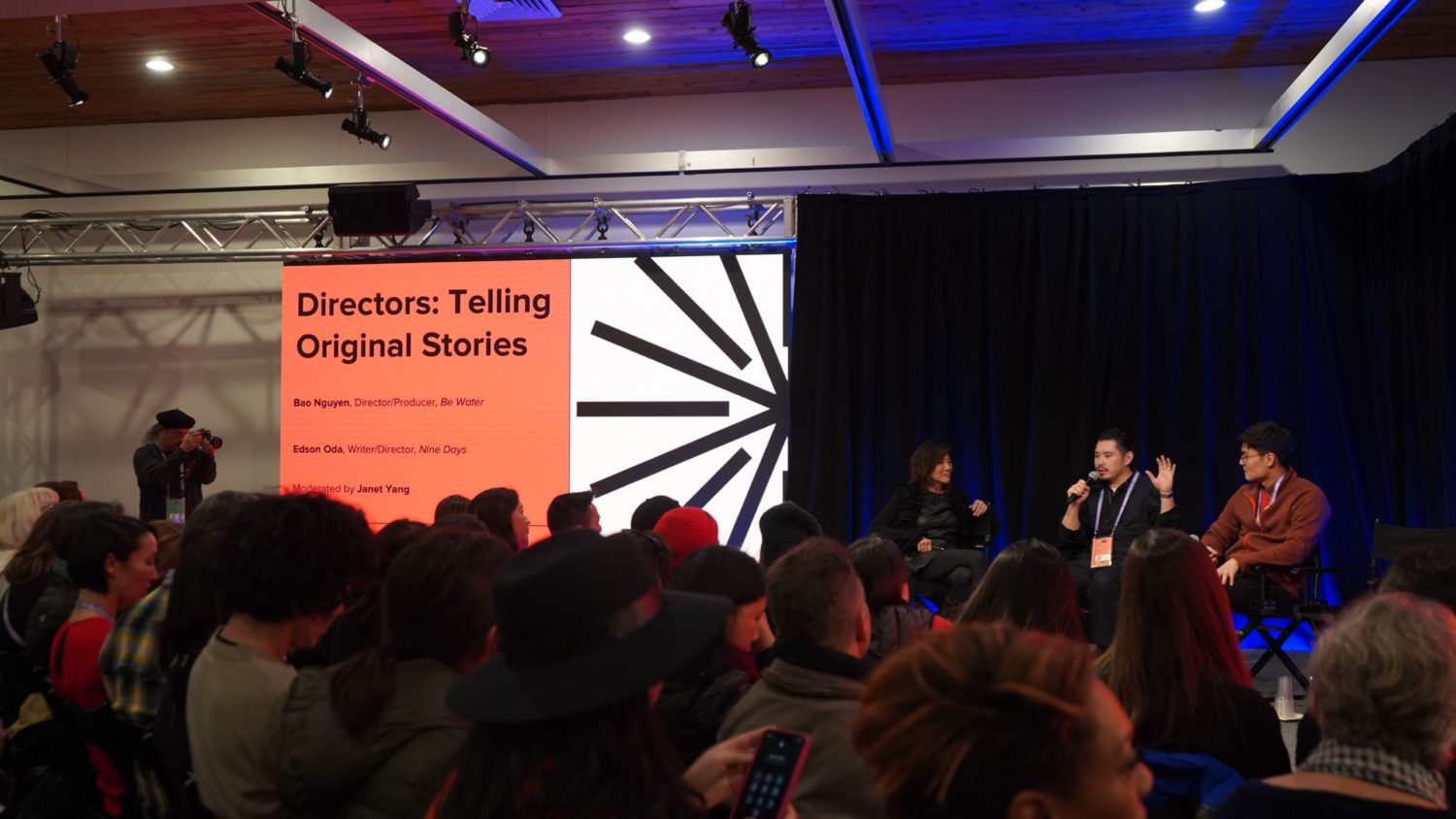 Those in front of the screen also directed the focus to taking pride in one's work and artistry. The directors panel was followed by a conversation with actors Daniel Dae Kim, Benedict Wong and Chris Pang, who have all experienced different moments in the history of being an Asian American actor in show biz.
While it's of course important to portray positive ethnic representation on-screen, the actors pointed out that sometimes, you still have to take the bad roles just to cut your teeth and get a leg up to the next best thing. "That's something that often gets lost in conversations about diversity. You don't get good at something without practice," Kim said. Although the "Hawaii Five-0" and "Hellboy" star admitted he was tired from staying up late the day before with Wong and Pang, he still had plenty of wisdom to share with the packed audience. "You need every opportunity you can get. So even when you look back at some stereotypical roles from the past, it's hard to begrudge those actors because they were trying to make a name for themselves when there were no roles. They were trying to pay their rent, they had kids, they had mortgages too. So it's really important to recognize the choices we all have to make as people and human beings, not just as members of a certain race." Kim's words were met with a resounding round of applause.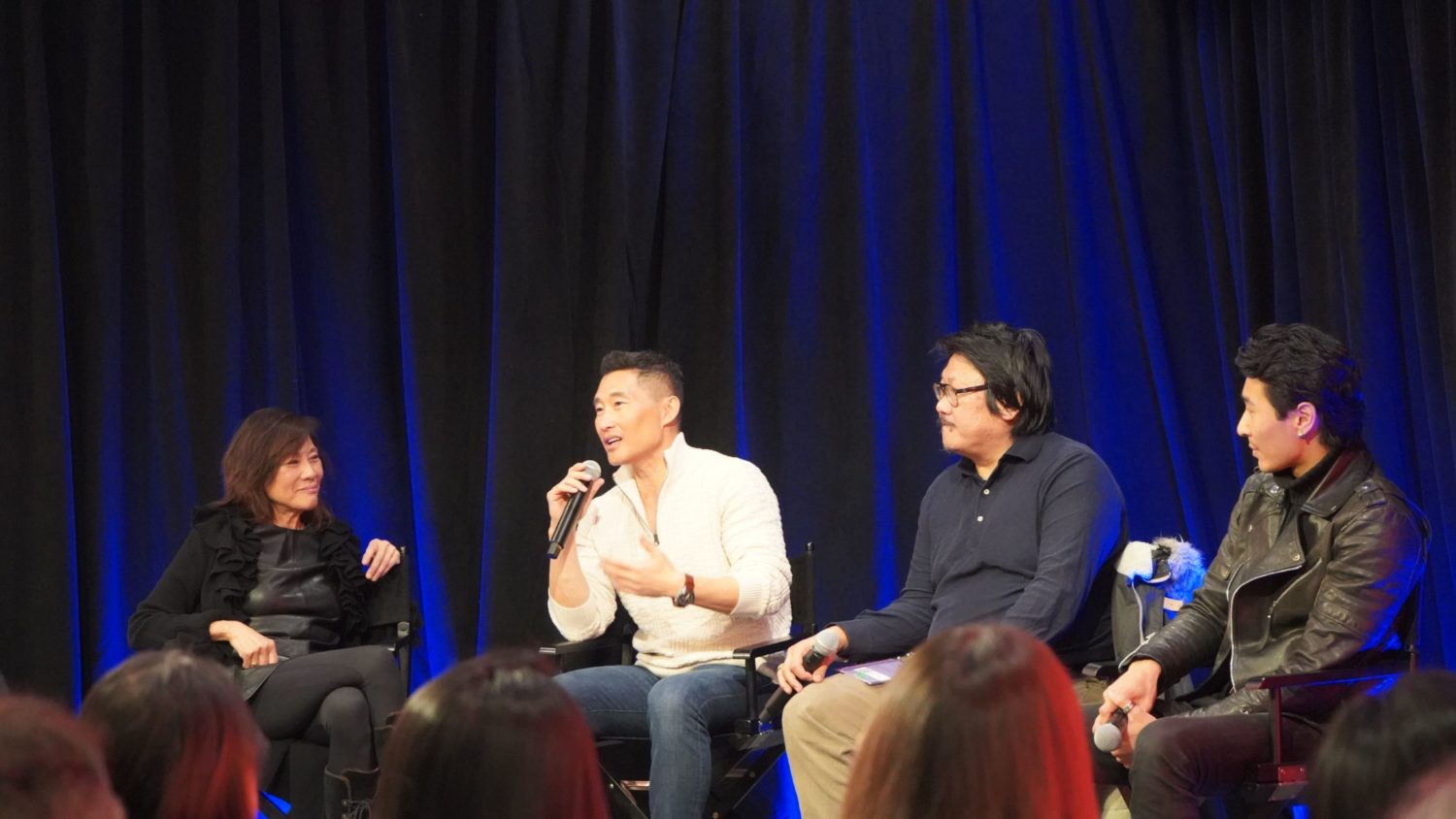 That continuing demand for diverse projects, though, has definitely made things a little easier for these three, and the rest of the community at large (in some respects, of course). "Crazy Rich Asians" actor Pang, who also pulled a lead role in last year's "Charlie's Angels" reboot, said the industry is at least starting to put the days of the diversity-doesn't-sell excuse behind us—though there's still a long way to go before it's completely in the past. "The big difference was previously, if you were gonna make a diverse movie and you casted well and you represented different minority groups, it was almost an altruistic move," Pang said. "But after we had this great year where these diverse films were pulling in money, you can't really argue that anymore. Now we're all seeing the benefits, and I feel very blessed to be on that journey at this time."
---
Actors Shirley Chen and Zoe Chao are both part of the generation starting to see those benefits that Pang mentioned. Chen stars in Danny Madden's "Beast Beast," which released the night of Jan. 25, and Chao plays a major part in Will Ferrell and Julia Louis-Dreyfus' disaster comedy "Downhill," which played at the festival and hits theatres today, Feb. 14. Notably, both actors' roles in these films don't focus solely on their ethnicities.
For Chen, to have her first feature premiere at Sundance is a dream come true. Her family, who have supported her acting journey since her childhood, sat among the audience. "It's absolutely nerve-wracking," Chen said the night of the premiere, voice bubbling with nervous excitement. "We had this full day of press before, and that prepped me to be excited about this film and what people are hopefully going to take from it. But it doesn't feel real yet."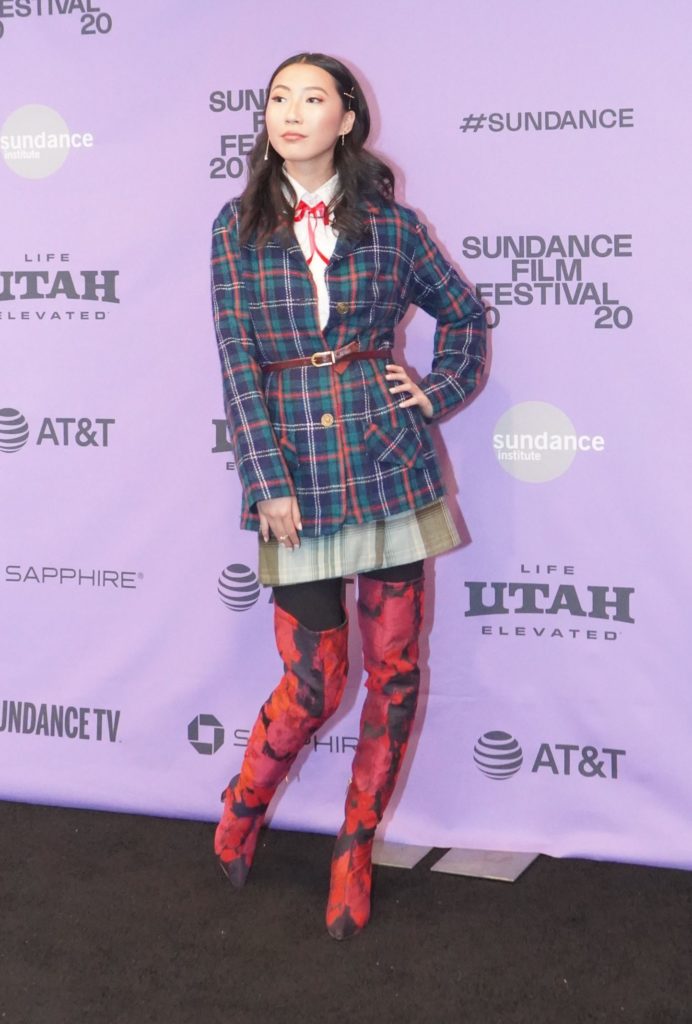 On the other hand, it wasn't Chao's first rodeo at Sundance, but it was her first time being in a festival premiere that has such big names attached. "It was surreal," Chao said after her film's premiere. "I'd been to Sundance once before for a web series, so this was a very different experience this time around. But we couldn't have found a better home for 'Downhill' and it was so exciting to open to a house of 1500 people who seemed to really dig the film."
The crowds also turned out in force for the APFE capstone event, "Expanding the Asian American Narrative into the Next Decade." Held annually on the first Sunday of the festival, this year, "#APAParkCity's main event" saw hundreds of attendees crowding into Park City's Old Town Cellars to listen to a number of different conversations. There, the weekend's themes of intersectionality and the importance of making opportunities for others to tell stories were truly hammered home.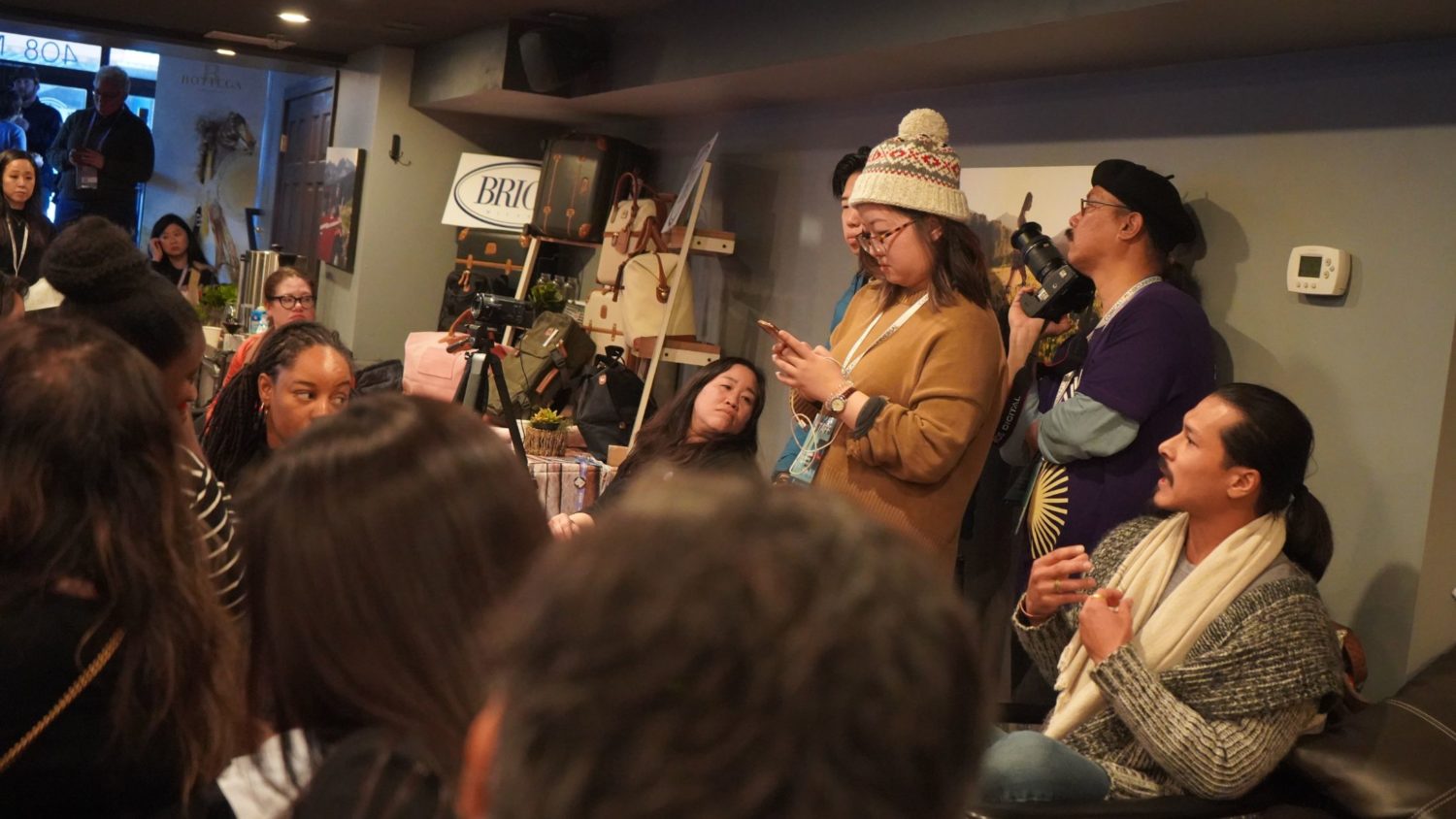 Renowned publicist David Magdael started off the round of panels by presenting Nina Yang Bongiovi with the Irene Cho Pioneer Award, which honors the legacy and life of late independent film producer Irene Cho. "I'm just so honored to be here, because culturally we're told to be under the radar, be humble, have humility and not to brag about ourselves," Bongiovi said. "And the more I come to this, I realize how important it is for young women of color to see what I'm doing. I'm doing my part to kick down the doors, to break open the barriers and bring on more people to come with me, supporting up-and-coming producers of color to get into the business the proper way, so you can have a voice at the table and not be afraid of it, and to not be intimidated by that process."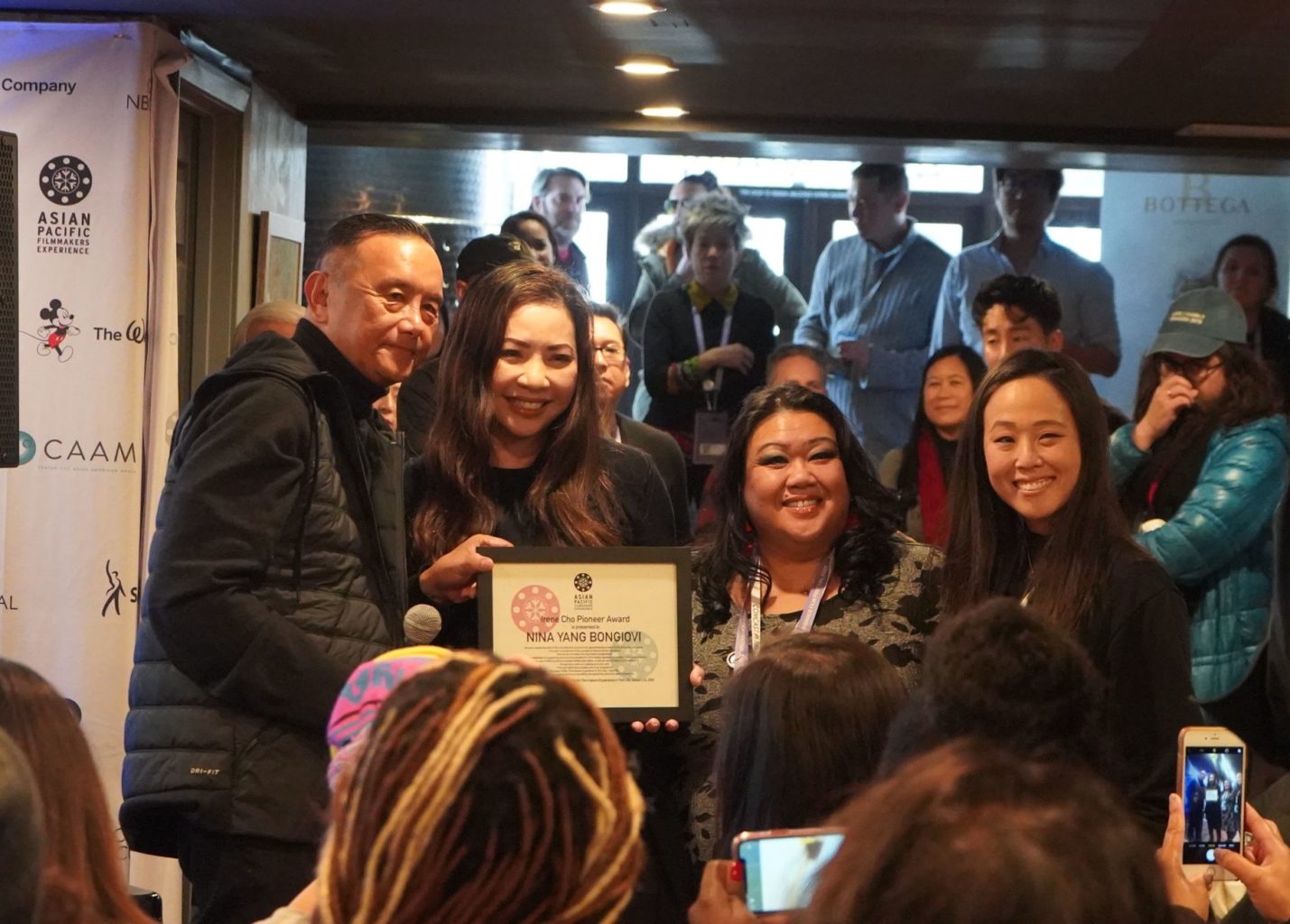 In the first panel, aptly called "Changemakers," that sentiment was echoed a hundred-fold. Disney's Mahin Ibrahim, CAA agent Christina Chou, president of ARRAY Tilane Jones, the Coalition of Asian Pacifics in Entertainment (CAPE) director Michelle Sugihara and Vietnamese American filmmaker Derek Nguyen all came together with Magdael to discuss their thoughts on our current era and the ongoing period of progress we're currently experiencing.
The speakers also provided strong words of encouragement to new and aspiring filmmakers. When asked how we can continue to transform the market and industry, Derek Nguyen said simply, "Tell your story, and don't stop." His newly formed production company The Population had just launched their first film, the heart-rending immigration narrative "I Carry You With Me," earlier that day. "When we come together, this is the strength. Draw from this, here, to go on, because if we don't tell our stories nobody will. And if they do," Nguyen said, dropping his voice to a playful whisper and drawing laughs from the audience, "they might be sh-t."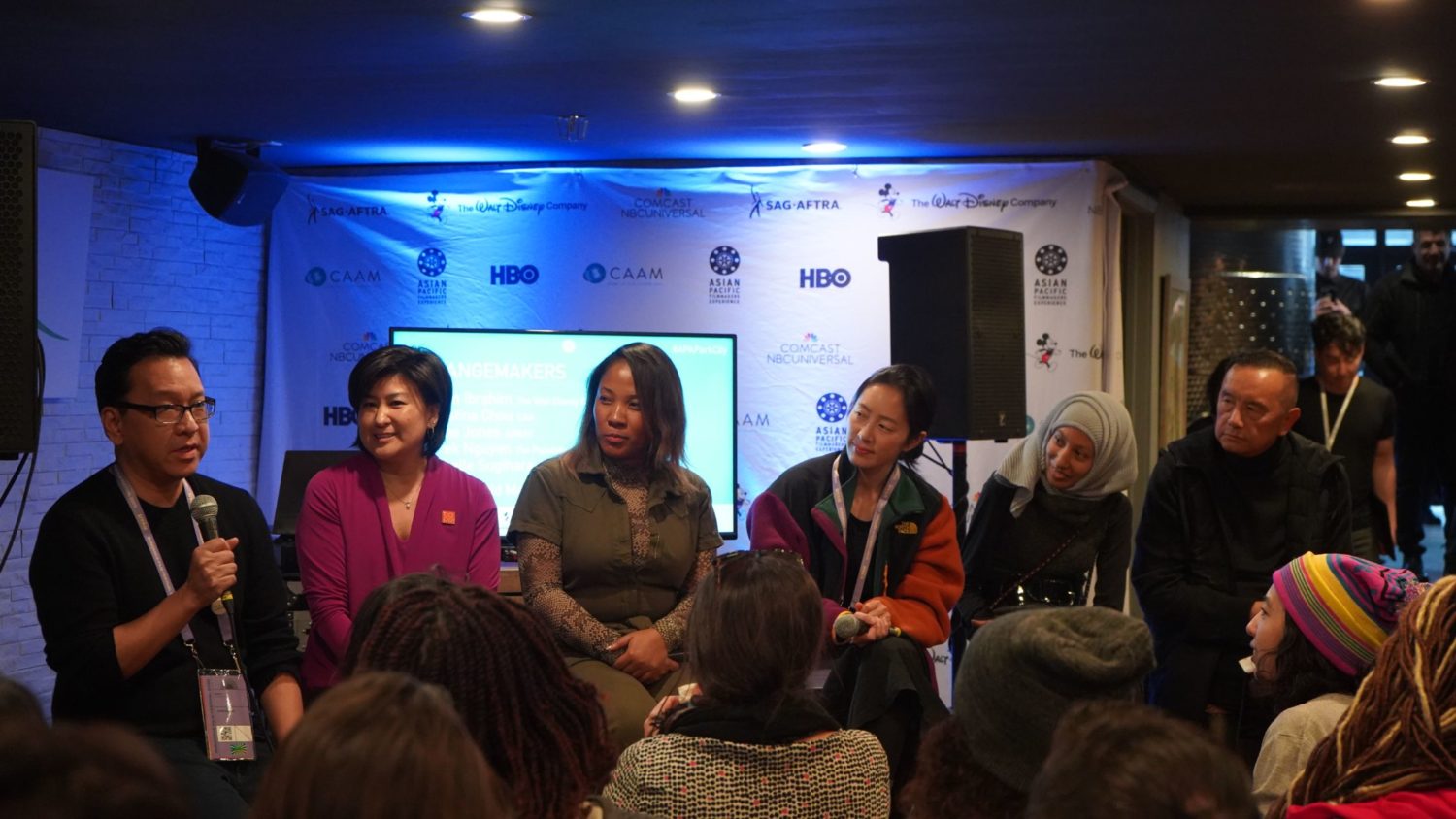 Jones added on to Nguyen's point, telling listeners to ignore naysayers who might claim that diverse narratives will never sell. After all, like Pang said earlier, we've been proving the opposite for quite some time now. "Don't believe the myth that there's not an audience for the stories that we are telling, because there is," Jones said. As the leader of the Ava DuVernay-founded multimedia collaboration ARRAY, Jones has helped organize community events for AAPI and other underrepresented creators across the board. "We work a lot with cultivating audiences, so that is a myth, that's part of what they [the mainstream] uses to colonize us and tell us that we don't exist, that our stories shouldn't be told and nobody wants to hear them. So don't believe them, and tell your story."
---
Diverse stories were told in abundance at Sundance this year, but one project in particular exemplified Jones' words beyond a doubt. "Minari," which premiered later that same evening, is a narrative film directed by Lee Isaac Chung (who's repped by CAA's Christina Chou, by the way—AAPI entertainment is still a small world, after all). The film stars Steven Yeun and focuses on a Korean American family living on a rural Arkansas farm in the 1980s.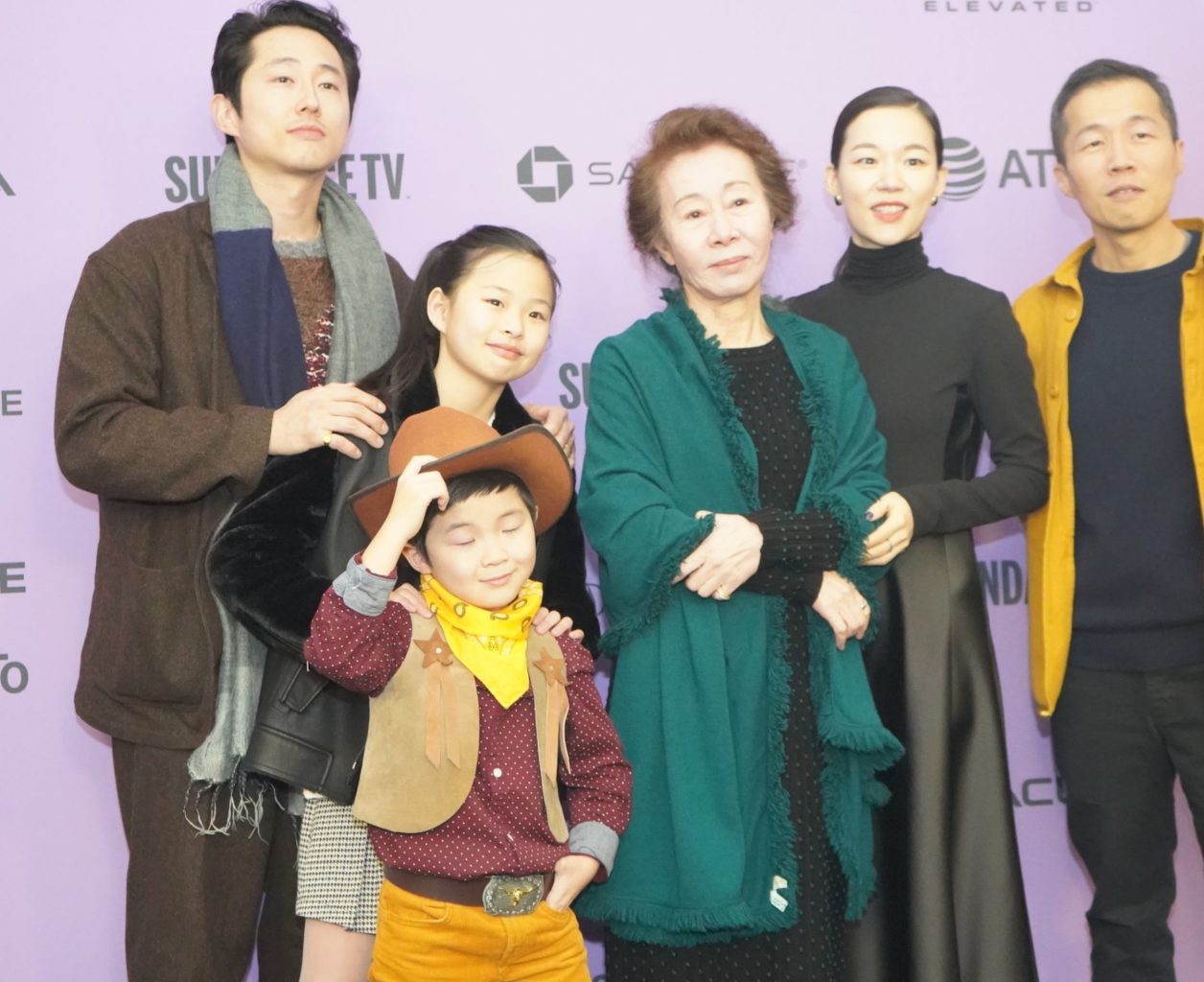 "This film is tough to really encapsulate into something succinct, it's more of a feeling," Yeun said at the premiere. "We wanted to make this very true and honest, and Isaac [Chung]'s script was beautifully true and honest. We wanted to portray a family—a human family—that struggles, that desires, that fights for things, that strives for things, that overcomes things." "Minari" is overcoming plenty in its own right. Not only did tickets to the premiere sell out, the film won the Sundance Grand Jury Prize in the U.S. Dramatic competition and the Audience Award for U.S. dramatic, and garnered considerable critical acclaim in early reviews. While that bestseller status is still something to celebrate, it's also just another symptom, in the best possible way, of the changing times.
So as we close the curtains on the 2020 festival and anticipate the next Asian Pacific Filmmaker's Experience, remember to keep your nose to the grindstone and keep moving forward. There's no telling where we'll be by this time next year.