As June brings with it both Father's Day and the start of wedding season, what better time to spend a family movie night watching "Father of the Bride?"
No, we're not talking about the Steve Martin-starring 1991 film (or the 1950 version, either). The latest edition of "Father of the Bride," directed by Gaz Alazraki, premieres on HBO Max on Friday, June 16 and follows a Cuban father coming to terms with his daughter's upcoming marriage into a Mexican American family. Oh, and there's the matter of hiding his impending divorce, too. The film stars Andy Garcia as the titular father, alongside Adria Arjona, Isabela Merced, Diego Boneta and legendary singer Gloria Estefan.
Cuban-Chinese American producer Paul Perez, who helped bring the new "Father of the Bride" to life, recently joined Character Media for a chat about the film and the significance of intersectional representation. Read our full conversation below!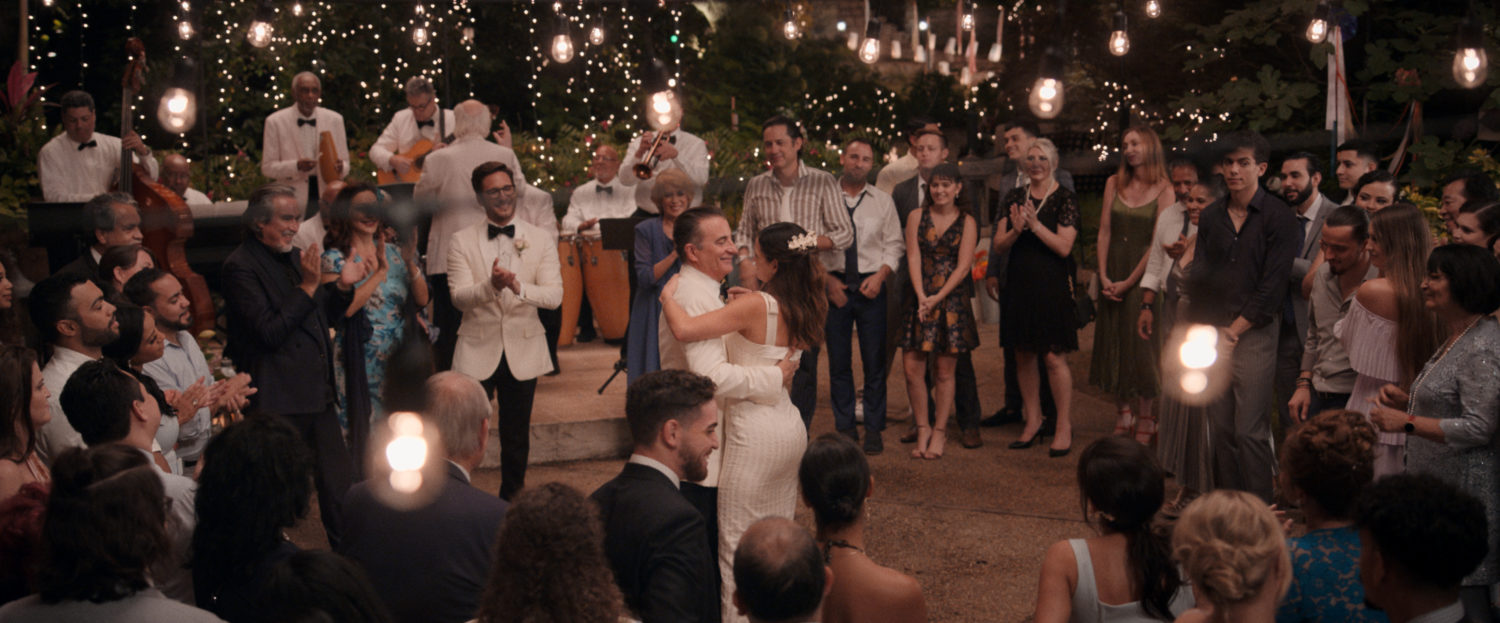 CM: How did you get involved as a producer on the film?
I was an executive at Warner Brothers at the time 'Crazy Rich Asians' had just come out and done so well for the studio. I've worked in Latin productions for the last 10 years, and I'd say, 'There's a great opportunity to do a Latin ensemble comedy.' Traditionally, there haven't been studios backing movies with entirely Latin or Chinese casts, behind and in front of the camera, so it just seemed like the opportune time. I presented the idea of doing 'Father of the Bride,' [because] it's the perfect title. It's universal. [Writer] Matt Lopez and I developed the script together; we submitted the draft to the Warner Brothers team and on the first draft, they loved it.
It hits all the beats that 'Crazy Rich Asians' hit, and it merges two different cultures: Mexican and Cuban. It also has access points for people who aren't Latin. When something hasn't been done traditionally, it has to be excellent in every way. Having worked in the Latin market for such a long time and at Warner Brothers, I felt a duty, because if this didn't work maybe they'd never do it again. So, we all knew there was an opportunity here, and we may only get the one. Just creating this opportunity is incredible. So, I hope other studios do the same. We worked really hard on it and it's a special film for the entire family.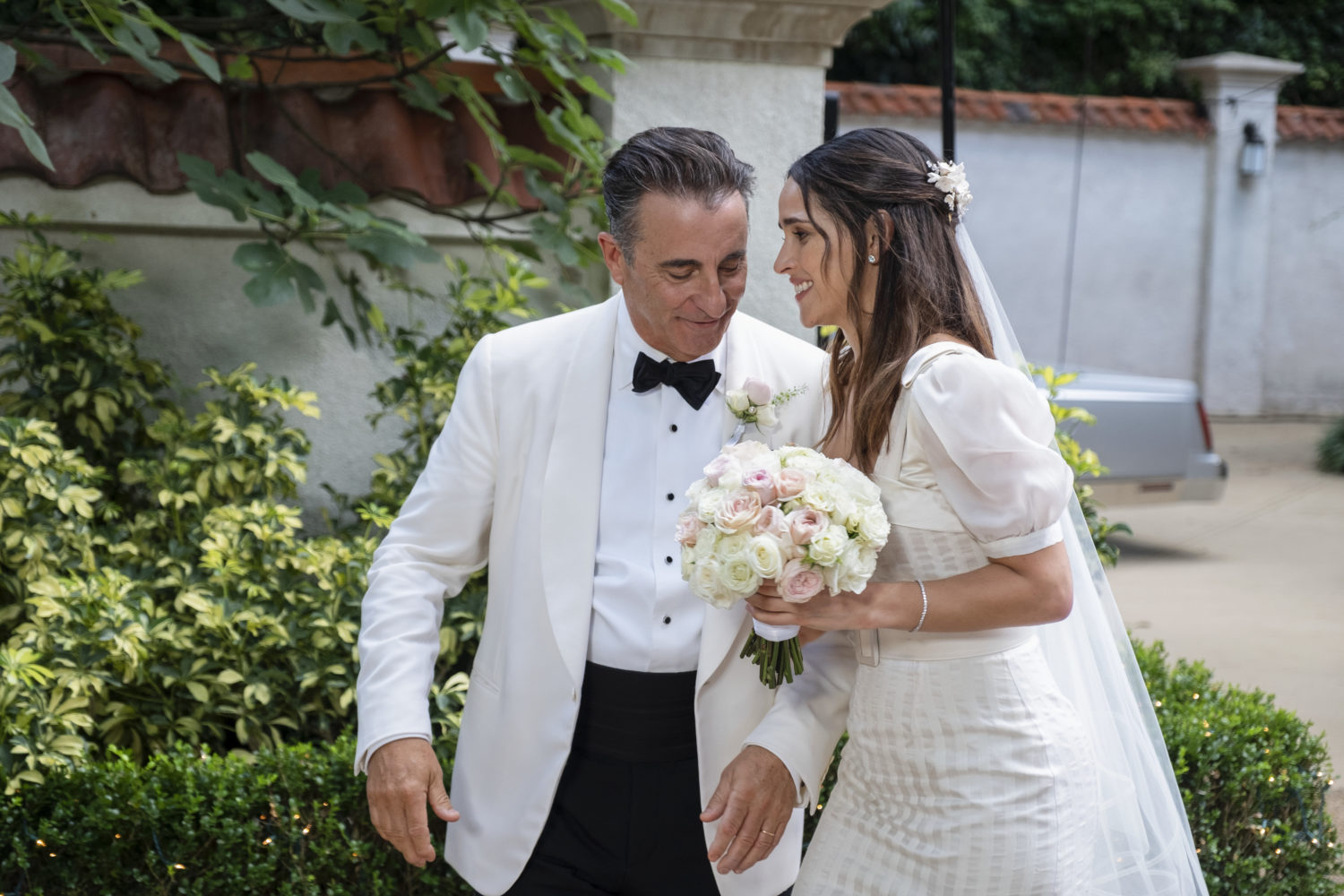 Beyond the diversity in the film, how else does the new 'Father of the Bride' stand apart from its two predecessors?
I grew up with the Steve Martin version. It's one of my favorite movies, and I didn't want [our film] to be perceived as the Latin remake of a classic movie and be derivative. There had to be a special way into this where, story-wise, it works for today. And if you took out all the Latin elements of this movie, would this story still work for today in a fresh and new way? Basically, Matt [Lopez] said, 'It's obviously about a wedding; about a father having come to grips with giving away his daughter. But what if we have his marriage in crisis?' That little wrinkle makes it different.
Today, masculinity is also different. We wanted to have a story about a Cuban man who is an immigrant, who is very traditional, stuck in his ways and hasn't evolved in terms of what patriarchy and family means. So, there's the arc of his character having to grow, to listen to the women in his life, his wife, his daughter. It's a really special film that has a different theme from the other movies.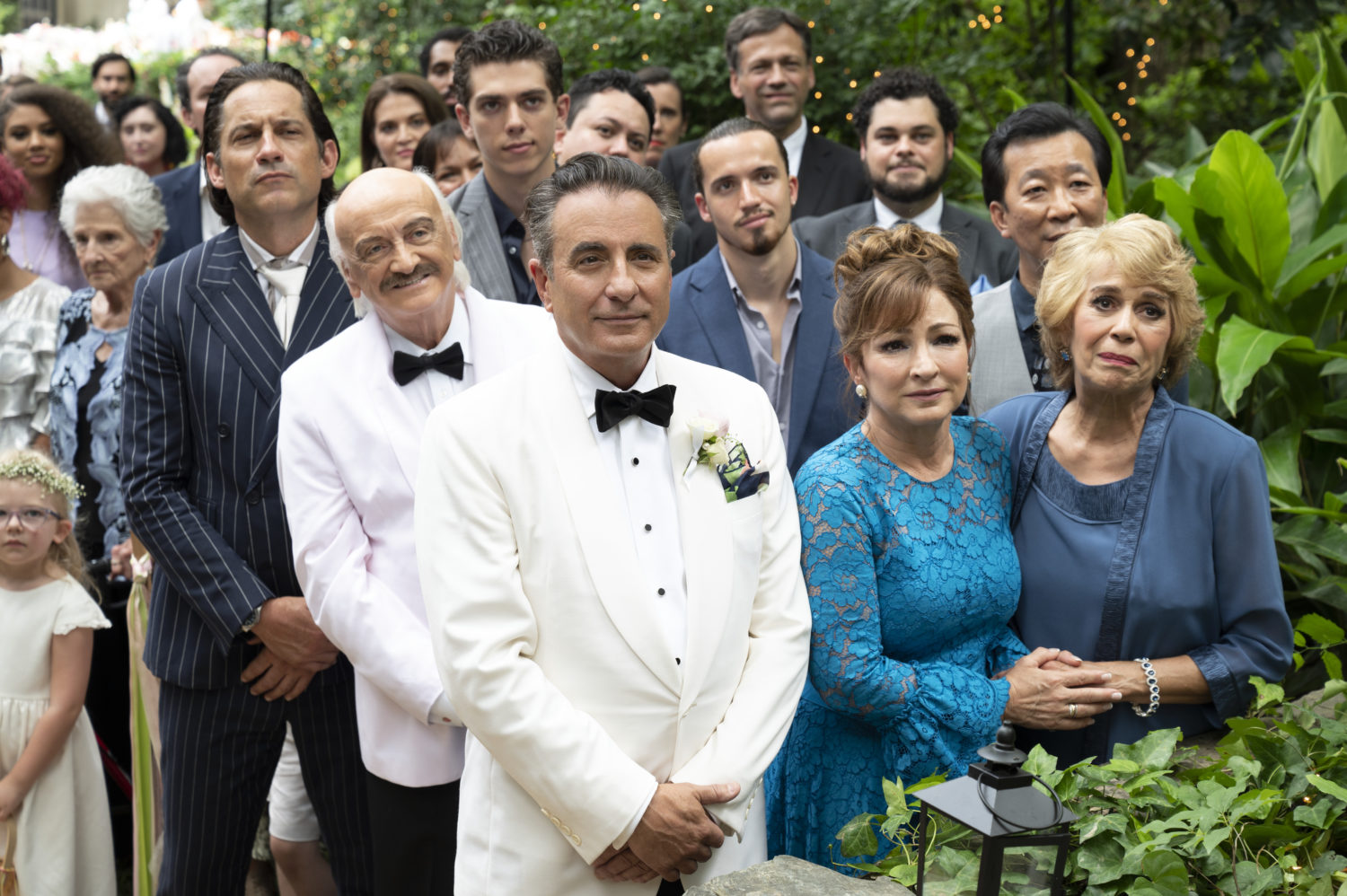 Can you share a bit more about how the film addresses the theme of family?
Before we started shooting the movie, we had a dinner that Gloria and [musician and actor] Emilio Estefan threw for the cast and crew. We're in this private dining room, and everyone's meeting each other and hugging and so excited for this movie. And I turned to my producing partner, Jeremy [Kleiner], and I said, 'Jeremy, is this normal?' He's like, 'We did "12 Years a Slave," but it wasn't until the premiere when the cast and crew went to dinner, and this is what it looked like. But we're celebrating as a family before the movie's even shot.' It speaks to Latin movies not getting made, and that we feel we are part of something really special. We created a family while making this movie and it's reflected in the final product. It starts with the heart and soul. This is also the first time we see an immigrant family [in 'Father of the Bride'], and that's just a different experience. There's a closeness; grasping the American dream, wanting to have that tradition of working hard and wanting to give that same perspective to your kids. That really creates a bond between the different generations in this movie.
How do you hope the film can impact families who might face some of the same issues, like divorce, or parents learning to let go of their children?
Our movie touches on a lot of those things people are going through. Families could be very different, because our country is such a melting pot. You don't have to be Latin to understand that; everyone in this country has a family member at some point in their history that was an immigrant. The universal theme of 'Father of the Bride' was always the father not being prepared for having his daughter get married, and that is something every father is going to have to go through. That's why this title is for every generation.
One thing I hope our movie captures is that there's one constant: there's a lot of love in the family. Whether there's cultural or generational differences, that love is going to always be there.