Ah, the 1970s. The era is typically associated with the rise of disco music and some questionable fashion choices, like bell-bottom jeans and full-coverage sequins. You probably don't picture Nazis hanging out at suburban barbecues or staffing convenience stores, but Louis Ozawa, and the rest of the "Hunters" gang, is here to change that.
The actor first made a name for himself as Louis Ozawa Changchien, with almost 20 years worth of recurring roles on TV shows like "Matador" and Jim Carrey's "Kidding," not to mention the occasional part in high-profile films like "Predators." Nowadays, he's known simply by his first and middle name, but he's still kicking @ss and taking names on the small screen. In "Hunters" he plays Joe Mizushima, a central leader of a group of Nazi hunters embarking on a bloody path to bring white supremacists to justice. In addition to Ozawa, the show's stacked cast list includes Al Pacino, Josh Radnor and Logan Lerman, and features Jordan Peele ("Us") on the producing team.
We caught up with Ozawa via email, shortly after the series premiere on Feb. 21. Read the full conversation here to get ready for your next weekend binge-watch.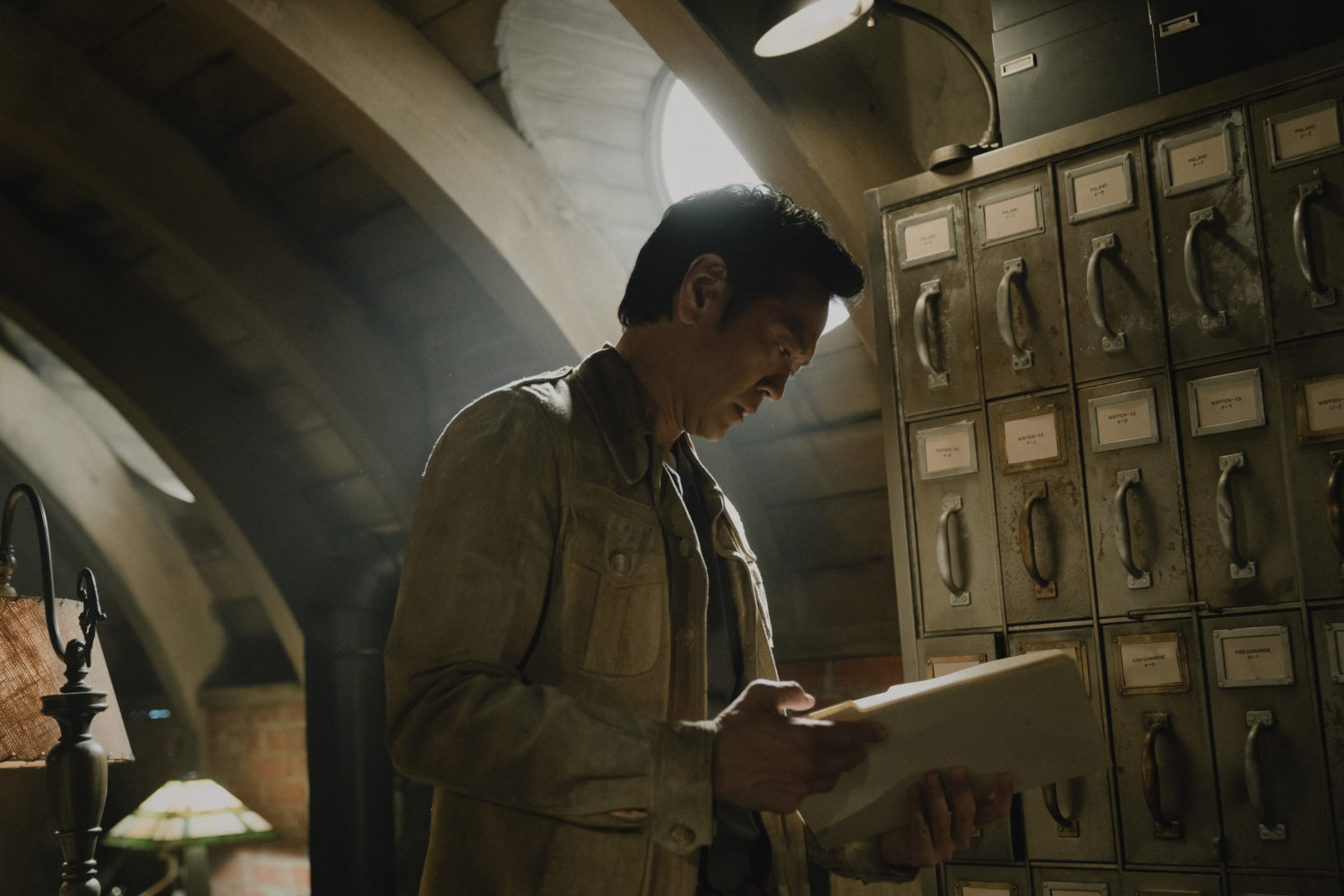 Character: How do you think being both Taiwanese and Japanese has influenced your previous work as an actor, if at all?
Oooh. I could dive deep into that question—it's complex, messy, at times inconvenient and at times so beautiful. I'm an American-born son of Kuan-hui Changchien, who was born and raised in the south of Taiwan until he was 17. He moved to Tokyo to study Japanese and attain an education that was just not possible under martial law in Taiwan. While mastering the Japanese language and attending university, he met my mother, Kuniko Ibayashi, who was dabbling in acting and modeling and running her own cafe/bistro.
At this point, I should probably explain how my mom came to be an Ibayashi, and not an Ozawa. My mom was born in 1945, at the end of World War II. My grandmother died in the hospital giving birth to her because of a shortage of medical supplies. My newly widowed grandfather, Akira Ozawa, put my newborn mother up for adoption with the Ibayashi family. Nearly 50 years after my mother's birth, I chose to pay tribute to my maternal family by adding Ozawa as my middle name while registering with the Screen Actors Guild for the first time. I would, from that point forward, be known professionally as Louis Ozawa Changchien. And now, nearly 24 years since joining SAG, I'm choosing to shorten my professional to Louis Ozawa, in hopes that it will be easier for the general public to remember my name.
How do you sum up how your family background, when it informs who you are as a person and professional? It's everything. But it's also impossible to describe succinctly. I have two young sons who are third-generation Americans. They are not only Japanese and Taiwanese, but also Korean. I wonder sometimes what their relationship to their family history will be.
You've also had a recurring role on 'The Man In the High Castle,' which I'm sure some viewers might compare to 'Hunters.' How do the two projects differ, not just in premise, but in tone?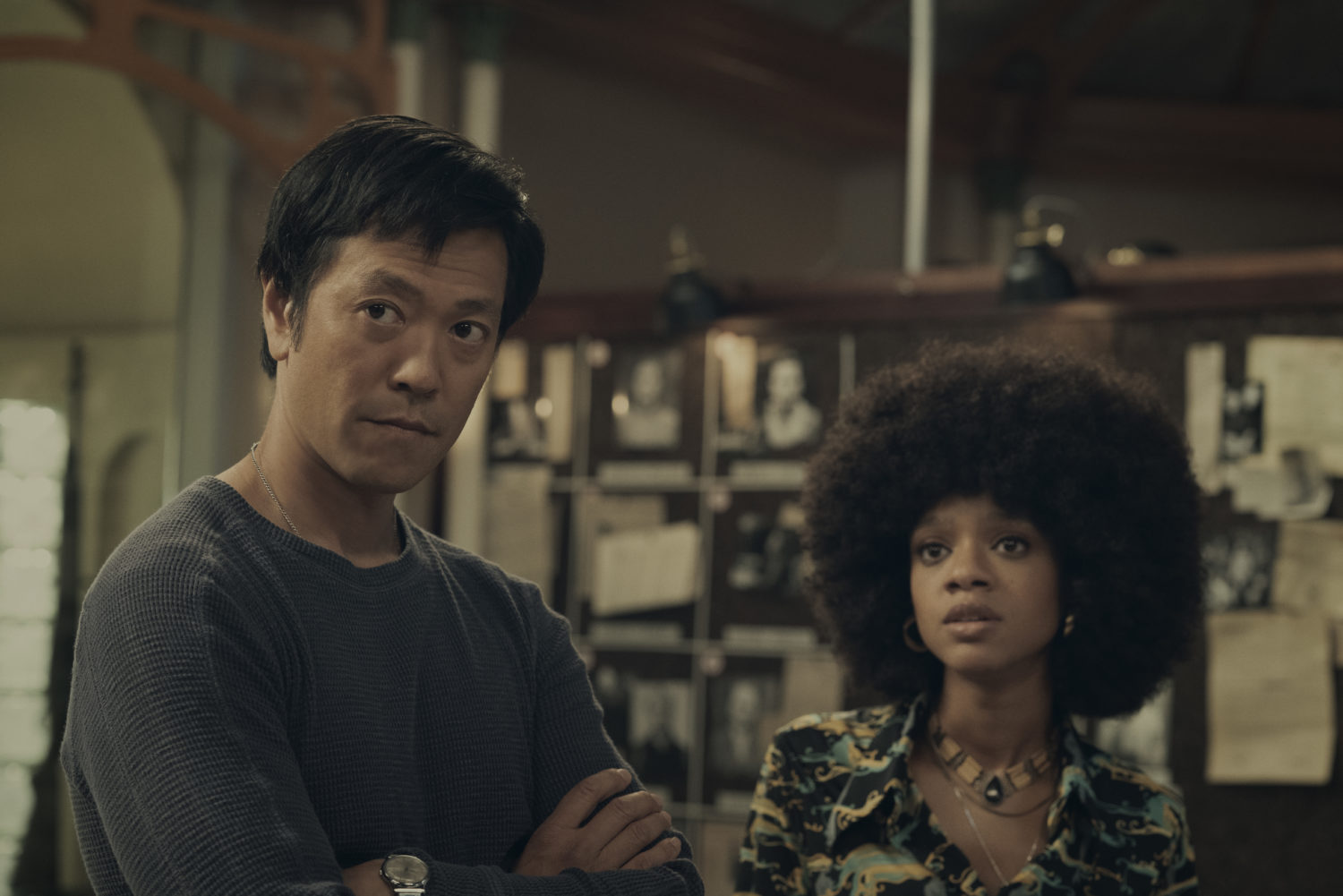 Full disclosure, I haven't seen much past the first season of 'Man in the High Castle,' but I can say this: 'High Castle,' like 'Hunters,' is an allegorical story involving Nazis, but that's where the similarities end. The tone, via costume, production design, music and cinematography are the most glaring aesthetic differences. Whereas 'High Castle' is a fictional series that takes place in a metaphorical time period, 'Hunters' is a fictional story based on real historical figures, periods and events. I'm pretty confident that audiences familiar with 'High Castle' will see the shows deliver their stories in radically different ways, even if they may share a few similar themes.
This series takes place in 1977, but why do you think a series about Nazi hunters is still so relevant today?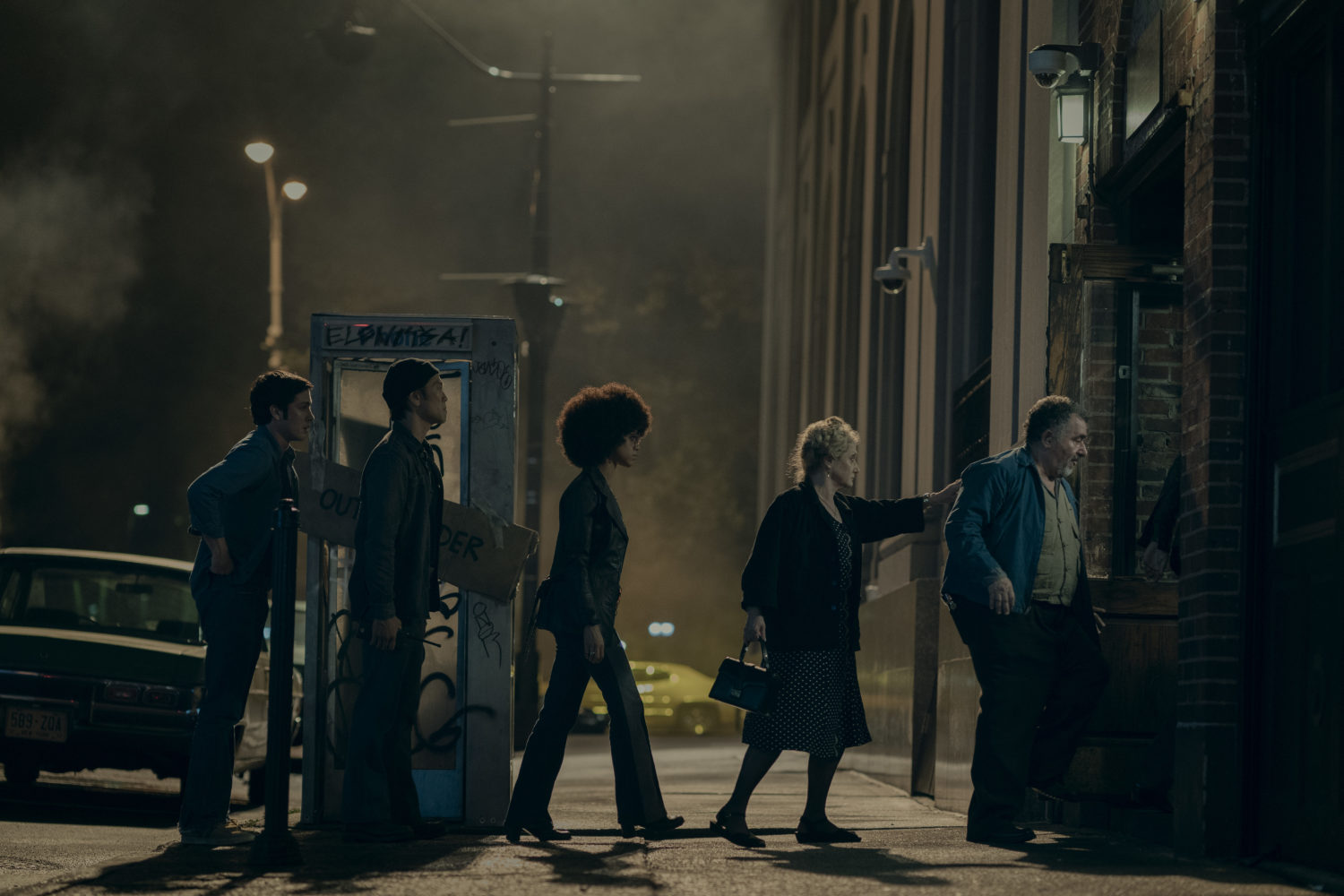 Because humans must be reminded that they are capable of horrible things when they ignore, or choose to erase, history. What the Nazis did is one of the most extreme examples of humanity gone bad. We as a society must continue to be reminded that these horrific acts cannot happen again.
Was there anything in particular that you and the rest of the cast and creators felt you needed to be sensitive to when creating the show?
Violence. We and our showrunners David [Weil] and Nikki [Toscano] always discussed violence in great detail. It was important to me, my castmates and the creators that the violence have a cost. In our show, there is always a price to pay for violence.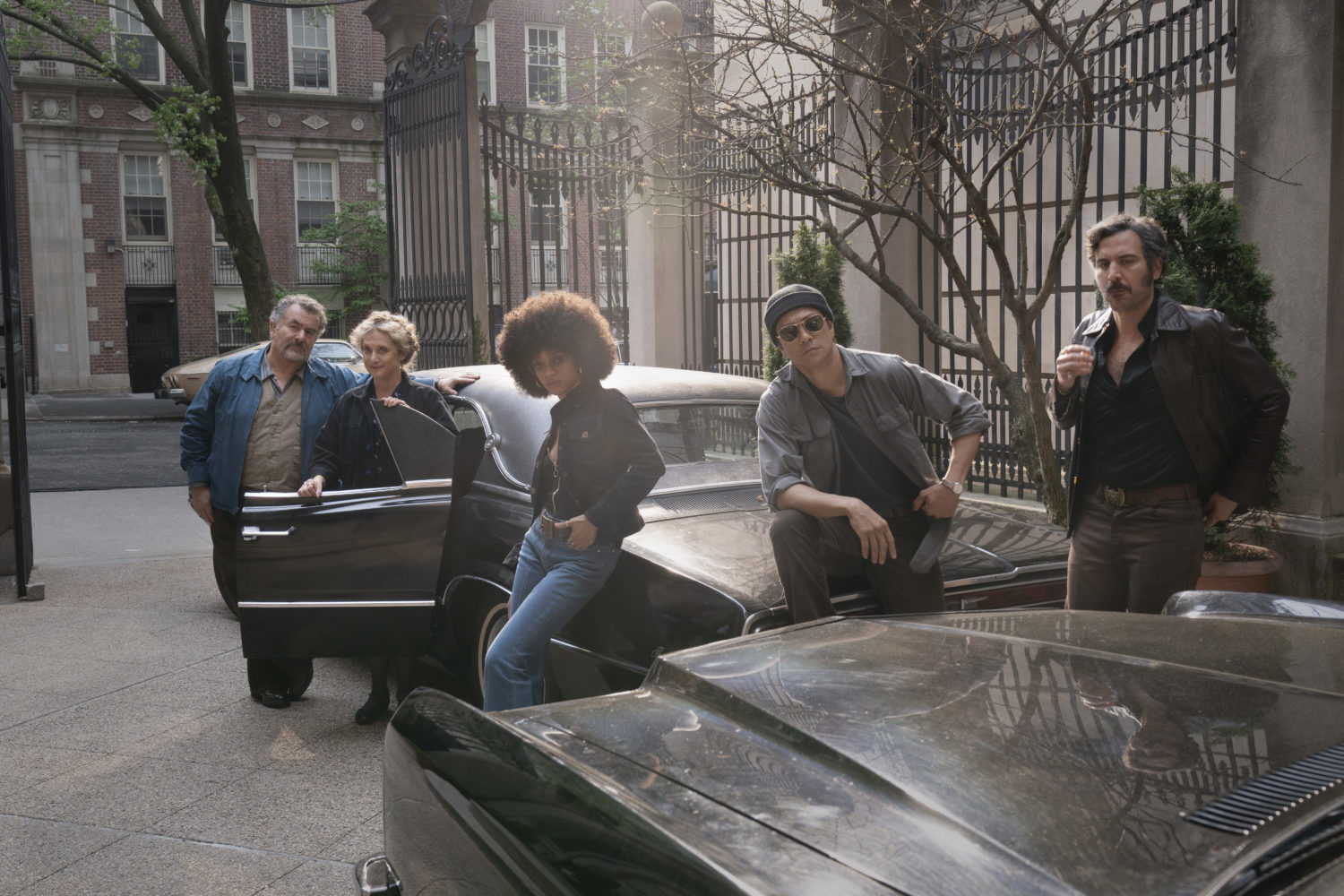 What was it like to work with legends Jordan Peele and Al Pacino on this project?
Jordan is our shepherd. He and his company, Monkey Paw Productions, have a mission to produce content that is equal parts deliciously entertaining as it is subversive and thought-provoking.
Al [Pacino] is a legend and a personal hero of mine. As an Asian American, growing up with few role models on the big screen and in the public eye, guys like him and Robert De Niro were my screen heroes. Eventually, when I decided to be an actor, they were the actors I wanted to be like. To share the screen with Al is beyond comprehension. To hear him speak about 'The Godfather' movies and 'A Dog Day Afternoon,' which are amongst my favorite movies, was priceless. I am perhaps most astonished by Al's commitment to being an artist. Even at this stage of his life and career, he's endlessly curious and playful in his craft. Fearless.
You've also got an upcoming feature film, 'Beautiful Dreamer,' slated for release soon. What can you tell us about that project?
'Beautiful Dreamer' is the fourth feature film by director Amy Glazer. It's a dramedy set in the Bay Area about a struggling writer and her best friend, played by yours truly, who's going through the many stages of infertility with his wife, their myopia about this pervasive hunger to have a biological family and a sense of abandonment between the lifelong friends. It's deeply funny and also brings up questions of the bioethics of modern pregnancy. The film will be opening the Method Fest Film Festival in Los Angeles on March 20, and screening at the San Francisco International Film Festival in April (exact date TBD).
What other TV or films do you hope to work on in the future?
'Hunters' definitely scratches my TV itch at the moment. My first love has always been film. Independent film. There were two films by Asian American filmmakers that I so wanted to be a part of, but was unable to work on due to scheduling, so I hope there will be more soon. At the moment, I'm obsessed with the movie 'Uncut Gems.' I'd love to work on an Asian American film that is as grimy and relentless as a Safdie Brothers film.
Is there anything else that you'd like to add?
I'd love to give a little shoutout to a beautiful film directed by Wayne Wang called 'Coming Home Again,' which stars my wife, Jackie Chung, and Justin Chon. The film is an intimate story about a son facing the imminent death of his mother. It's heartbreaking, and Justin and Jackie are incredible in it. I hope it'll be available for the world to see soon.