Famed American journalist Dan Rather covered Richard Nixon's trip to China in the '70s and tried baijiu, the world's most consumed spirit. Based on his report, let's just say that if Yelp existed at the time, his review would've been a "0/10, would not recommend. It's like a million sharp razor blades pricking my tongue. Service was incredible, though!" Or something along those lines.
But as we know, Yelp isn't always a bastion of accurate or unbiased reviews.
Although baijiu, which means "white liquid" in Mandarin, might be jarring to an American palate, it's the lifeblood of Chinese culture, lifestyle and celebrations like Lunar New Year.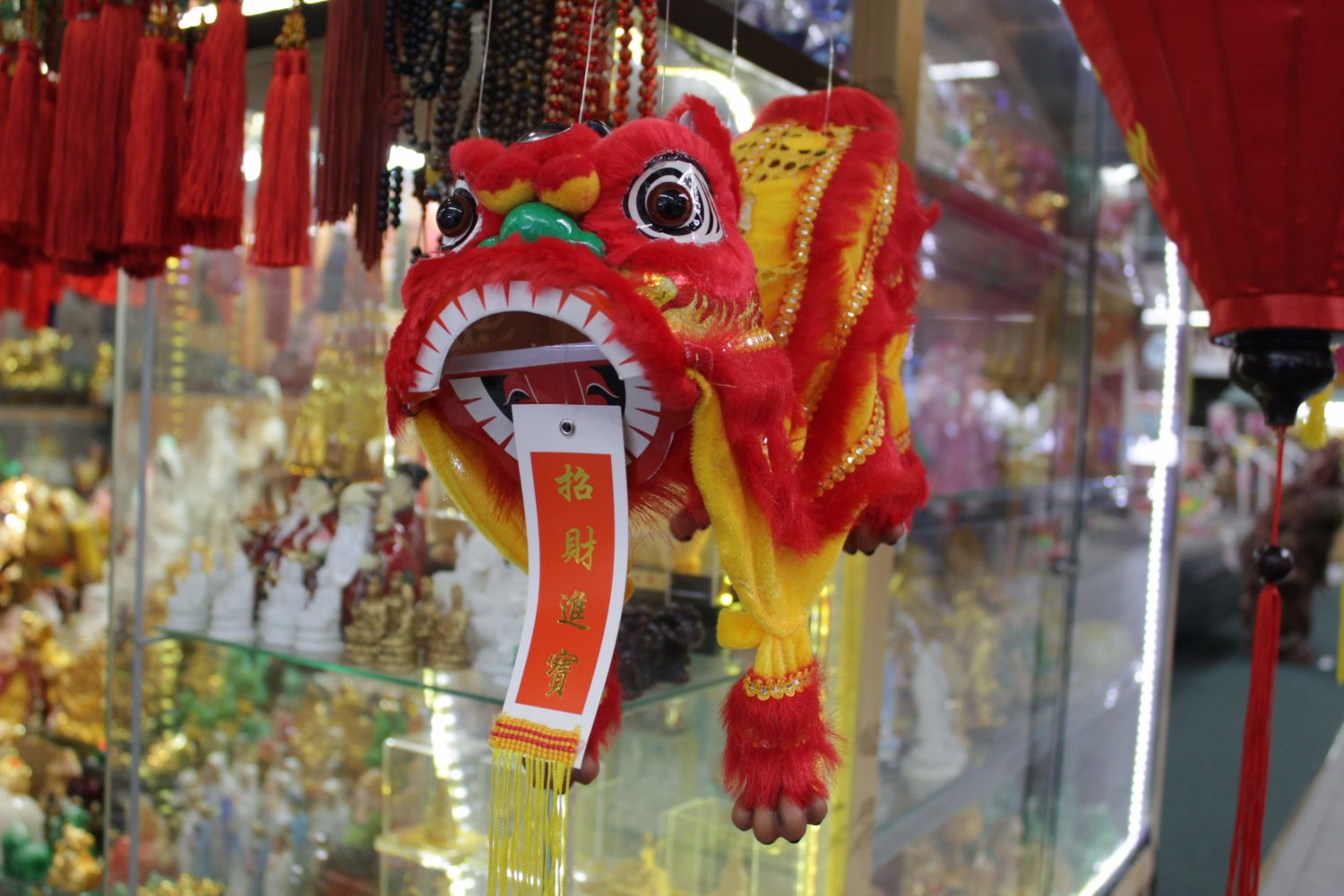 What IS Baijiu?
Baijiu is a category of distilled spirits, just the way that whisky is. Whisky is the umbrella term that covers many types, like bourbon, Scotch, rye and more. Same concept! Baijiu has many types that pair with regional dishes and appeal to different tastes. But while the aforementioned whiskies have an average ABV (alcohol by volume) of 40 to 50 percent, baijiu is a liquor with one of the highest ABVs, reaching up to 65 percent and even more.
It can be made from sorghum, wheat, corn, rice, sticky rice and other cereals in distinctive ratios, depending on where it's from or what a certain producer's recipe entails. Though many can make their shot of fiery baijiu disappear instantaneously, this pungent liquor has gone through centuries of change and experimentation to arrive at its current iteration.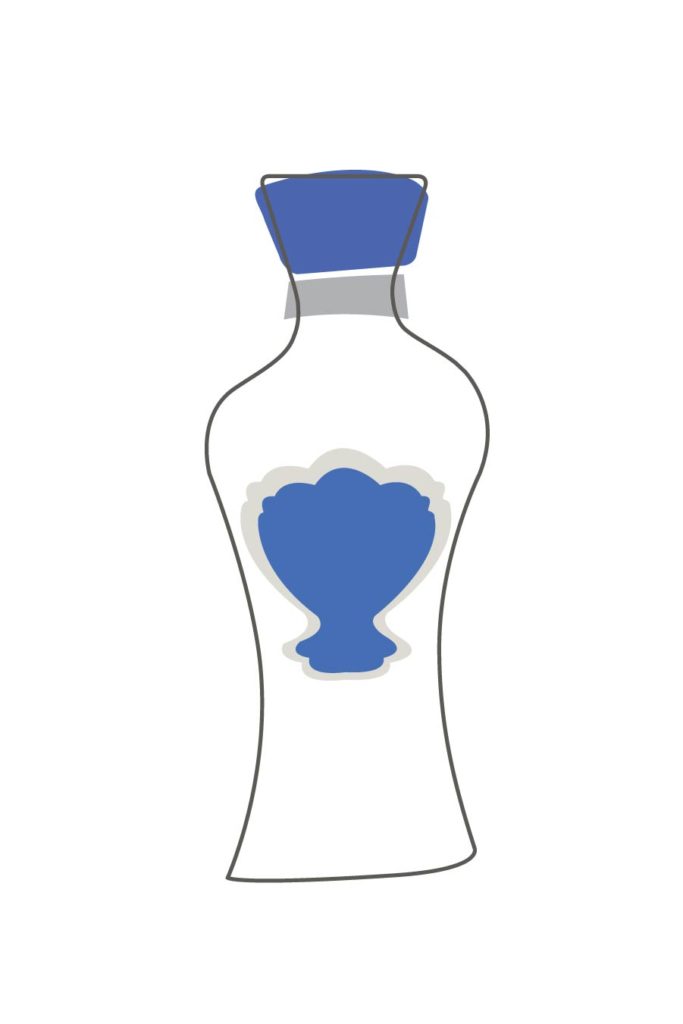 A Quick History (and Chemistry) Lesson
Though alcoholic beverages like beer and wine have been brewed in China since time immemorial, studies show that modern baijiu most likely started with Kublai Khan's rule in China.
When Kublai Khan established the Yuan Dynasty in 1271, he brought in new Persian technology, which quickly became a game changer for beer and wine to reach their full, boozy potential—enter distillation.
Beer and wine are fermented products, where yeasts consume the sugars from the honey, fruit or cereals and create the byproducts we know and love: alcohol and carbon dioxide. Once the yeast has no more sugar to consume or the alcohol level gets too high, it ceases to produce those byproducts. That means there's a cap on the alcohol level. But with distillation, we're able to get rid of that cap by fermenting the beer base, heating and separating the alcohol from the water through evaporation and condensation. Science!
Now, Chinese producers could take these low-proof alcoholic beverages and skyrocket them into higher ABV liquors. Because why not?
The Yuan Dynasty might've been when baijiu-like drinks were first produced, but it wasn't until the following Ming Dynasty that baijiu started to resemble the libation we can find all around China today.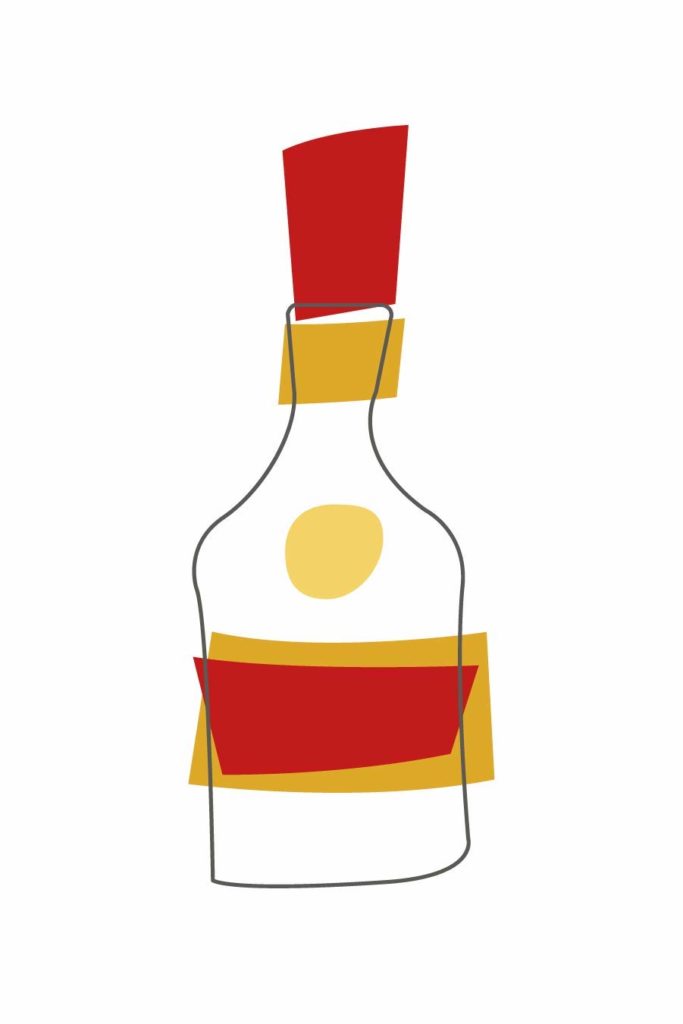 How It's Made
You can't have baijiu without qu, a fermentation starter brick made out of yeast, mold, different cereals or grain powders. Even if you've never had baijiu before, you've definitely had products made with qu, as it's also used to brew soy sauce and cooking vinegar.
Because baijiu is made with grains and cereals that aren't always sugar-laden enough for yeasts to feed on, qu makes it so those starchy grains are converted to sugar, and so that same sugar is converted to alcohol simultaneously. This process is unique to Chinese spirit-making.
Baijiu is produced by mixing a base of sorghum (or other grains), water and qu. Then the whole mixture is placed into an underground pit or stone pots to ferment. It's then distilled, aged in either stainless steel tanks or terracotta jars, then blended to achieve the consistency, flavor and strength particular to a producer's style.
While all of these factors go into making baijiu, qu is hugely responsible for creating the complex flavors and aromas of the spirit.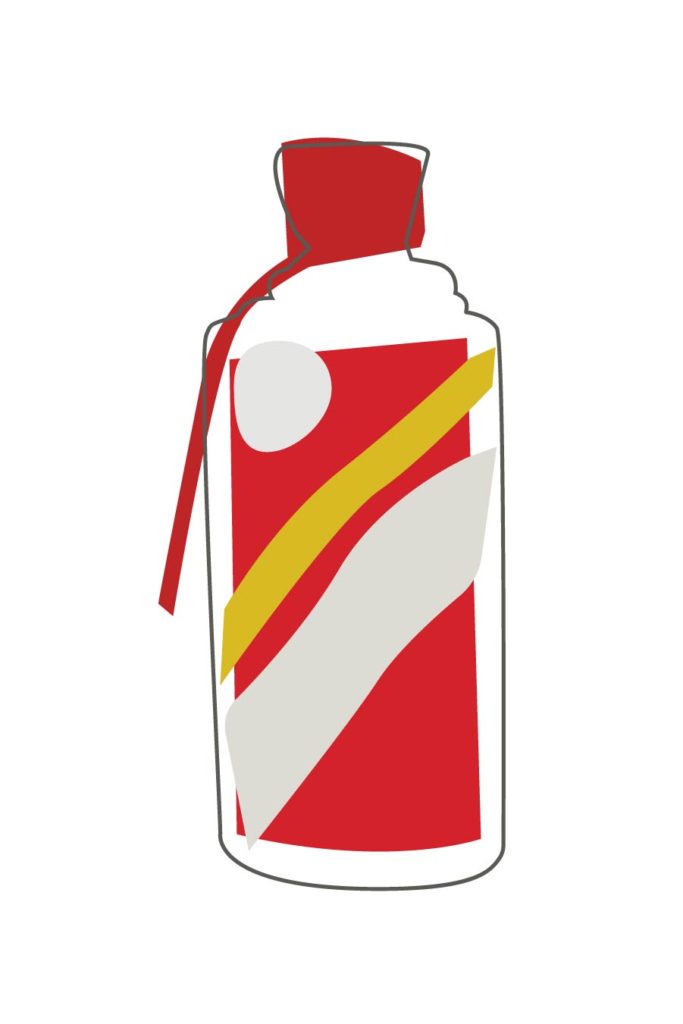 Types of Baijiu
Though there are many varieties of baijiu, the four most common "aromas" are:
Rice aroma: Distilled from rice with a smooth, mild taste, it's associated with Southern China.
Light aroma: With floral and sweet characteristics, it's very popular in Northern China and is widely affordable.
Strong aroma: Considered to be a more "traditional" style, it's earthy, and rightfully so—it's fermented and blended in subterranean pits for up to centuries before being bottled. This baijiu is associated with Sichuan and Shandong.
Sauce aroma: As the name suggests, it has notes of soy sauce. It is associated with Guizhou Province.
With so many baijiu varieties, each family has their favorite to drink during Lunar New Year. This nianjiu, or "year alcohol," can be sipped by all ages, sometimes even teenagers, to ward off bad luck. The adults, however, can shoot the fierce, roaring spirit throughout the festivities, eating and laughing in between every shout of "Ganbei!"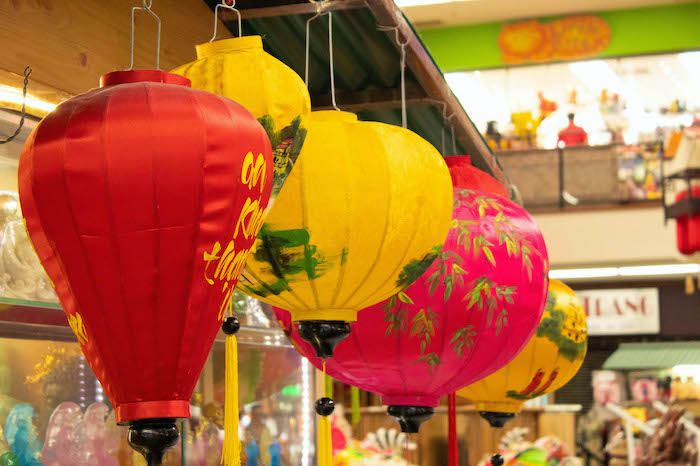 Who knew that drinking razor blades could be this fun?
---
This article appeared in "Character Media"'s Lunar New Year 2020 issue. Check out our current e-magazine here.