Remember March of 2020? A simpler time, when mask and shelter-in-place orders had just begun, working from home became the norm overnight and hoarding toilet paper made news headlines.
The 2021 Tribeca Film Festival release "7 Days" transports audiences back to those early, more innocent days of the pandemic, when most of us believed we needed just two weeks to flatten the curve. The film stars "Miracle Workers" standouts Geraldine Viswanathan and Karan Soni as Rita and Ravi, brought together by their matchmaking parents for an awkward date. But after the pandemic plays havoc with public transportation and supply chains (darn rental car shortages), the two find themselves trapped together at Rita's house, learning much more about one another than they ever bargained for. Co-written by Soni and Roshan Sethi, the film marks Sethi's directorial feature debut and hits select theaters today, March 25.
Sethi and Soni joined us over Zoom to share their excitement about the film finally getting a wide release after last year's festival premiere. "We made this movie under extremely constrained circumstances, so we're astonished, honestly, that it's going to be in theaters and later on V.O.D.," Sethi said. "Everything is a true gift to us."
Catch up with Sethi and Soni in our Q&A below, and find out what it was like to write, shoot and edit a brand-new kind of modern love story—all while grappling with COVID-19 restrictions, of course.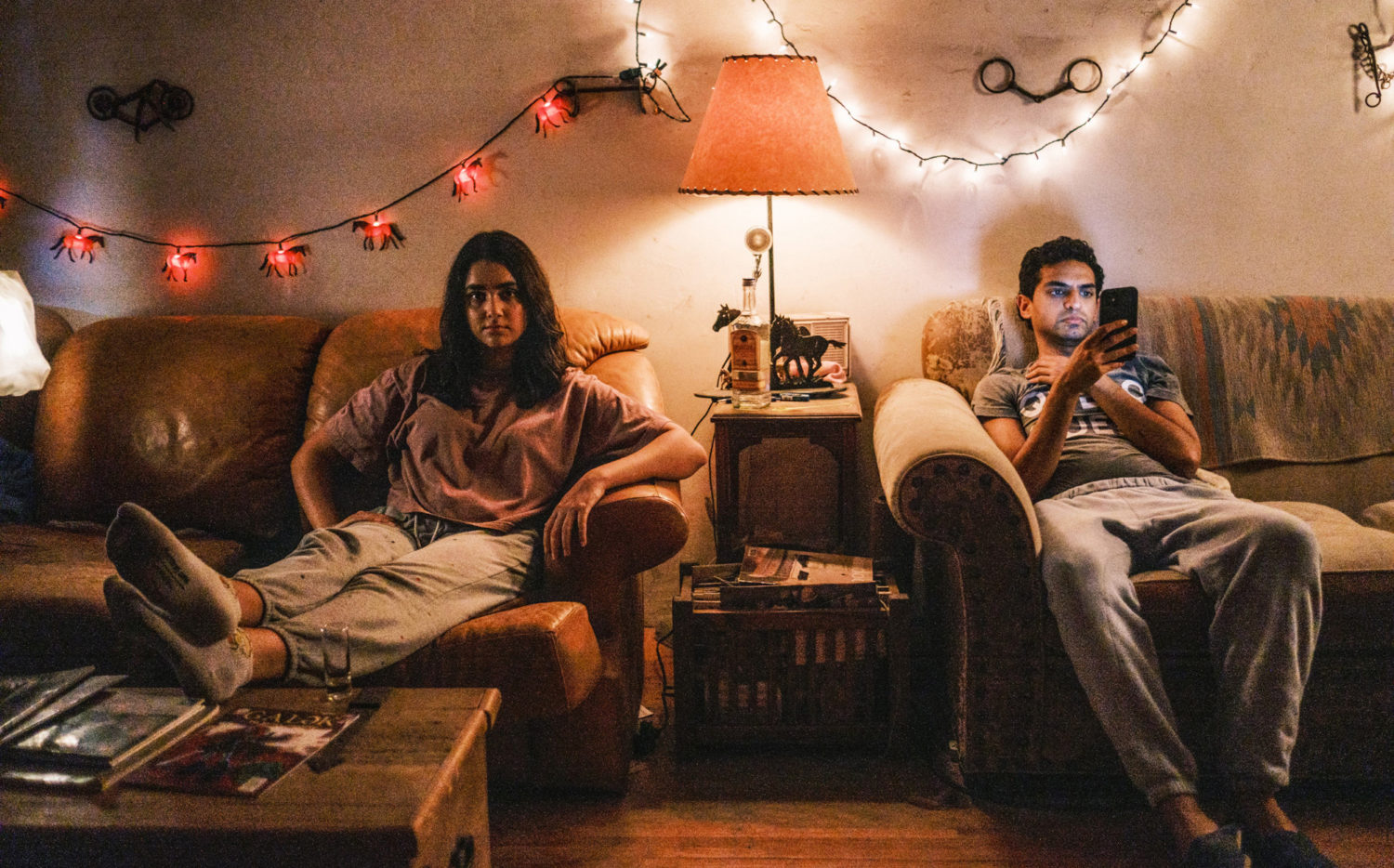 CM: Can you share your process of creating this film during the pandemic?
Roshan Sethi: Well, we shot it in eight days, which is very little time for a feature, and we made it in a ranch house close to Palm Springs, in a town called Thermal.
Karan Soni: It was shot in September of 2020, so for the entire crew and all the actors, it was the first production since the shutdown in March that people had been on a set. That loomed pretty large on everyone, trying to re-acclimate, [wondering], 'How are we going to make things again?' But also, [being] really excited to make things again.
We had to edit over Zoom, which meant there were sometimes lags with the audio and the video. It's very hard when you're editing comedy, to then be like, 'Did that beat land?' because we're watching it with the time lag. All of it was really wild, but ultimately, we were starved to do something creative. Roshan had the idea in the summer of 2020, to be like, 'We're not going to get through this year unless we have something to work on.' Just to create really saved us in many ways. We finished all of the post in December of 2020, so for the second half of that crazy year it was like a lifeline for us, to wake up in the morning excited to work on something and not feel like the world was ending.
What was it like to write the script together, and for Karan to then star in the film?
RS: We wrote the script in five days in the summer, and we just traded pages back and forth. Karan is more of a comedy person and I'm more of a drama person; I had never actually worked on anything comedic before this. So, we figured out the balance between the two of us, but because I cared more about the drama and he cared more about the comedy, we didn't have a single conflict while writing the movie. When it's right conceptually and in the universe it just flows, and it felt like that for this one. There have been scripts that have taken months. This one just came out of us.
KS: Yeah, and the acting part—I was very nervous going into it, because I had not been on a set in almost nine months, and we had obviously all been through so much. That was the last thing on my mind, to be like, 'Will I get to act again?' But the moment we started shooting, I was like, 'Oh, this feels really nice.' This is something familiar and the new normal.
RS: Karan treats acting as an extension of writing in a lot of ways, because he improvises so much. A lot of the lines he delivered were made up on the spot, but they were very much in the tone of what he had been writing as well. It's interesting the way that writing and acting mix inside him.
How did you two develop the personalities behind Rita and Ravi?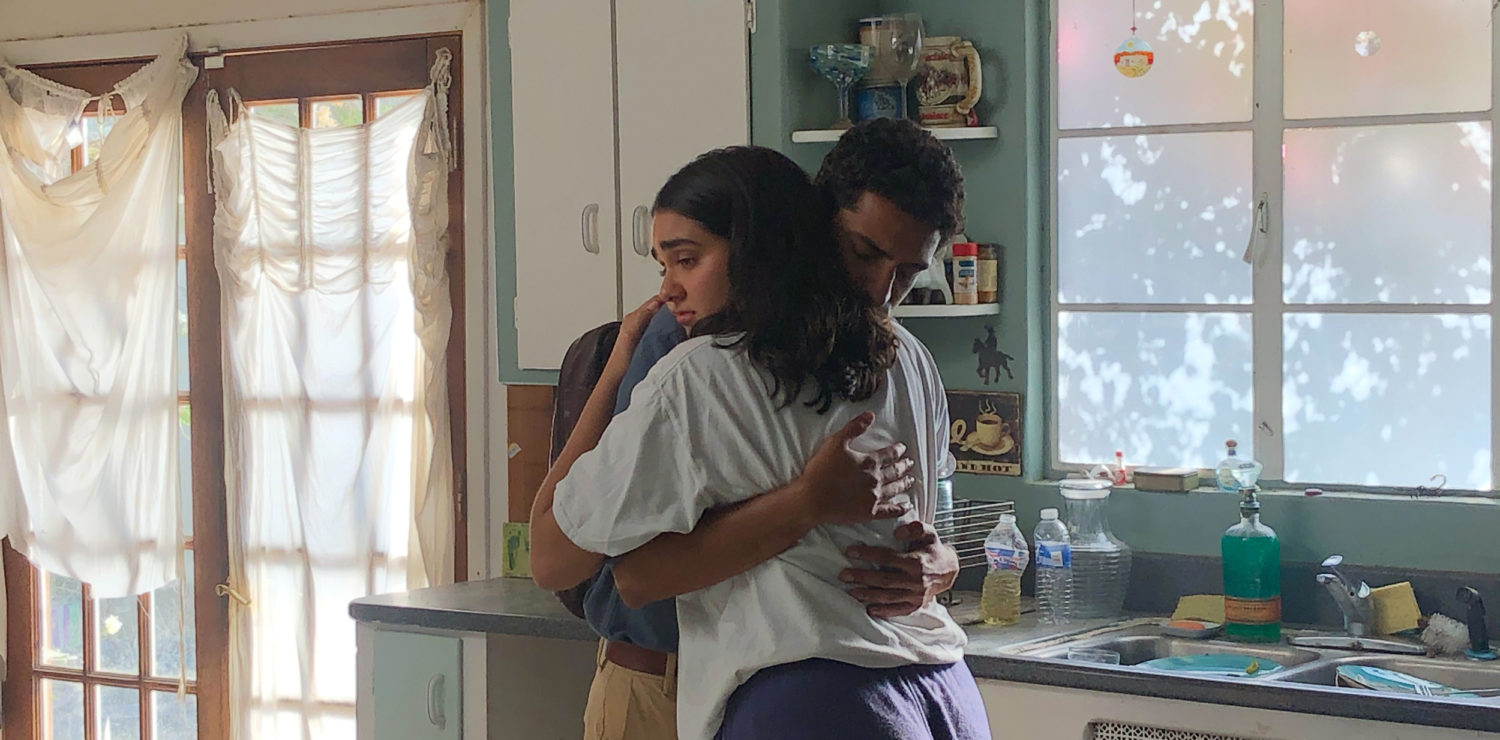 KS: It's loosely inspired by our early relationship. When we first met, I was very chatty and over-enthusiastic. And Roshan was a little… how would we describe it?
RS: Cynical, jaded, cold, disassociated.
KS: Yeah! It was that dynamic. And also, I don't think we consciously thought of it in the beginning when we were writing, but we [realized] we're flipping a little bit of the rom-com trope. Usually, it's the female character who's eager to be in a relationship-slash-married, and she's trying to convince a jaded guy to fall in love. We were like, 'What if I'm the manic pixie dream girl?'
RS: In real life, I softened over time and am currently very tenderhearted, which is a little bit like Rita in the movie. It was different in my case, because it had more to do with being in the closet than Rita, who is protecting herself for other reasons. So, yeah, we definitely drew on our own story.
Now that the film is finally reaching wider audiences with this premiere, how do you hope that central relationship will inspire viewers?
RS: One of the primary points of the movie is that the ways that we fall in love in the Western conception are not necessarily the only ways to fall in love. Our parents and many of our relatives went through arranged marriages, and many of those were very successful. They found people to love simply because they had to love them, and they grew a love between those two people that became very enduring and beyond functional. The movie is meant to challenge your view of how people fall in love.
KS: Yep. What he said.