Run River North's newest EP, "Monsters Calling Home, Vol. 2," feels like the perfect soundtrack for summertime days at the beach, despite its early November release date. And while in Los Angeles—where the band is based—the weather can still feel like scorching July, it goes to show that Run River North's latest music will take listeners back to simpler times, when life was more carefree.
Harkening back to their original band name, "Monsters Calling Home, Vol. 2," seems anything but Run River North's typical pensive, indie folk sound. The five-track EP, which dropped on Nov. 1, is reminiscent of early 2000s post-punk revival bands like the Strokes, but with a more modern twist. Yet Run River North makes it seem like they've been dabbling in this genre for years, and perhaps they have. They've been big names on the scene since the band formed in 2011, and though they've gone through changes in members throughout their years, Alex Hwang, Daniel Chae and Sally Kang are still proving why they're still a clear standout among the ranks.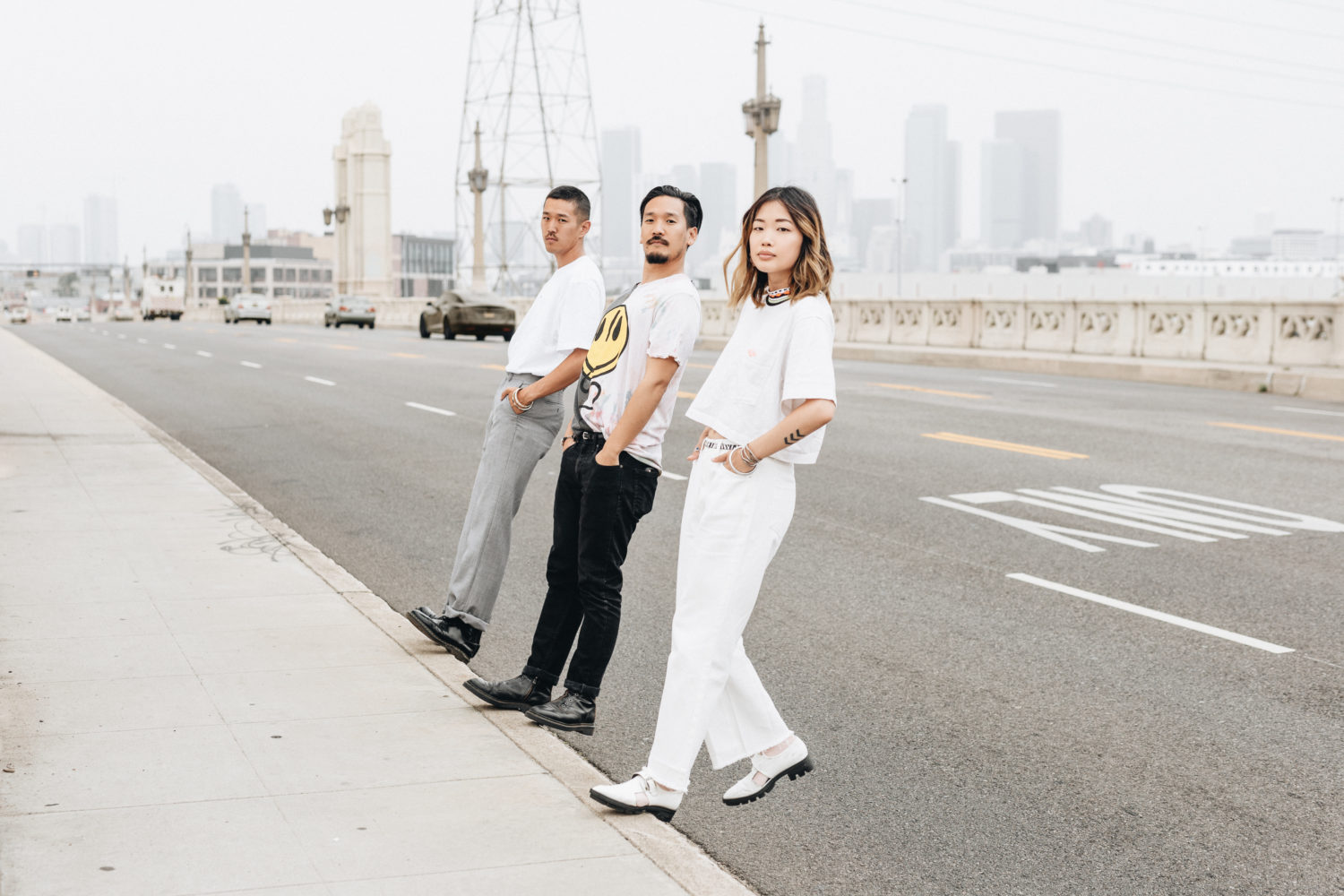 The first track, "Wake Up," opens with Run River North's familiar musical flourish: an exuberant, folksy melody played on the violin. But they waste no time in switching it up to a different, more pop-like arrangement in the verses. As the chorus continues with lyrics like "We ain't got no money/ But we've got lots of time," it's hard not to imagine this song in the background of an upbeat coming-of-age flick. It's a charming, feel-good anthem that beckons listeners to "come smell the roses" and live a little. 
The next two tracks, "I'm Amazing" and "OKAY COOL," showcase catchy, psychedelic melodies accompanied by grainy recordings of Hwang rhythmically chanting "Somebody call the cops/ I'm amazing!" and Kang dreamily singing "No one cares," respectively. The songs' surreal lyrics are layered over funky beats, creating two jams that are impossible not to dance to. Meanwhile, "Monsters," gets us nostalgic for early to mid-2000s rock music, with its electric guitar riffs and mischievous, taunting choruses of "nah, nah, nah." The other verses are equally whimsical, filled with imagery of clawed monsters "coming after you," accompanied by light-hearted, playful vocal ad-libs by the band. 
Their last track, "Let Me Down," takes a more slow-paced and melancholic turn in comparison with the rest of the EP. The ballad follows the demise of a romantic relationship and starts off with somber chords strummed on the electric guitar, transitioning into the lyrics, "If you're gonna let me down/ Let me down easy/ I'm barely hanging on/ So don't make it last too long." It's no doubt a pretty tune, but it lacks some of the subtle yet powerful emotional storytelling that the band exemplified in early songs like "Foxbeard" or "Somewhere." "Let Me Down" borders on being too sentimental, but it has an entrancing, lullaby-esque sound, thanks to Hwang's crooning vocals. 
Run River North's new sound on the EP evokes touches of Pharrell's signature funk and the Arctic Monkeys' psychedelic rock riffs. While "Monsters Calling Home, Vol. 2" is a departure from the band's roots, it's a testament to their ability to constantly and successfully experiment with genres. With these five playful and stylish tracks, Run River North reminds us that life isn't as serious as we make it, so it's best to just go with the flow and enjoy ourselves.
---
This article will appear in "Character Media"'s Unforgettable 2019 issue. Check out our current e-magazine here.