On a frosty night during Christmas Eve in Tokyo, Japan, snow gently falls on a makeshift shack situated in the middle of a public park. Inside the cramped but cozy "home" is a pot of water quietly simmering on top of a hot plate and three bums gathered around a crying baby. This might not look like the picture-perfect portrait of a beautiful family, but that doesn't mean it isn't.
Satoshi Kon's "Tokyo Godfathers," now available in English dub for the first time since its 2003 release, follows three homeless protagonists: Gin, a middle-aged alcoholic who claims he has tragically lost his family, Miyuki, a runaway teen who harbors more than a little animosity toward her father and Hana, a transgender woman and former drag queen who resonates with the meaning of family the most because of her own history as a foster child. In the midst of arguing with each other on Christmas Eve, the group finds a lost baby hidden in a sea of trash bags. The trio sets out on a mission to return the baby, who they name Kyoko, to her rightful mother.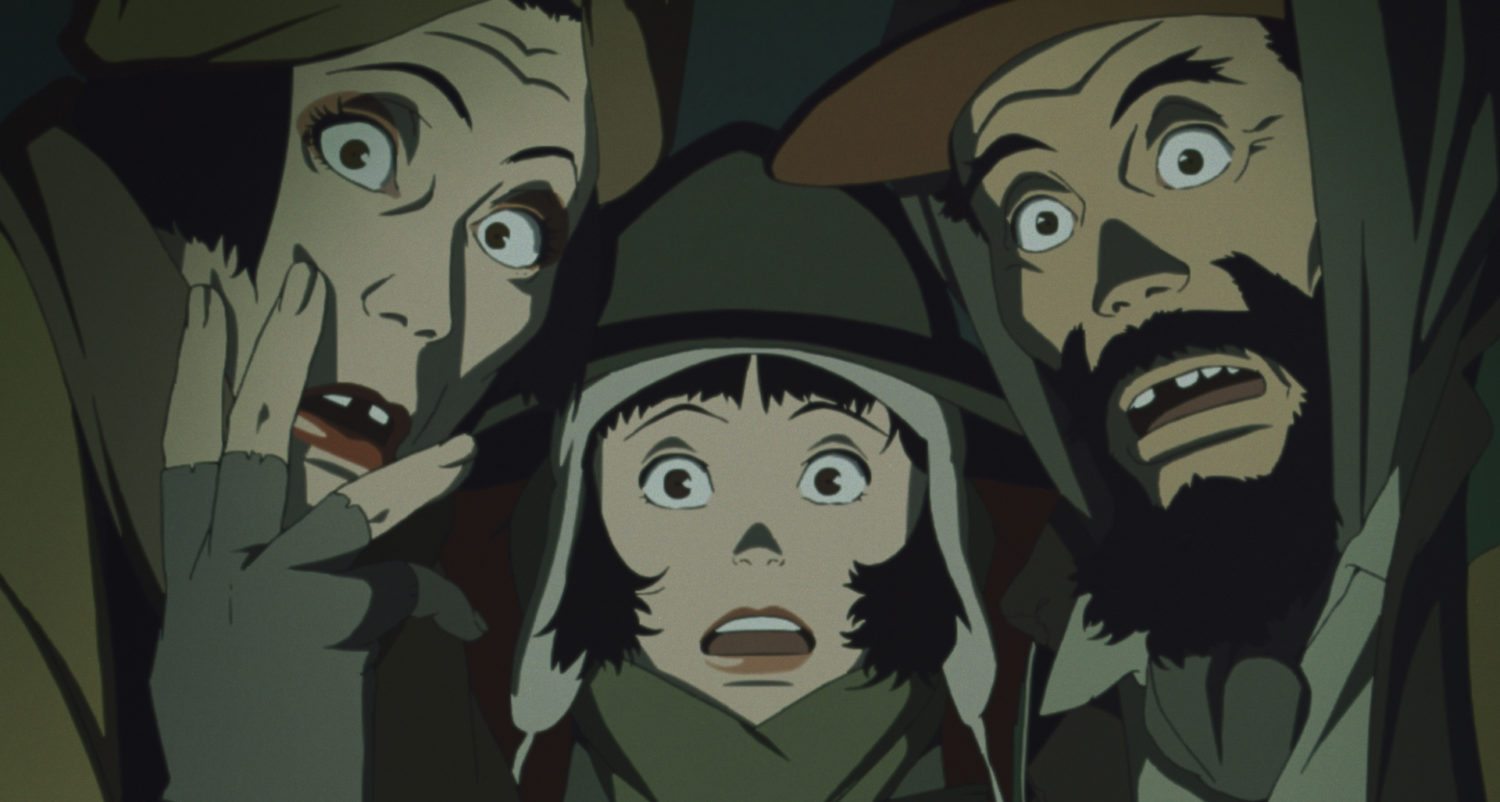 Kon, the late director and filmmaker behind hits like "Millennium Actress" and "Perfect Blue," is still well-known as a master of portraying all sides of the human psyche: the good, the ugly and especially the bad. But he skillfully handles these subjects in a way that reminds us that acknowledging these traits is the beauty of being human. As Miyuki wrestles with notions of forgiveness for both herself and her father, she makes a daring decision to call home but quickly hangs up when she hears her father's voice. Kon slowly reveals the flaws in his characters by unveiling their mistakes that are all-too predictable, perhaps because many of us have faced similarly painful decisions in real life.
But in spite of its dark tonality, the movie is still packed with fun comedic relief and absurd instances that make it enjoyable. While scavenging for food in a cemetery, a package of diapers and milk miraculously appears to help the trio support Kyoko's health. The dynamics between the three characters are well-balanced and keep the movie at a running pace, literally. The three are always on the run, either to find each other's whereabouts, a clue to bringing Kyoko home or their own internal feelings.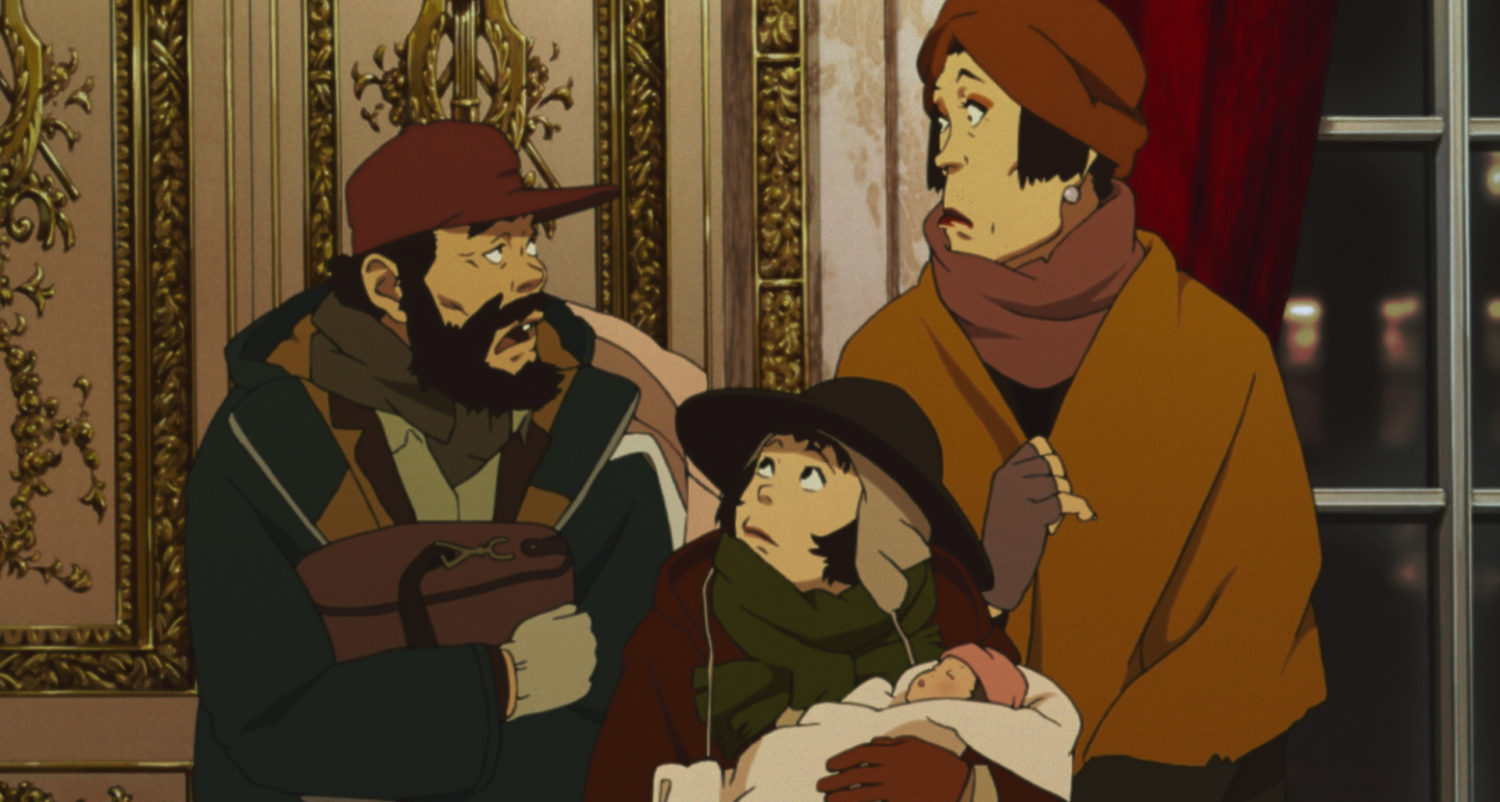 The film's cuts evenly distribute the action throughout the film, making it extremely easy to follow the plot even when the trio is separated. It helps flesh out each character's respective struggle with abandonment, and their individual reclamations of love. The film succinctly laces together all the characters' backstories to create satisfying, well-earned conclusions to each story arc, like when a sequence of flashbacks from Miyuki and Hana's respective pasts lead up to Gin's reunion with his family.
"Tokyo Godfathers"'s change of scenery at the very end of the film parallels its beautiful imagery of love. As the film reaches its truly meaningful close, the audience feels as though they, too, have been given a beautiful gift to reflect on.