Ever wondered what Toronto is like after the clock strikes midnight? Or maybe you want to watch "Before Sunrise," but have a strict rule of only watching films with at least one scene that takes place at an ice skating rink? If this sounds like you, Renuka Jeyapalan's "Stay the Night" can curb your curiosity.
The film follows Grace (Andrea Bang), who is rejected from a promotion at her job of three years because her boss says she's too "standoffish," and pro-but-down-on-his-luck hockey player Carter (Joe Scarpellino), who has been unceremoniously waived (for those who don't know anything about the NHL, that means he's to be demoted to the minor leagues unless another pro-team snatches him up). They're both in the trenches, and simultaneously, out on the town. Grace is forced to a bar by her best friend Joni (Humberly Gonzalez), who continuously repeats that Grace is too reserved—"Just say yes to something for once!" she pleads at one point—and Carter finds himself at the same bar, vying for distraction before his professional fate is decided in the morning. Long story short, the two leads exchange dejected glances from across the bar, almost get it on in Carter's hotel suite, but don't, and then off they go on a bar-hopping night quest. "Stay the Night" premiered in March of this year, and screened on May 7 at the Los Angeles Asian Pacific Film Festival.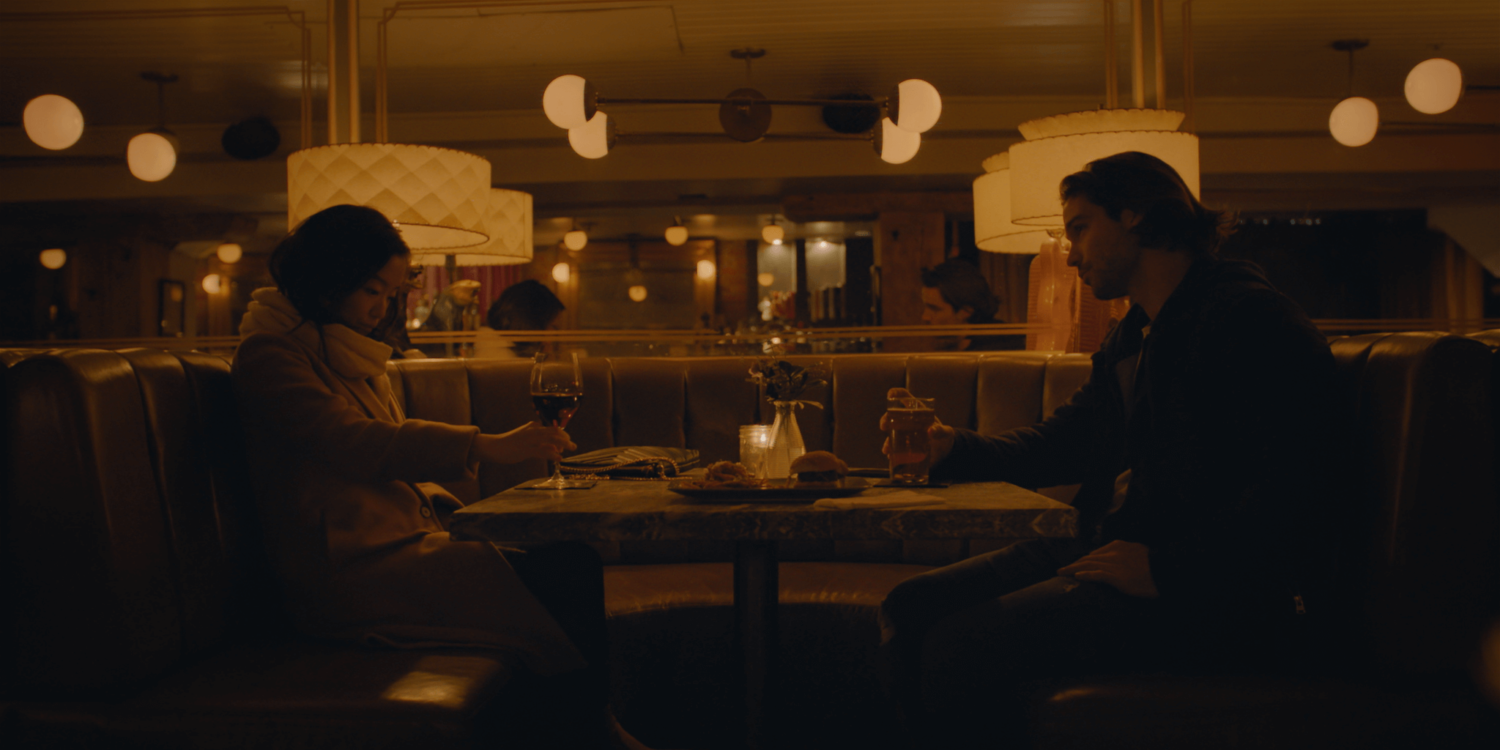 Both Bang and Scarpellino bring a clear sense of refinement to their roles. Bang skillfully maneuvers through Grace's reserved nature, making sure not to err into stereotypical territory. Grace isn't a sweet and demure Asian woman—in Bang's interpretation, she's quiet, but she's got edge, so much so that she's almost abrasive at times. It's clear she's not restraining herself so she can be easily walked over by others, but rather, so she doesn't need to deal with the judgment of anyone but herself. As for Scarpellino, he is quite swoon-worthy as Carter, which is commendable for anyone playing a hockey player (sorry, hockey players). He knows how to act with his eyes, and can use just a look to add tenderness or comedy to sometimes clunky dialogue.
For all the good that the pair's chemistry and acting dexterity does, their talent is held back by an occasionally cliche script, which is made more noticeable by the fact that the film's tone stays strictly in the drama realm, all the way down to the cinematography. "Stay the Night" is beautifully shot, full of expertly showcased Canadian cityscapes. But because the film takes place in one night, it relies a little too heavily on either hard lighting or muted color palettes, hurting emotionally laborious scenes like when Carter is trying to solve his hockey slump at Grace's office (spoiler alert, daddy issues are involved). As there's already no room for levity in the dialogue—sans a couple moments dispersed throughout the 94 minute runtime—the lighting and color choices make the whole atmosphere feel enclosed, dark and itchily inescapable, especially when one of the leads reveals a detail about themselves that feels uncomfortably earnest or too melodramatic.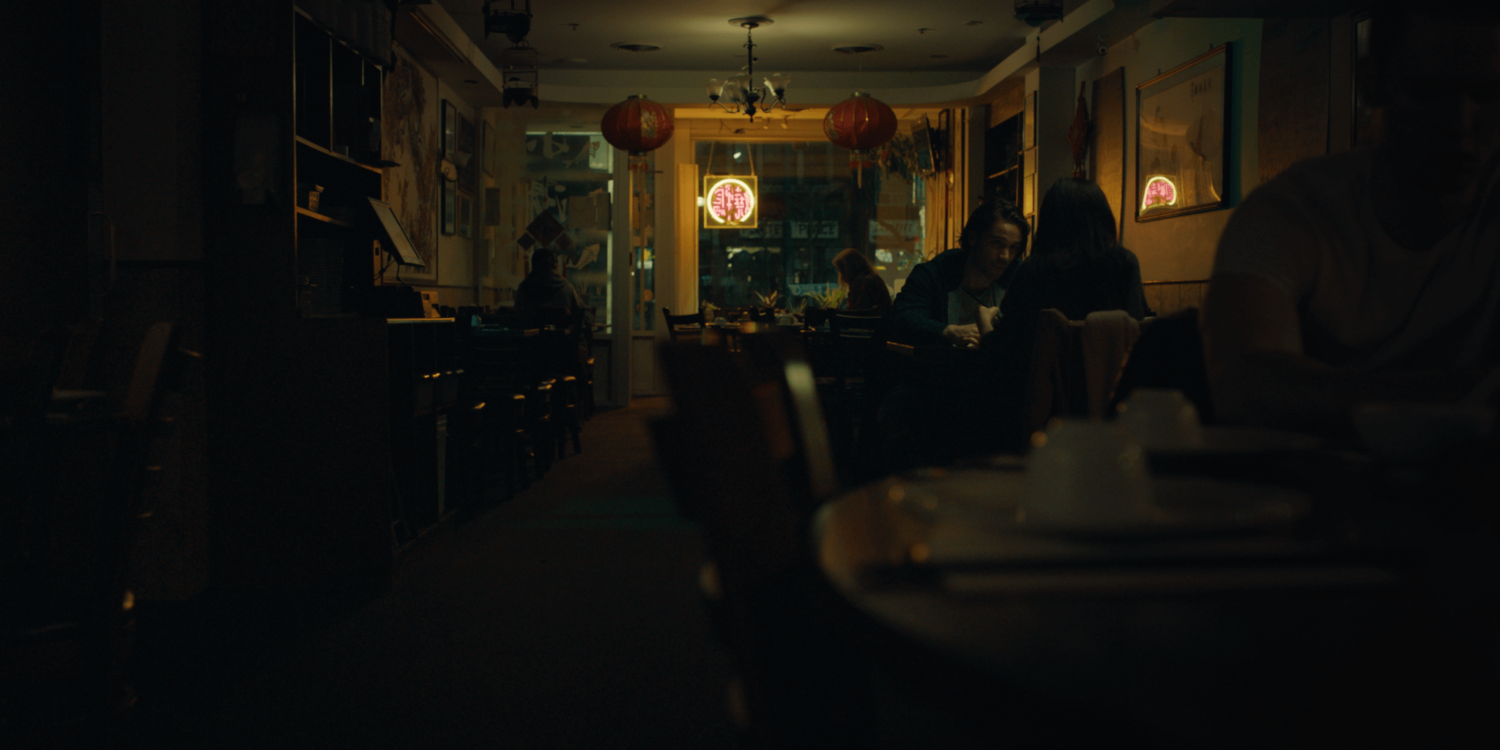 Ultimately, "Stay the Night" doesn't set itself up as a classic or anything of the like. Not that it needs to strive for that, but it's regrettable—Bang and Scarpellino do have palpable chemistry on screen, and one can only wonder what could have been produced with a couple more tonal and script revisions. The film would have benefitted from one less (forced) conversation in a deeply low-lit bar or penthouse, and in its place, maybe we could have a scene of the two letting loose on a dance floor to something like Canadian pop-queen Carly Rae Jepsen's "Gimme Love." Jeyapalan could even keep the bar-hopping storyline she seems so fond of.