Warning: This review contains spoilers for "These Violent Delights."
The year is 1927. Under the glittering lights of Shanghai, a monster has awakened with an all-consuming thirst for blood. And no, we're not just talking about the literal, flesh-and-blood monster that threatened Roma Montagov and Juliette Cai in Chloe Gong's first novel.
A recent graduate of the University of Pennsylvania, Gong first appeared on the young adult literary scene in 2018 with her debut "These Violent Delights," a recasting of Shakespeare's "Romeo and Juliet" focused on a gang war between the Montagov's White Flowers and the Cais' Scarlet Gang in 1920s Shanghai. The novel quickly climbed to the top of the New York Times Best Seller list and immediately left readers wanting more.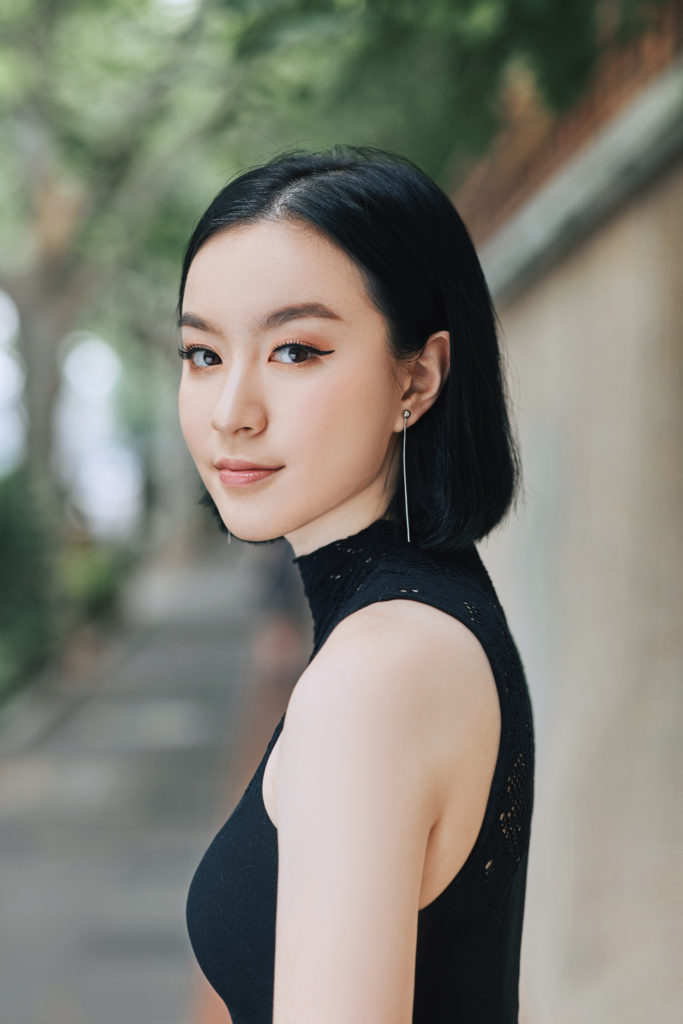 Her follow-up, "Our Violent Ends," hits shelves today, Nov. 16, and picks up a few months after the cliffhanger that closed "These Violent Delights." After the events of the first novel, Roma seems to have spent most of his spare time gunning down Juliette's Scarlets, seeking vengeance for the death of his best friend … except Marshall Seo is still alive and well, hiding in a safehouse and moonlighting as a masked vigilante. But Juliette and Roma have much bigger problems: a mysterious blackmailer capable of re-unleashing madness upon the city, the rise of Communist sentiment and the increasing power of Kuomintang forces, to name a few.
The vicious feud between the White Flowers and the Scarlets has escalated to new heights here, driving most of the bloodshed in "Our Violent Ends." It's no easy feat to craft a fresh version of "Romeo and Juliet" when nearly everyone in the English-speaking world has already seen dozens of iterations of the same star-crossed lovers tale, from "Gnomeo and Juliet" to "Private Romeo," "Warm Bodies," "Little Italy" and many more (and those are just from the past 10 years). However, Gong elevates Roma and Juliette's story to far more than a simple re-write. She takes ample liberties with filling in the blanks between crucial scenes that you might recall from your high school English class, creating a suspenseful storyline that requires plenty of footwork from readers even if they already know how the source material ends.
Gong hasn't slowed down since "These Violent Delights," keeping "Our Violent Ends" rolling along at a snappy pace. Perfectly choreographed descriptions bring each shoot-out, chase scene or hand-to-hand fight to life, like one harrowing encounter between Roma and Juliette early in the book that incorporates all five senses—from the heat of a bullet flying past to the tang of blood. Gong's command of prose shines the most in scenes like this one, narrowing the reader's focus and fully immersing them in the Cais' and Montagovs' shadowy worlds.
Gong also elevates the focus on familial relationships, giving relatively minor characters like Alisa, Rosalind and Tyler more active voices in the sequel. The new viewpoints provide a welcome change from being solely inside Roma and Juliette's heads, presenting outside perspectives that make the stakes of the book feel much more real. You might not be very concerned about fictitious, brain-eating bugs, but you will feel goosebumps while reading a sinister inner monologue from Tyler.
However, those stakes become a double-edged sword. "Our Violent Ends" so heavily focuses on the real issues faced by the Shanghainese during this time period that the monsters and the madness feel like an unwelcome afterthought for much of the novel. This could also be because although the initial, graphic depictions of the madness heavily impacted the reader in the first novel, we've seen this horror before. These gruesome, self-inflicted deaths no longer feel new and raw, but more like a distraction from the numerous other conflicts contained in the book.
Admittedly, it would be nearly impossible to address all the real and figurative monsters that Roma and Juliette must face, even in a sprawling, nearly 500-page novel. Gong does her best, but it's her masterful handling of tension that keeps us on the edge of our seats, both throughout this novel and to find out what Gong will publish next.