After Stray Kids dropped their recent single, "Astronaut," three weeks ago, fans were anxious for an announcement of the K-pop boy band's next tour—especially with their new mini album, "Clé: Levanter," scheduled to release on Dec. 9. But rest assured, STAY (the official Stray Kids fandom, for those not in the know), because the wait is finally over.
JYP Entertainment and SubKulture Entertainment announced yesterday that Stray Kids will continue their world tour, District 9: Unlock, in eight U.S. cities. They kicked off the tour on Nov. 23 in Seoul, and starting on Jan. 29, 2020, the band will hit New York City, Atlanta, Dallas, Chicago, Miami, Phoenix, San Jose and Los Angeles for District 9's U.S. leg.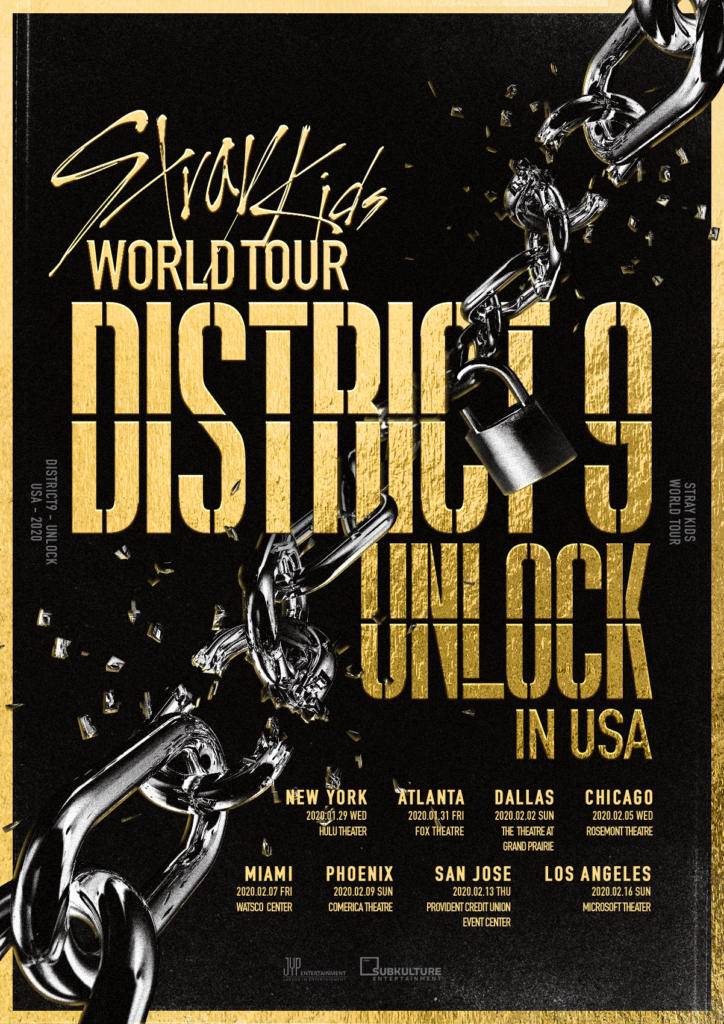 This marks Stray Kids' second tour in the country and the band's first tour without former member Woojin, who permanently left the group last October due to personal circumstances. Despite Woojin's sudden departure and the group's delayed comeback, STAY is eagerly awaiting the band's new album as well as the chance to see their favorite group perform live in their hometowns. 
The group also released a new music video teaser for the much-anticipated "Levanter" today, and you can watch it here.