Although 2020 hasn't been easy for anyone, the past few months have also seen people uniting all over the world for common causes, leading to some incredibly moving displays of genuine connection. And what way to better celebrate humanity's sense of heart than with wearable artwork?
Sunglasses brand Oakley recently collaborated with Japanese American artist Meguru Yamaguchi to develop the new collection, Kokoro, out today, July 23. Known for his colorful, bold "sculptural paintings" that appear to leap off of canvases, Yamaguchi met with a number of Team Oakley athletes to help conceptualize the graphics. The collection's title means heart, mind and spirit in Japanese, and represents the brand's goal to unify athletes of all skill levels and abilities.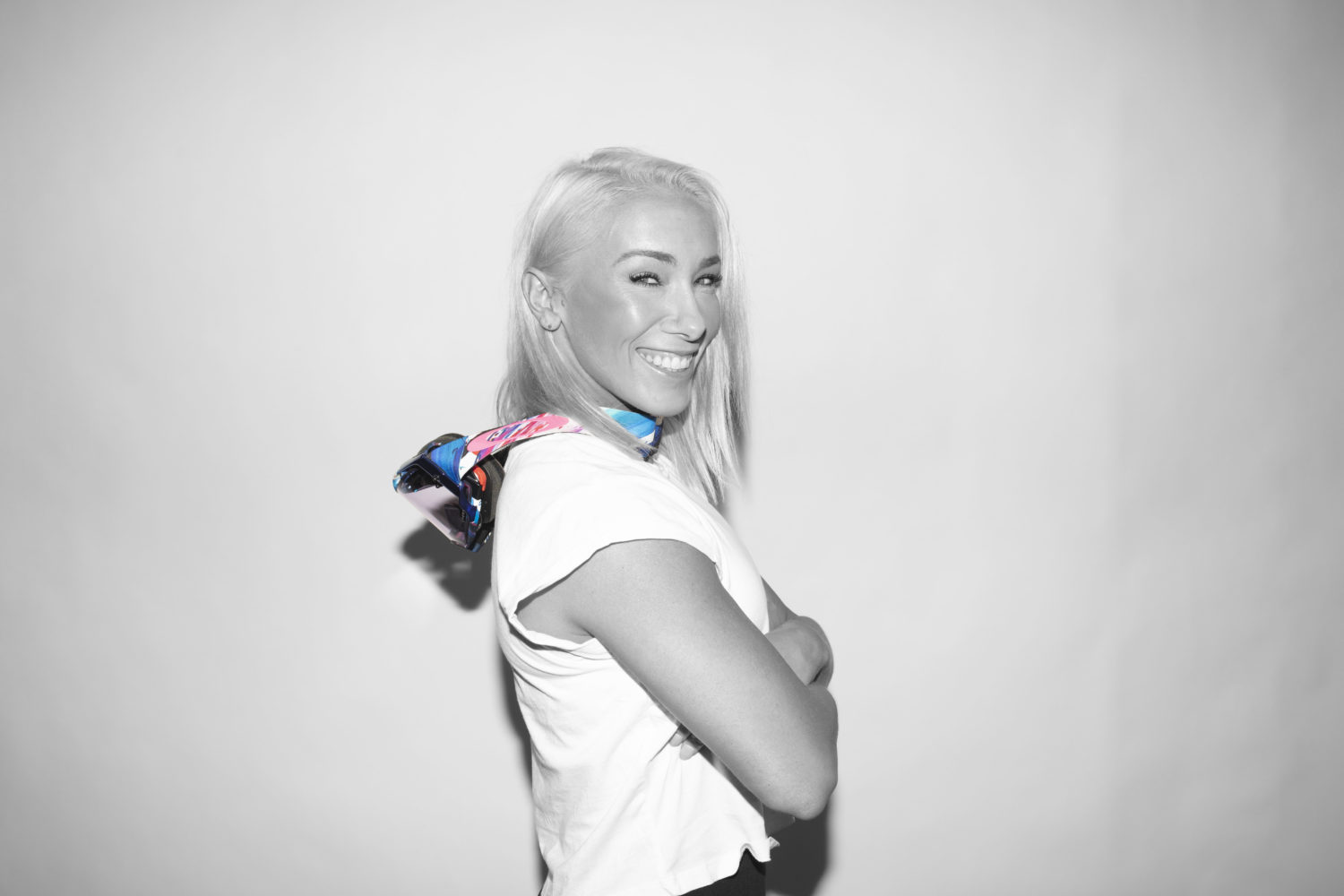 "I was very excited when Oakley reached out to collaborate, as I've been a fan of the brand since my high school days," Yamaguchi said in a press release. "When I connected with the athletes as part of the discovery phase, I was moved by their united passion for sport. Designing a collection that was emblematic of this shared passion was core to my process and I'm thrilled with the results."
To celebrate the launch, Oakley will also be making a $200,000 donation to the World Health Organization's COVID-19 Solidarity Response Fund. To learn more about the collection and Yamaguchi's work, check out our Q&A below, then head to Oakley's website to snag yourself a truly one-of-a-kind pair.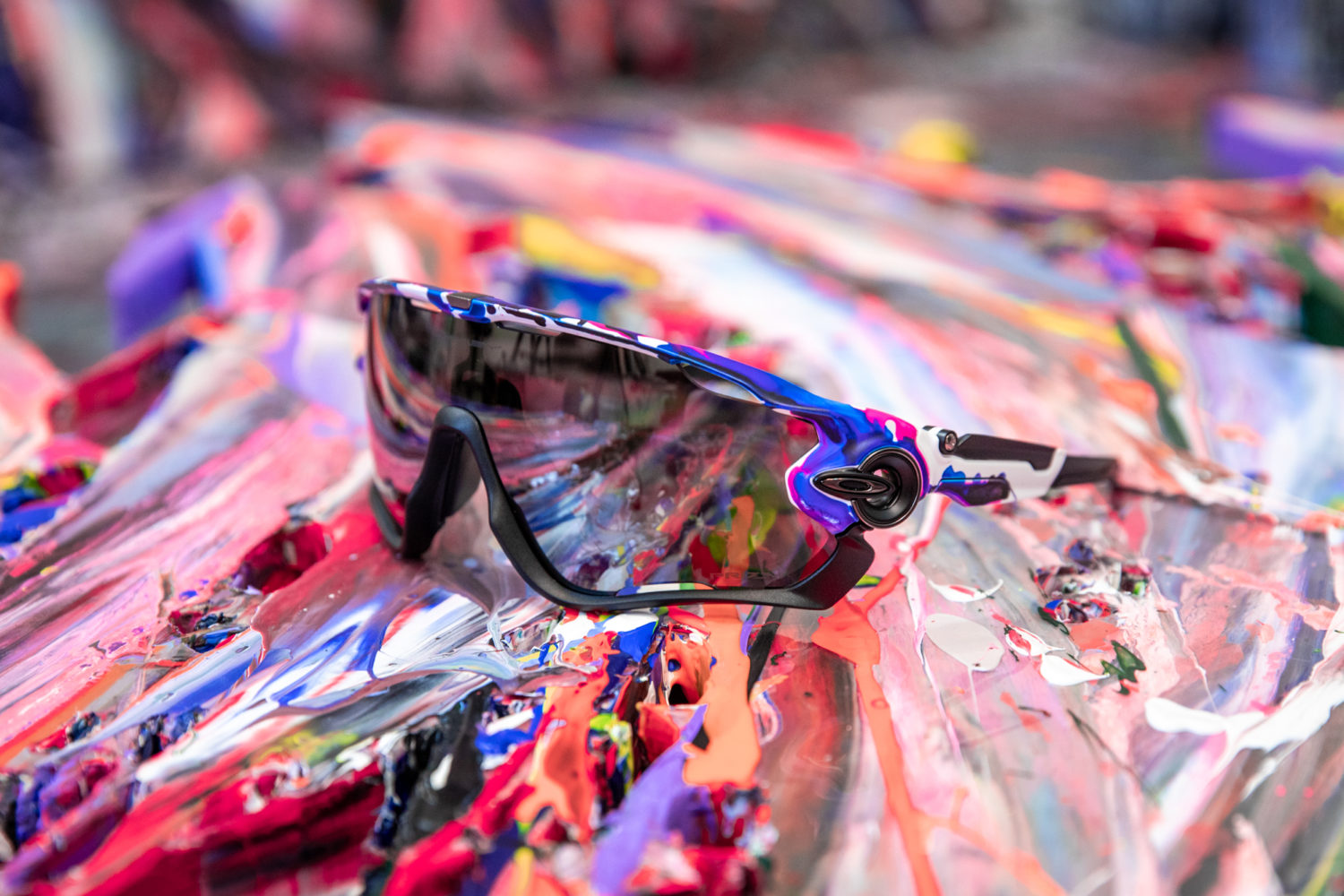 Character: So, what have you been working on during shelter-in-place orders these past few months?
My studio is in the Bronx and I live far enough to have to use local transportation to get there. Starting in March, I was unable to take the subway to my studio and wasn't able to do any work. I spent some great quality time with my family but was soon itching to get back to the studio, so I rented one nearby; in this new space, I am resetting my mindset and staying positive in the midst of the pandemic.
Has the COVID-19 pandemic impacted your day-to-day work as an artist? In what ways?
Art tells the story of my life. Currently my artwork is explaining my daily lifestyle, so as my life expands and changes, my artistry will shift and change too.
Let's talk a bit about "Kokoro." Where did you draw your inspiration for this colorful new collection?
I partnered with Oakley to design the new Kokoro Collection, created to inspire and unite athletes around the world through a shared Love of Sport. The name of the collection, "Kokoro," is a Japanese word meaning "heart; mind; spirit." It's a word centered on kindness and care for others. The collection embodies the brilliance and beauty of humanity and aims to inspire a sense of belonging and community which has never been more important than during these unprecedented times.
Who were some of the athletes you met with as part of the design process?
Before designing the artwork for this collection, I had the opportunity to explore Oakley HQ in California and I was moved by the united passion for sport. In speaking with the team, I was inspired by the positivity that pervaded everything they do, as well as the strong sense of identity each of them had as part of Team Oakley. This inspiration led to the Kokoro Collection, in the hopes to unite all athletes through a shared Love of Sport. Some of the athletes who took part in the campaign and will be seen in the eyewear include Diamond DeShields, Ryan Sheckler, Italo Ferreira, Caroline Buchanan, Oksana Masters and Nigel Sylvester.
Did you also work with Oakley to develop the custom spin machine that decorates each pair of glasses?
Yes—when I visited Oakley HQ, I met with Oakley engineers who worked tirelessly to design and create a custom-made machine which utilizes a special spin technique to replicate my style of brushstrokes so that each frame is unique unto itself. This was no easy task, but the Oakley team refused to compromise throughout this process and their hard work resulted in a stunning work of beauty. I describe the finished product as a sculptural art piece rather than a collection of unique eyewear due to the role played by this machine.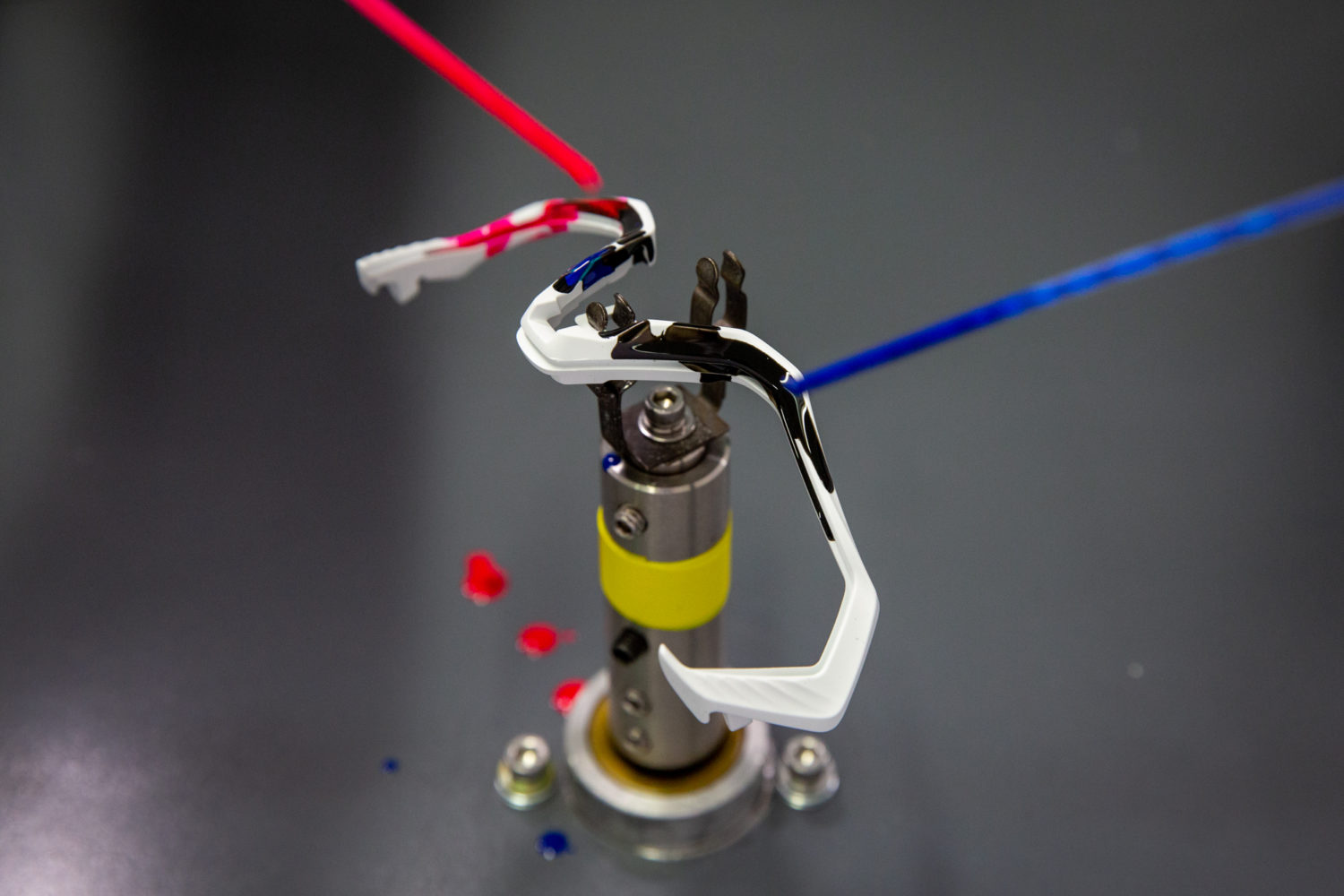 What are some of your hopes or goals for this collection, especially as many sports have been put on pause around the world due to the novel coronavirus?
I am very thankful to have this opportunity to collaborate with Oakley during this time. I would love to see the product worn all over the world as a sign of unity and inspire a sense of belonging and community during these strange times.
Do you have any other future projects coming up?
I can't say too much, but work with Oakley isn't over. We're collaborating on a special collection for Summer '21 that will include apparel and eyewear.