On May 29, 1953, a team of mountaineers braved plunging temperatures, shifting weather and treacherous high altitude conditions to ascend the icy, previously unconquered Mount Everest. Days later, the news broke that New Zealand adventurer Edmund Hillary and Nepali-Indian Sherpa Tenzing Norgay had become the first people to stand atop the world's tallest peak.
Tenzing passed away in 1986, but his legacy lives on through his family—especially his grandson, actor Tenzing Norgay Trainor. "He's such an influential person on my life and so many other people's lives because he really achieved the impossible," Trainor says. "And it wasn't his first try, either—it was his seventh. I like to take his determination and [having] no fear of rejection and put it into what I do as an actor. Those are great qualities to have."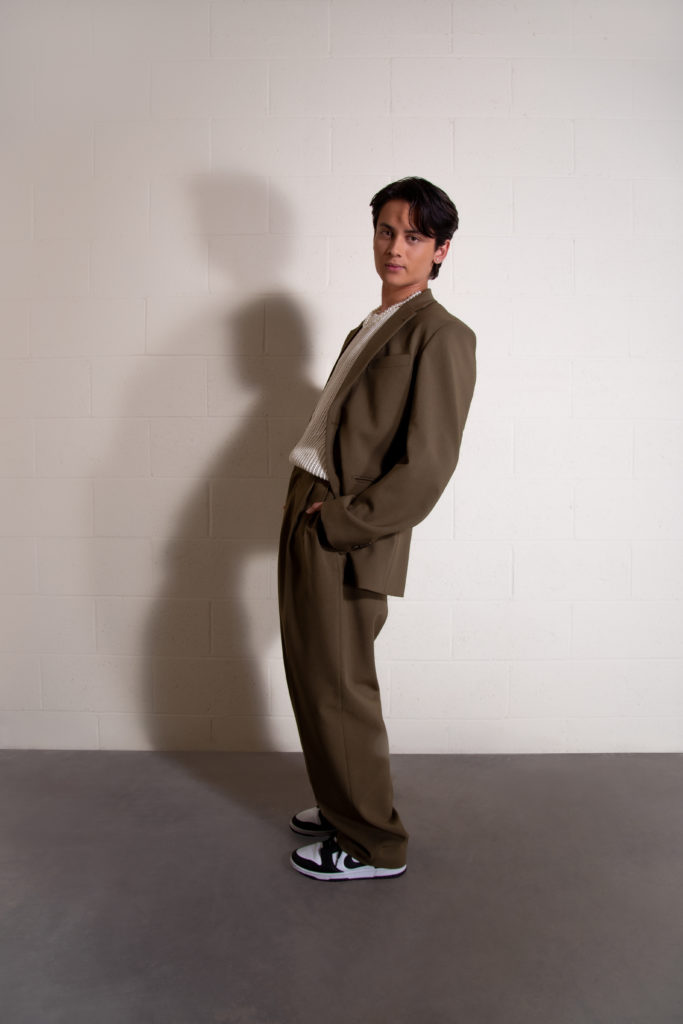 That mindset has carried Trainor through all the highs and lows of an acting career, even to the (animated) slopes of Everest in the 2019 film "Abominable." But long before voicing Jin in the DreamWorks Pictures release, Trainor learned the ropes of show business via theater camp and booking infomercials in Florida, where he spent much of his childhood. He later moved to California and picked up a recurring role in the Disney Channel series "Liv and Maddie" at the age of 10.
Although Trainor has gone through a growth spurt or two since playing Liv and Maddie's kid brother Parker, fans still recognize him from his time on the show. But readers might be surprised to learn that Trainor himself has yet to see much of the series. "I'm proud of the show; I'm proud of all the characters I've played, but I absolutely hate watching myself," he admits with a laugh. "It doesn't matter what it is, or how much I love this certain scene or character, I just can't watch myself. I don't think I watched all of 'Liv and Maddie,' if I'm being honest."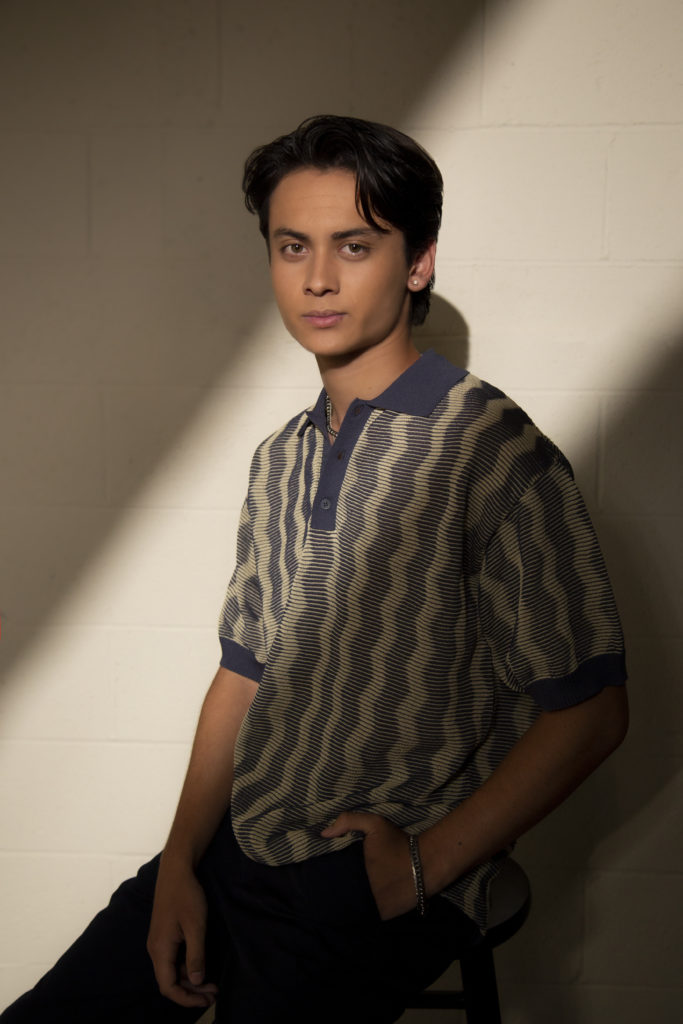 Now 20 years old, Trainor balances acting with pursuing a business marketing degree at California State University, Long Beach. It hasn't always been easy to juggle studying for finals and practicing his lines, but he's not quitting his day job any time soon. He recently appeared in the Netflix original mini-series "Boo, Bitch," which premiered in July of this year and stars Lana Condor as introverted teen spirit Erika Vu, brought back to life after an ill-starred encounter with a flying moose. Aided by her best friend Gia (Zoe Margaret Colletti), Erika sets out to accomplish in death what she couldn't in life—make her mark, and get the guy.
Trainor plays Gavin, a self-described "Afterlifer" and spirit medium able to communicate beyond the grave (when blackout drunk, that is). "I've never done anything like that," Trainor says. "I just embraced it. I've always been a believer of ghosts and spirits, so I was able to pull from that. But really, it was just playing a character and having fun." And have fun he does. Gavin shines throughout the series' eight episodes, remaining charming and sensitive even while chugging radioactive-green liquor.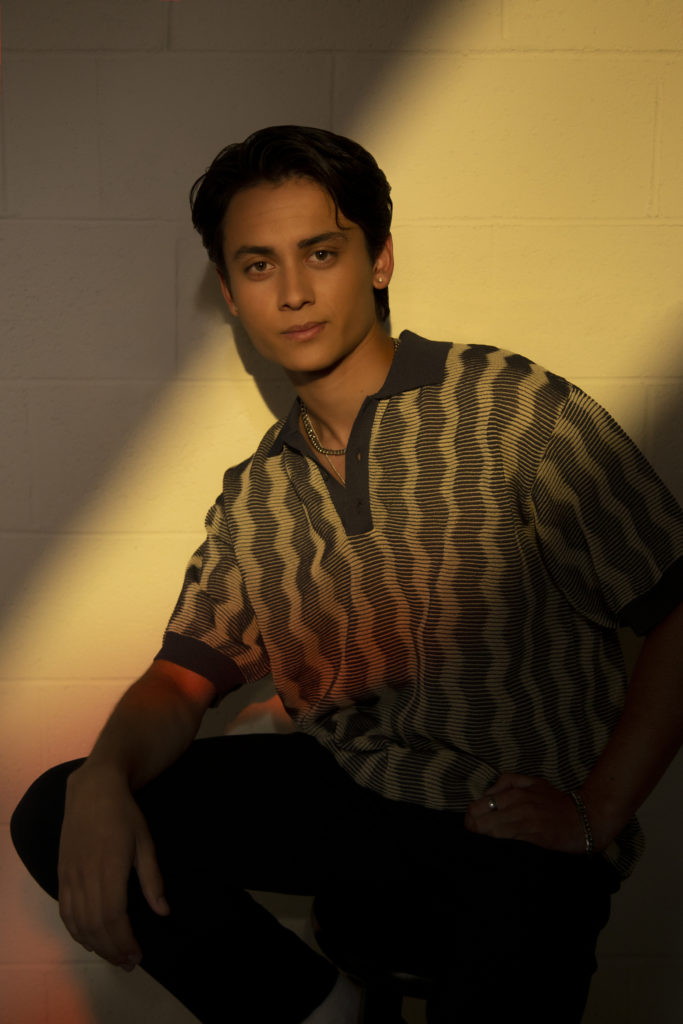 The role also provides a welcome opportunity for Trainor to showcase some dramatic chops within the candy-colored, unabashedly campy world of the Netflix mini-series. Despite the overly long "text-speak" acronyms and high school students with unbelievable budgets (seriously, how do Erika and Gia afford all those bags of ice?), "Boo, Bitch" has an undeniable sense of heart at its center. "This show could influence a lot of young people that are going through the same thing as Erika and Gia, where they're living their lives in the shadows, scared to be themselves in front of other people," Trainor says.
"Boo, Bitch" offers a surprisingly mature outlook on life, death and life-after-death, encouraging audiences to make the most of every day. It's the kind of perspective Trainor—and, we venture to say, Tenzing Norgay, senior—can get behind. "What's the worst that can happen?" Trainor asks. "Sure, someone dies in our show. But you have to take risks, live your life and have fun with the people you enjoy being around."
---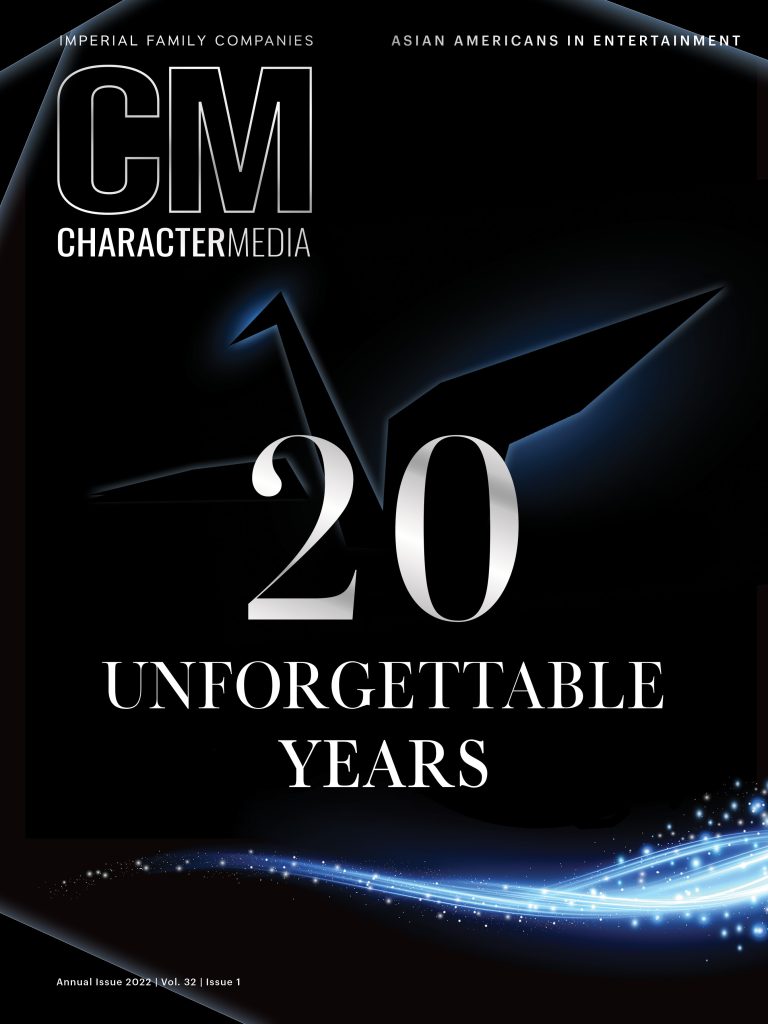 This article appeared in Character Media's Annual 2022 Issue.
Read our full e-magazine here.