Actress Liza Lapira is no stranger to using her platform on social media to highlight the uptick of anti-Asian American hate in the last two years. Now, she's bringing that activism to the screen in the upcoming episode of the CBS drama "The Equalizer."
A reboot of the '80s TV show of the same name, the series stars Queen Latifah as former CIA operative Robyn McCall, who uses her skills to help those who cannot achieve justice on their own. Lapira plays Melody "Mel" Bayani, a former U.S. Air Force sniper who helps McCall on her missions, while Adam Goldberg plays Bayani's husband, hacker Harry Keshegian. The new episode of the second season sees McCall and the crew investigating the murder of a local Chinese bakery-owner who died in a mysterious fire after being harassed online and in-person with anti-Asian sentiments.
This storyline is especially important to Lapira, who worked closely with writer Zoe Robyn to ensure the episode was given the time and care needed for such a heavy topic. Lapira shared via email that the process was extremely collaborative and allowed her to be a major part of the making of the episode.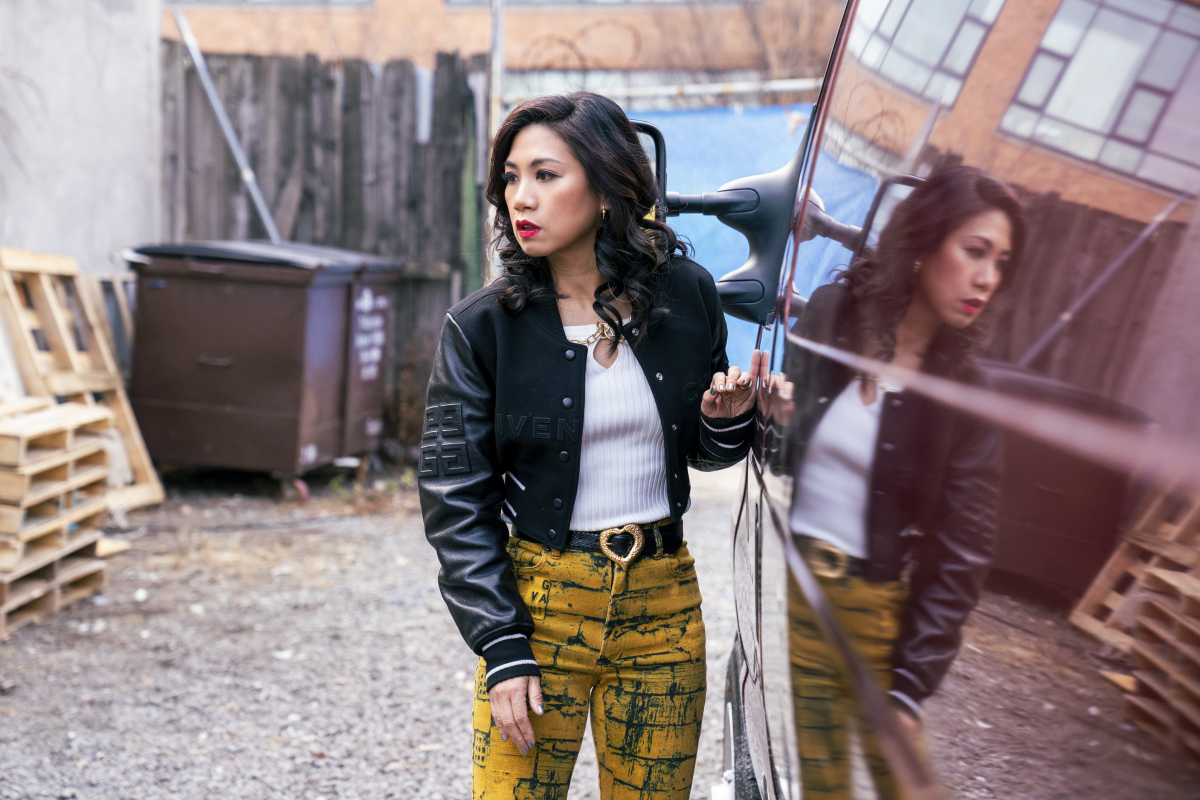 "There were two things that happened that were really exciting for me: One, I was asked about it in advance and given the time, space and choice to participate, [and] Two, I was listened to in a very real way," Lapira said in an email statement. "It wasn't lip service or for appearances. I was invited to a seat at the table, I had agency and Zoe listened. She asked clarifying questions, shared her point of view, then asked more questions. It was a case study in how to actively listen to someone."
Be sure to catch Lapira as Mel in the latest episode of "The Equalizer," which airs tonight on CBS at 8 p.m. ET!