In a Pride-perfect moment, Kataluna Enriquez—who donned a rainbow-sequined gown that she designed herself—made history after being crowned Miss Nevada earlier this week, as she will be the first openly transgender contestant to compete in the Miss USA pageant. Though she wasn't able to compete in pageants that were previously trans-exclusionary until the beginning of 2020, she advocated for transgender rights and continued this mission throughout her pageantry career, with her #BEVISIBLE platform, in which she creates space for more open and vulnerable conversations about different challenges that she and her followers have faced, such as transphobia, trauma and abuse.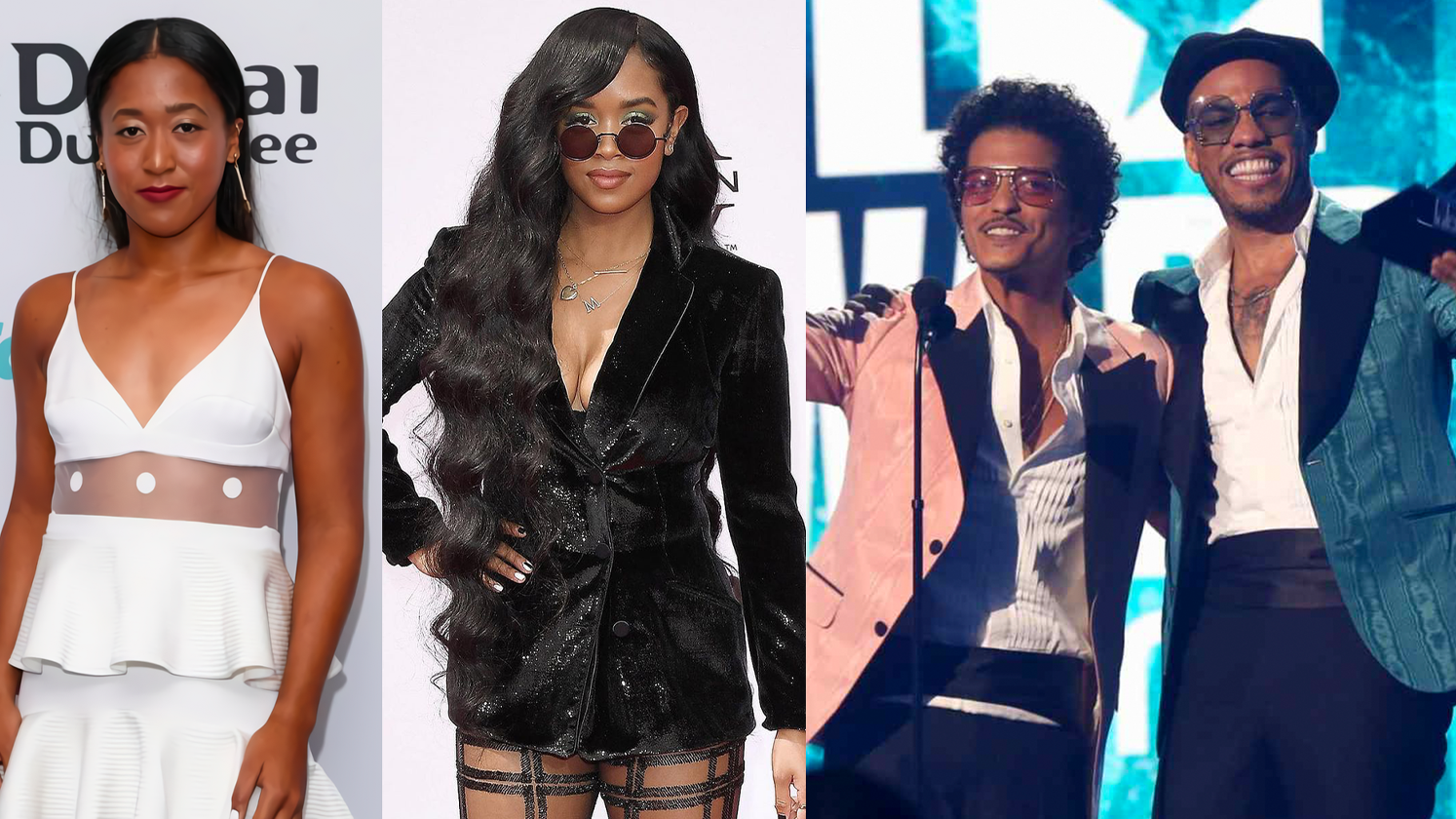 Several mixed-Asian entertainers also won big at the Black Entertainment Awards (BET Awards), including tennis champion Naomi Osaka for Sportswoman of the Year, H.E.R. for Best Female R&B and Pop Artist and Bruno Mars and Anderson .Paak for Best Group as Silk Sonic, with just one song to their name. While Osaka wasn't present at the ceremony, H.E.R. used her acceptance speech as a way to not just thank her team, but uplift her fellow nominees and emphasize Black music and R&B's contributions to music. Bruno Mars and Anderson .Paak took the stage to thank their fans, families and teams as well. 
East West Players, the nation's largest producer of Asian American theatrical works, and the organization's Producing Artistic Director, Snehal Desai, were honored by Los Angeles city leaders for Pride Month. Founded in 1965 by nine Asian artists, East West Players has long been committed to accurately portraying the LGBTQ+ Asian American experience through theater. As of now, they've produced over 200 plays and musicals, including "As We Babble On" (2018), written by Nathan Ramos-Park and Madhuri Shekar's "A Nice Indian Boy" (2014), which was Snehal's first directorial effort at East West Players and told the story of a gay, white man, growing up in Indian culture.
Riz Ahmed started the #MuslimVisibilityChallenge on social media this week, calling upon the film and television industry to improve Muslim representation and visibility in media. The requirements of the challenge are to let go of "terror tropes," portraying Muslims as extremists and/or terrorists and to include at least one Muslim creator on projects, to tell the story from an accurate perspective based in their experiences. The hashtag sparked conversation and is another step in Ahmed's mission to increase Muslim visibility, after partnering with the Pillars Fund, an organization that has conducted studies on Muslim representation in mainstream media, the largest study being the Missing & Maligned: The Reality of Popular Global Movies. The Missing & Maligned was an analysis of Muslim characters across 200 top movies from the U.S., U.K. Australia and New Zealand that revealed the ways that Muslims have been erased and misrepresented on screens, rendering them violent, foreign and inferior to white characters, if shown at all. 
If you're looking for something new to put on your "to-binge" list, Netflix just released a teaser for a new dramedy series, "The Chair," starring Sandra Oh. The beloved "Killing Eve" actor plays Dr. Ji-Yoon Kim, the new Chair of the English Department at a small university, who has to work to meet the high expectations facing her as the first woman of color in her esteemed position. Now, while Oh doesn't say anything in the teaser, the hilarity of the series is guaranteed as we see her proudly put a "FUCKER IN CHARGE" name plate onto her desk. To watch the comedy unfold, be sure to watch August 20, when it premieres on the streamer.
Sesame Street is tackling anti-Asian bullying with their "Proud of Your Eyes" video. The new educational piece features the muppet Wes, one of the show's newest characters, and Alan, a Japanese American store owner, comforting Analyn, who was bullied because of the shape of her eyes. Wes and Alan sing to Analyn, inspiring her to be proud of her facial features, as they "tell the story of [her] family" and "where [she] comes from." "Proud of Your Eyes" is part of a larger initiative by Sesame Street called "Coming Together," which seeks to help children understand and celebrate different races, ethnicities and cultures.
Marvel released the action-packed trailer for the highly-anticipated "Shang-Chi and the Legend of the Ten Rings," starring Simu Liu, Awkwafina, Michelle Yeoh and Tony Leung, to name a few. The new trailer, complete with martial arts, element bending and a look at the ominous "ten rings," shows the ways in which Liu's character confronts his past and struggles with his identity as he's drawn into the sinister Ten Rings organization—a group he thought he left behind. Liu is not only one of the newest stars of Marvel Cinematic Universe's Phase 4, but his casting is historic in itself, as he's the first Asian superhero to lead his own movie. 
Soko Glam co-founder Charlotte Cho recently released her second book, "The Little Book of Jeong." In it, Cho delves into the Korean concept of "jeong" and how it has the potential to transform people's relationships and can help them build deeper bonds with those around them. The book follows Cho's personal and entrepreneurial journeys, as she recounts the launch of her career and the beginnings of Soko Glam. "The Little Book of Jeong," also reveals the ways that Cho applied "jeong" to her life and provides readers with a heart-warming message about pursuing love and fulfillment during times of isolation and disconnection.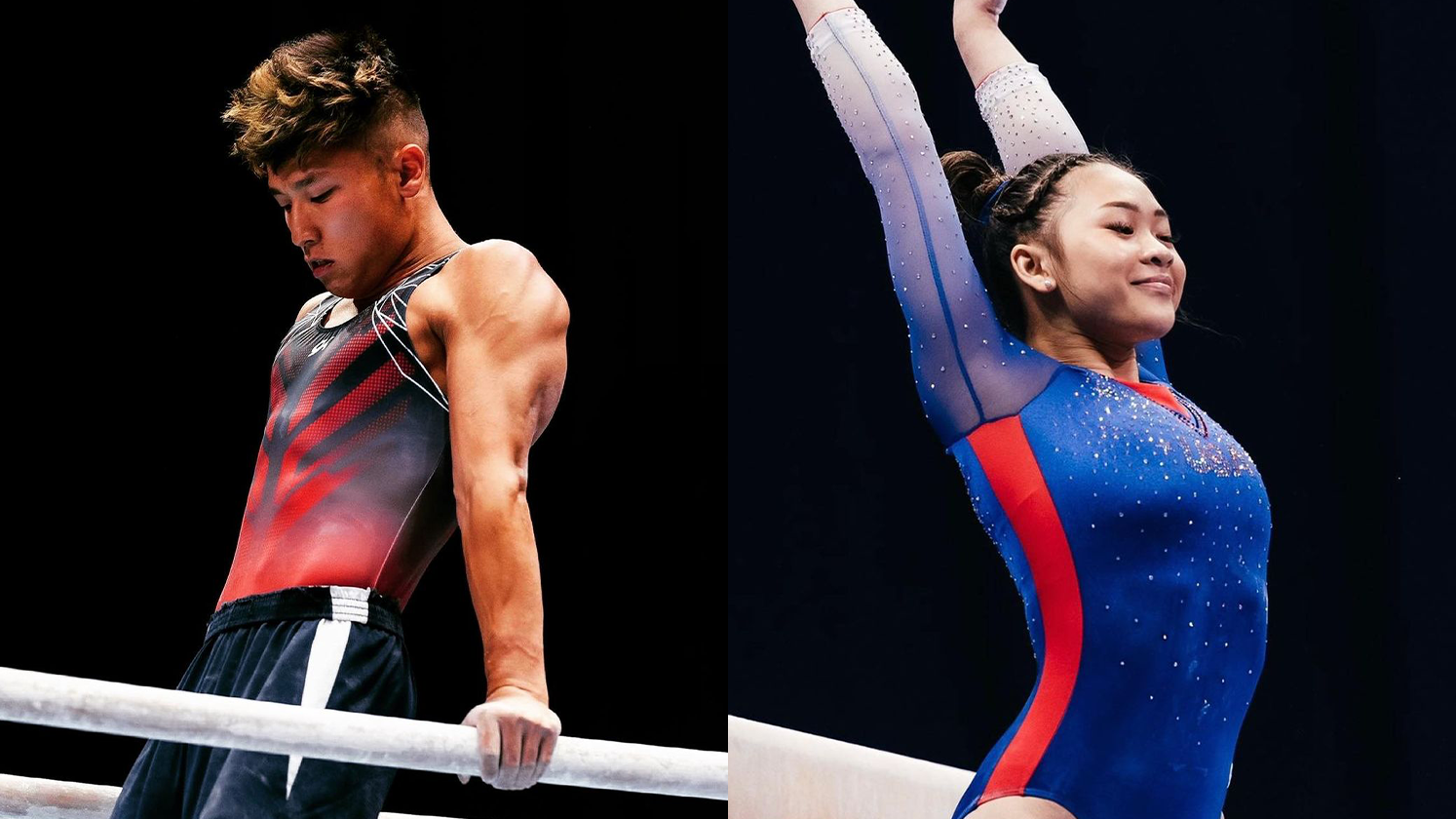 Gymnasts Yul Moldauer and Suni Lee will represent the U.S. at the 2021 Tokyo Olympics, after they both finished second in their respective categories at the U.S. Olympic Trials in St. Louis. As one of the most decorated college gymnasts in the country, Moldauer has hit a big milestone and is fulfilling a lifelong dream. Similarly, with this accomplishment, Lee has become the first Hmong American on an Olympic gymnastics team.
Tune in next week for another roundup of the latest news in AAPI entertainment!
Editor's note: Adapted from our monthly listicles, "The Lookout" is our new weekly series bringing you the latest scoop of what's happening in AAPI entertainment. We're doing the legwork, so you don't have to.