Kumi Yokoyama, a Japanese soccer player for the Washington Spirit, came out as transgender to the public in an interview with former teammate Yuki Nagasato. The 27-year-old said they felt comfortable sharing their gender identity after living in the United States. As of right now, Japan only recognizes gender changes if reproductive organs are removed so Yokoyama intends to use their platform to advocate and raise awareness for the queer and trans community back home.
World-renowned artist David Choe is aiming to break boundaries with his new FX series, "The Choe Show." The show takes place in Choe's childhood home as he interviews special guests like Maya Erskine and Asa Akira, takes them on a shared emotional experience and paints their portrait. "The Choe Show" premiered June 25 on FX but is now available to stream on Hulu.
If you're looking for a good laugh, check out Netflix's newest film, "Good on Paper." The romantic comedy stars Iliza Schlesinger, Margaret Cho and Ryan Hansen and follows the story of how Schlesinger's character, Andrea, meets a guy that seems perfect on paper, but her friend Margot (played by Cho) is adamant that he's not what he appears to be. The film is loosely based on Schlesinger's real-life dating experiences and addresses the messy and hilarious ways people act in relationships.
Maurene Goo's popular young adult novel, "Somewhere Only We Know," is being adapted into a romantic comedy set in the K-pop world. Compared to the 1953 classic, "Roman Holiday," Goo's book follows a K-pop idol and a tabloid photographer as they find adventure and love in Hong Kong. Netflix will be developing the film with "Four Weddings and a Funeral" writer Lana Cho.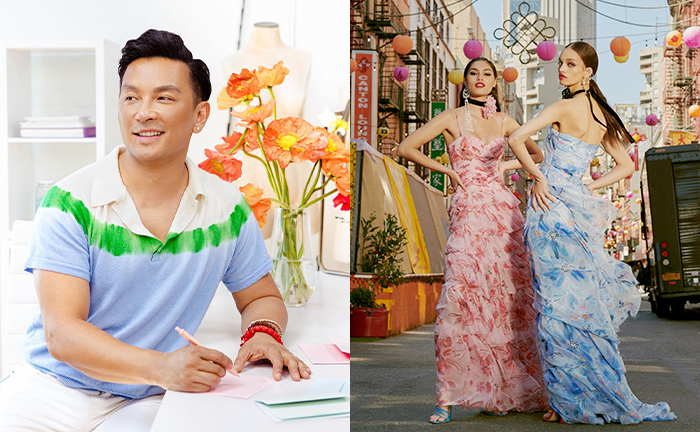 Prabal Gurung continues to be an active voice for change and inclusivity in his work through his latest resort collection. After encountering many passionate young people at protests to "Stop Asian Hate" this year, Gurung shot the collection's lookbook in Chinatown, aiming to bring attention to a neighborhood that is "sometimes forgotten in the context of New York glamour." During the COVID-19 pandemic, Gurung donated 2,000 face masks to health workers in need and launched an initiative to help underserved businesses get back on their feet. Gurung has also been very vocal about representation in the fashion industry in the past, making it a point to cast women of color, immigrants and members of the LGBTQ+ community in his campaigns.
88rising recently partnered with Webtoon and Asian Americans Advancing Justice to launch an exclusive webcomic series, "Illuminated." The series spotlights successful Asian women such as musicians Stephanie Poetri, Wolftyla, and mxmtoon and Olympic figure skater Mirai Nagasu, and gives them a chance to debunk rumors and reclaim their narratives. The stories cover the challenges of being a minority in their respective fields, as well as candid conversations about overcoming Asian stereotypes in their career. The inspiration for this collaboration came from the rise in discrimination, violence and prejudice surrounding Asian Americans during COVID-19.
That's all for now on the Lookout. Tune in again next week for another recap of the biggest headlines in AAPI entertainment news!
Editor's note: Adapted from our monthly listicles, "The Lookout" is our weekly series bringing you the latest scoop of what's happening in AAPI entertainment. We're doing the legwork, so you don't have to.