Editor's note: We'll be bringing you the latest scoop of what's happening in Asian American film, TV, literature and music in our monthly "Lookout" articles. We're doing the legwork, so you don't have to.
Whoa, has that much of the year already passed?
September is upon us, and for some that means heading back to the schoolyard. For others, that means … not much has changed. But don't worry. There are plenty of movies, shows, albums and books to chase away the end-of-summer blues. And that creeping existential feeling of dread when realizing that the holidays and new year will soon be upon us. Just pick up a book or buy a ticket to the movies and try not to think about it too much. Chin up, everyone—there's plenty of cool things to look forward to this month.
Film
9/13 – "Hustlers"
Okay, many studios bill their movies "see ___ actor like you've never seen them before," but this time the studios really aren't kidding. In "Hustlers," prepare to see Contance Wu ("Fresh Off The Boat") like you've never seen her before, as a young stripper caught up in a scheme to finesse Wall Street-types out of their cold, hard cash. The star-studded cast list features names like Jennifer Lopez, Cardi B, Lizzo, Julia Stiles and Keke Palmer. And if that's not enough to entice you, "Hustlers" is actually based off of a real life, stranger-than-fiction story.
9/27 – "Abominable"
In this DreamWorks-animated children's adventure movie, a young teenager named Yi (Chloe Bennet) embarks on a quest to help a yeti find his way back to his family. Aided by her friends Jin (Tenzing Norgay Trainor) and Peng (Albert Tsai), the trio travel to the Himalayas to help their furry friend get back to the tallest point on Earth, where his family apparently resides all while trying to stay ahead of a wealthy man who's hellbent on capturing the yeti. Sounds cute.
TV
9/4 – "Wu-Tang: An American Saga"
Wu-Tang? On an Asian American entertainment list? Best believe it! This exciting new Hulu series was created by Wu-Tang Clan frontman RZA and screenwriter Alex Tse ("Watchmen"). "Wu-Tang: An American Saga" follows the origin story of the now-infamous, 12-man rap group. Although the series is billed as a "fictionalized" account of the rise of the Wu-Tang Clan, consulting producers of the show include Ghostface Killah, GZA, Masta Killa, Inspectah Deck as well as the estate of Ol' Dirty Bastard.
9/13 – "The Chef Show"
Do you like food? What about celebrities? Then how about combining both? Although "The Chef Show" premiered just months ago in June, the second volume of the series is hitting Netflix this month. "The Chef Show" features celebrity chef, Roy Choi and Jon Favreau hitting up posh L.A. eateries and tramping around the lush Bay Area countryside. Shots of tasty dishes and playful banter included.
9/16 – "A Little Late With Lilly Singh"
Fans of Singh's Superwoman YouTube channels are in for a treat—the Indian Canadian author, comedian and influencer's long-awaited talk show is debuting on NBC this month, making her the first openly bisexual, person of color to host a late night talk show… ever.
9/26 – "Sunnyside"
"Sunnyside" is one of the many sitcoms NBC has slated to premiere this fall. The show follows a former New York City councilman who finds his calling in helping out recent immigrants who are searching for the American dream. The series features none other than the hilarious Joel Kim Booster as series regular Jim Hao, a spoiled, crazy rich Asian seeking U.S. citizenship.
Music
9/13 – "The Gereg" by The Hu
Y'all, we are talking Mongolian heavy metal here. Horsehead fiddles, mouth harps and throat singing. The works. Chances are you've probably already seen one of The Hu's music videos on the interwebs. Before even releasing their debut album, their singles "Wolf Totem" and "Yuve Yuve Yu" have already accumulated over 139 million views on YouTube. But on Sept. 13, you can listen to their full album. Needless to say, it's a banger.
9/13 – "Adult Baby" by Kazu
Kazu Makino is one-third of the indie-famous band Blonde Redhead. But now this quirky songstress is striking out on her own and releasing her debut solo album. She's titled it "Adult Baby," not because she's a pervert or anything like that, but because she's simply trying to convey the feeling of being grown, but not quite grown-up. By the end of this album, "Adult Baby" will have you wanting to embrace your inner child and throw off your clothes and run naked and free into the Italian countryside. Promise.
Books
9/3 – Permanent Record by Mary H.K. Choi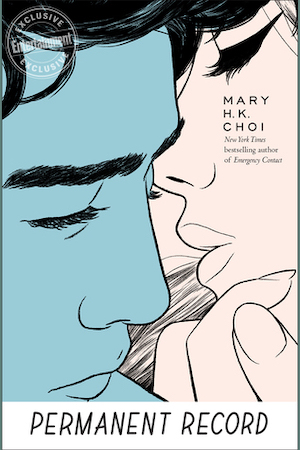 This is not Choi's first time around the literary block. In fact, her first novel, "Emergency Contact" made "The New York Times" Best Seller list. Now, she's back with her sophomore novel, which follows the romance of Pablo, a half-Korean, half-Pakistani college dropout working in a 24-hour deli, and Leanna Smart, a former child actor turned popstar. Not that you should judge a book by its cover, but doesn't that beautiful cover art just scream for attention?
9/10 – Frankly in Love by David Yoon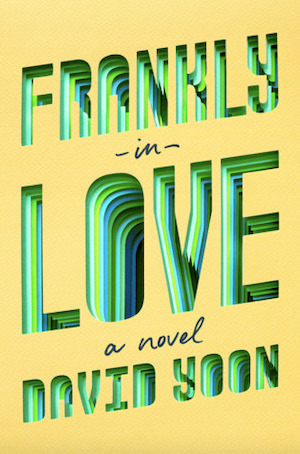 If that last name is ringing some bells for you, it's because he's married to Nicola Yoon, author of "The Sun Is Also a Star." Yoon's debut novel features a common young adult plotline: Boy falls in love with girl. Boy's parents disapprove. Boy cooks up scheme with his female best friend to secretly date said girl. But all is not what it seems. What happens when issues of race and generational gaps collide in the field of teen romance? A darn good story.
9/10 – The Magnolia Sword: A Ballad of Mulan by Sherry Thomas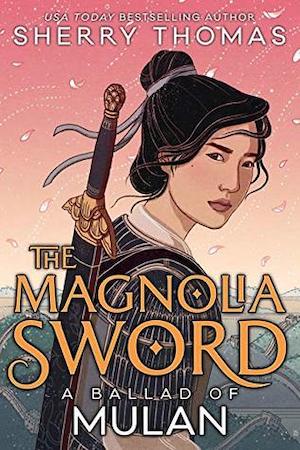 For "Mulan" fans, this novel is a must. Inspired by wuxia martial arts and classic Chinese ballads, "The Magnolia Sword: A Ballad of Mulan" retells the story of the bad@ss heroine in all of her glory. This should keep us busy while we wait for the live-action to hit theaters in March 2020.