Editor's note: Adapted from our monthly listicles, "The Lookout" is our new weekly series bringing you the latest scoop of what's happening in AAPI entertainment. We're doing the legwork, so you don't have to.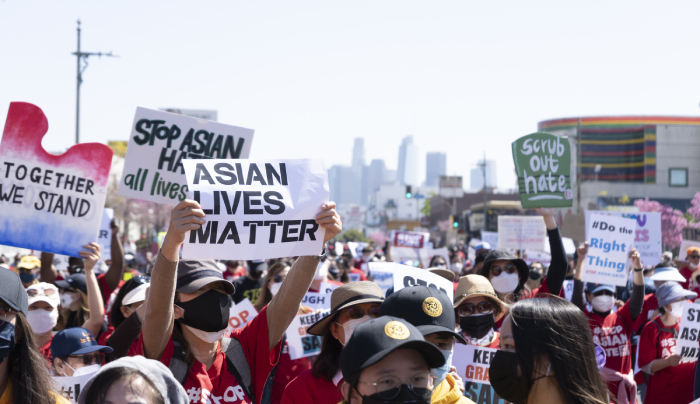 The United States Senate overwhelmingly passed an Anti-Asian hate crimes bill to address the surge of attacks directed at Asian Americans during the COVID-19 pandemic. This is a win for the AAPI community, as many Asian American entertainers have been pushing for a bill and other measures as violence and discrimination continue to rise.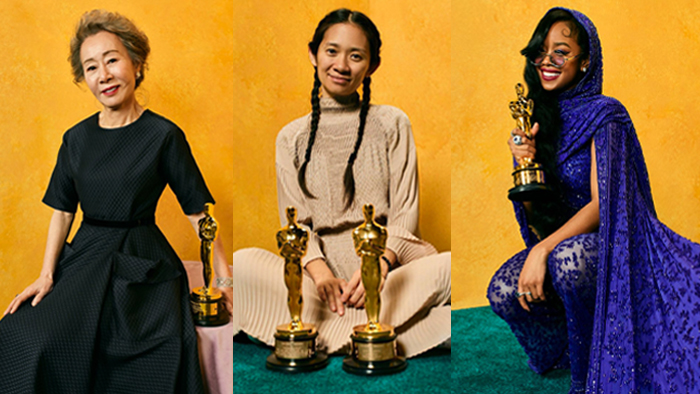 Asian females made history at the 93rd annual Oscar's last Sunday, both in film and music. Chloé Zhao became the first woman of color and first Asian woman to win Best Director for her film "Nomadland." Actress Yuh-Jung Youn also became the first Korean to win Best Supporting Actress for her role in Lee Isaac Chung's "Minari." In addition, R&B musician H.E.R. became the first Filipina American to win Best Original Song. Her song, "Fight for You" was featured in the film "Judas and the Black Messiah" and her Oscars win comes after her Grammy win for her song "I Can't Breathe" earlier this year.
For the rest of APAHM, HBO Max will be launching its spotlight page, "See Us: AAPI and Our Global Community." The streaming service will offer hours of curated programming consisting of films and series that feature stories from AAPI perspectives, including "Crazy Rich Asians," "Warrior," the recently released "Mortal Kombat" and more.
According to Billboard, Olivia Rodrigo is the first artist to have their first two singles debut within the top 5 of the Streaming Songs chart. The Filipina singer-songwriter also announced the release of her debut album "Sour" coming May 21.
Olympic medalists Maia and Alex Shibutani released their second book, "The Mystery of Manhattan." This fun-filled adventure book is the second installment to their "Kudo Kids" series and follows siblings Mika and Andy on their first time traveling to New York City.
Another book to look forward to is "Rise: A Pop History of Asian America from the Nineties to Now." Asian American trailblazers Jeff Yang, Phil Yu and Philip Wang announced this book collaboration, which will highlight the many stories, achievements and contributions that Asian Americans have made in the last 30 years. It will be available for pre-order on Nov. 30.
The Asian community's favorite drink topping is currently undergoing a shortage. This is because most boba, commonly imported from overseas countries like Taiwan and Thailand, is seeing a diminishing supply due to lags in cargo imports. In an Instagram post, Boba Guys said it "could take months for the boba tea supply to get back on track, and shops "will run out in the next few weeks."
Tune in next week for another roundup of the latest news in AAPI entertainment.