You know what they say—new year, new movies, shows, albums and books. That is what they say, right?
Anyway, we're welcoming 2020 right, with a slew of AAPI projects from your favorite creators. In addition to the upcoming on-screen developments, there's also plenty of new literature in store for you bookworms. Get cozy—there's no shortage of entertainment to while away the next few months, before the days start getting longer and warmer again.
Film
1/ 2 – "The Grudge"
Ah, an American classic—yet another remake of the original Japanese "Grudge" film. This one stars John Cho ("Searching"), so at least you'll see a familiar face in that terrifying shower scene.
1/10 – "Underwater"
Starring Kristen Stewart ("Charlie's Angels") and "Game of Thrones" actress Jessica Henwick, "Underwater" definitely isn't for the claustrophobic. The movie follows a small handful of deep sea researchers who have to escape their oceanbed laboratory after being attacked by an unseen force.
1/17 – "Bad Boys for Life"
Over 15 years since "Bad Boys II" was released, the third and final film in the "Bad Boys" series sees Marcus Burnett (Martin Lawrence) and Mike Lowery (Will Smith) reunite to take on Eastern European thugs. "The Sun Is Also a Star"'s Charles Melton appears in a yet unnamed role.
11/24 – "The Gentlemen"
Henry Golding ("Last Christmas") plays a different type of crazy rich Asian in this action flick. Starring Matthew McConaughey ("Dallas Buyers Club") and Charlie Hunnam ("Sons of Anarchy"), "The Gentlemen" follows the collision of two crime lords and their respective empires.
TV
1/1 – "Doctor Who" Season 12
Jodie Whittaker's ("Broadchurch") time-traveling Doctor returns on New Year's day for the series' twelfth season. Bradley Walsh ("Coronation Street"), Tosin Cole ("Hollyoaks") and Mandip Gill ("Love, Lies and Records") are also back as her three companions.
1/15 – "Good Trouble" Season 2B
After a memorable holiday special, Freeform's hit series returns for the second half of season two, and it looks like tensions are escalating at the Coterie.
1/17 – "Little America"
Inspired by true stories from "Epic Magazine," this Apple+ show explores the lives of immigrants to America, focusing on a new plot every episode. Kumail Nanjiani ("Stuber") and Alan Yang ("Parks and Recreation") executive produce the series.
1/19 – "Avenue 5"
Hugh Laurie ("House"), Suzy Nakamura ("Dr. Ken") and Himesh Patel ("Yesterday") star in this sci-fi comedy series, about an interplanetary luxury cruise gone wrong.
1/21 – "DC's Legends of Tomorrow" Season 5
Back for a 15-episode fifth season, "DC's Legends of Tomorrow" will include a special crossover episode, "Crisis on Infinite Earths," before the season premiere.
1/22 – "Awkwafina is Nora from Queens"
This eagerly awaited Comedy Central series is based on actress and rapper Awkwafina's ("The Farewell") real experiences growing up in New York. The star-studded cast includes "Saturday Night Live" comedian Bowen Yang as Nora's more successful cousin, B.D. Wong ("Law & Order: SVU") as her father and Lori Tan Chinn ("Orange Is the New Black") as her potty-mouthed grandmother.
1/28 – "Miracle Workers: Dark Ages"
Daniel Radcliffe ("Harry Potter and the Deathly Hallows: Part II"), Steve Buscemi ("Fargo"), Karan Soni ("Always Be My Maybe") and Geraldine Viswanathan ("Blockers") are back, in a new medieval storyline.
Music
1/7 – "Face Me" by VERIVERY
A year after the Korean boy band first debuted, they're returning with their third EP, "Face Me." Be sure to "Lay Back" and give the mini-album a listen this month.
1/10 – "X" by Amber Liu
Former f(x) member Liu is finally debuting her long-awaited first EP after signing with L.A.-based Steel Wool Entertainment. She's also embarking on a major U.S. tour of the same name, accompanied by Meg and Dia Frampton and Justin Park.
Books
1/7 – "The Magical Language of Others" by E.J. Koh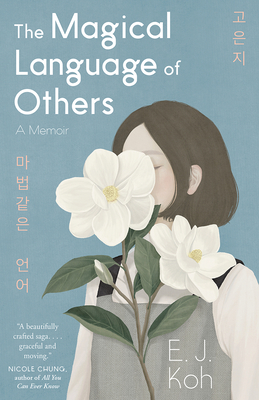 Best known for her poetry, Koh is giving the world a look at her non-fiction voice in her first memoir, written in letters between mothers and daughters. Koh opens discussions on forgiveness and love, and on how language can bridge vast physical and emotional distances.
1/7 – "Loveboat, Taipei" by Abigail Hing Wen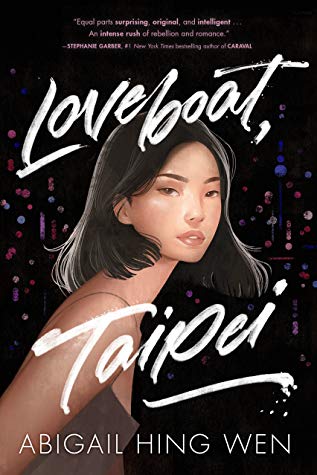 If you love young adult romance, then Wen's debut novel is your perfect pre-Valentine's Day read. Imagine "Crazy Rich Asians," but set in your angsty teen years.
1/7 – "This Light Between Us" by Andrew Fukuda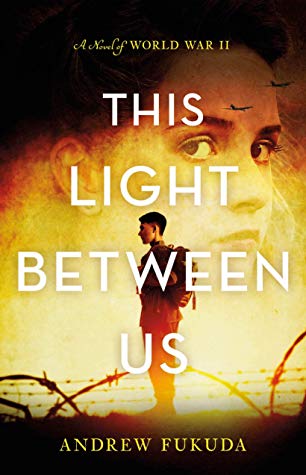 This World War II novel from Y.A. author Fukuda centers on an unlikely pair of pen pals, a young Japanese American boy and a French Jewish girl, as their worlds are impacted by encroaching conflict.
1/14 – "Stories of the Sahara" by Sanmao (trans. Mike Fu)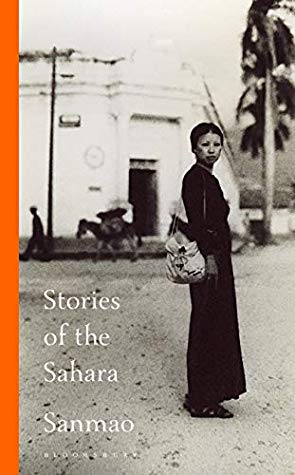 Chinese explorer Sanmao, aka Chen Ping, first began traveling outside of her native Taiwan in the late 1960s, eventually moving with her husband to the Spanish Sahara desert. Her recollections of her time in north Africa have long been enjoyed in Taiwan and China, but almost 30 years after the author's death in 1991, they'll be available in English for the first time.
1/14 – "Little Gods" by Meng Jin
Chinese American author Jin's debut novel begins on the night of the Tiananmen Square massacre, spanning decades forward and backward in time as a teenage daughter grapples with the understanding of her complicated mother.
1/21 – "The Majesties" by Tiffany Tsao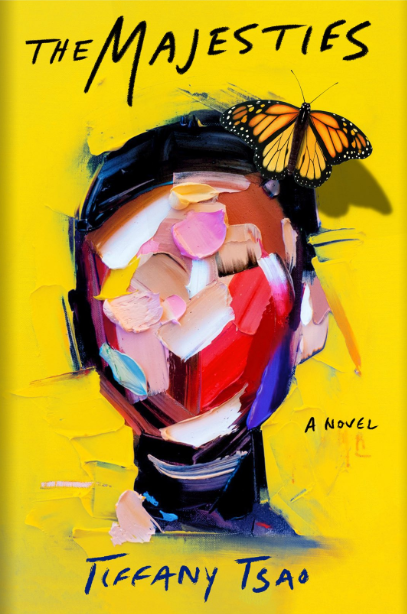 In this thriller novel, a woman in a coma struggles to both regain consciousness and come to terms with her sister's fatal poisoning of their wealthy, Chinese Indonesian family.
1/28 – "Run Me to Earth" by Paul Yoon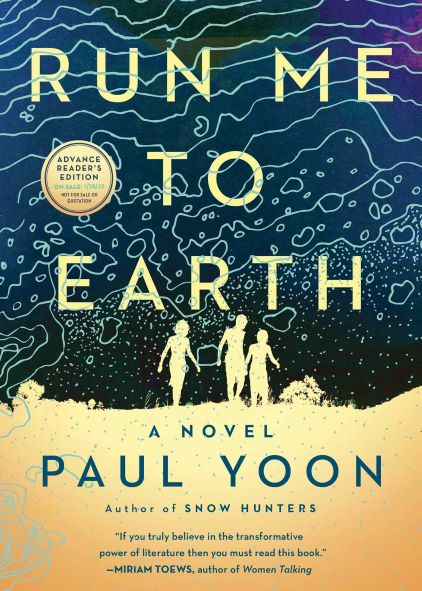 Yoon takes readers more than 50 years back in time to war-torn Laos in "Run Me to Earth," which follows three orphaned children who cling to survival by any means necessary.
1/28 – "Interior Chinatown" by Charles Yu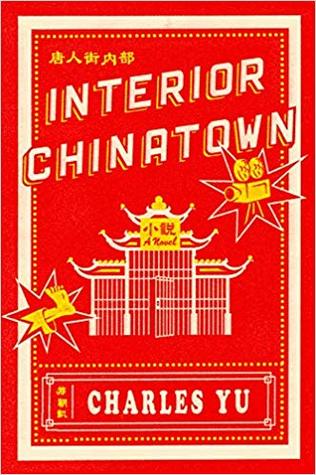 Award-winning author Yu explores prevailing stereotypes of Hollywood and Asian Americans in this comedic, but moving novel about a man who aspires to play the Kung Fu Guy instead of yet another Generic Asian Man.
1/28 – "Almost American Girl" by Robin Ha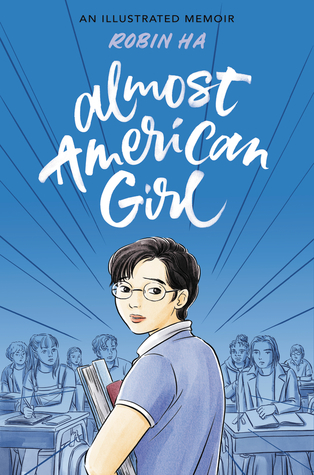 This illustrated memoir recalls Ha's childhood as she tries to assimilate to life in Huntsville, Alabama after her mother's sudden marriage to an American man.