Editor's note: Adapted from our monthly listicles, "The Lookout" is our new weekly series bringing you the latest scoop of what's happening in AAPI entertainment. We're doing the legwork, so you don't have to.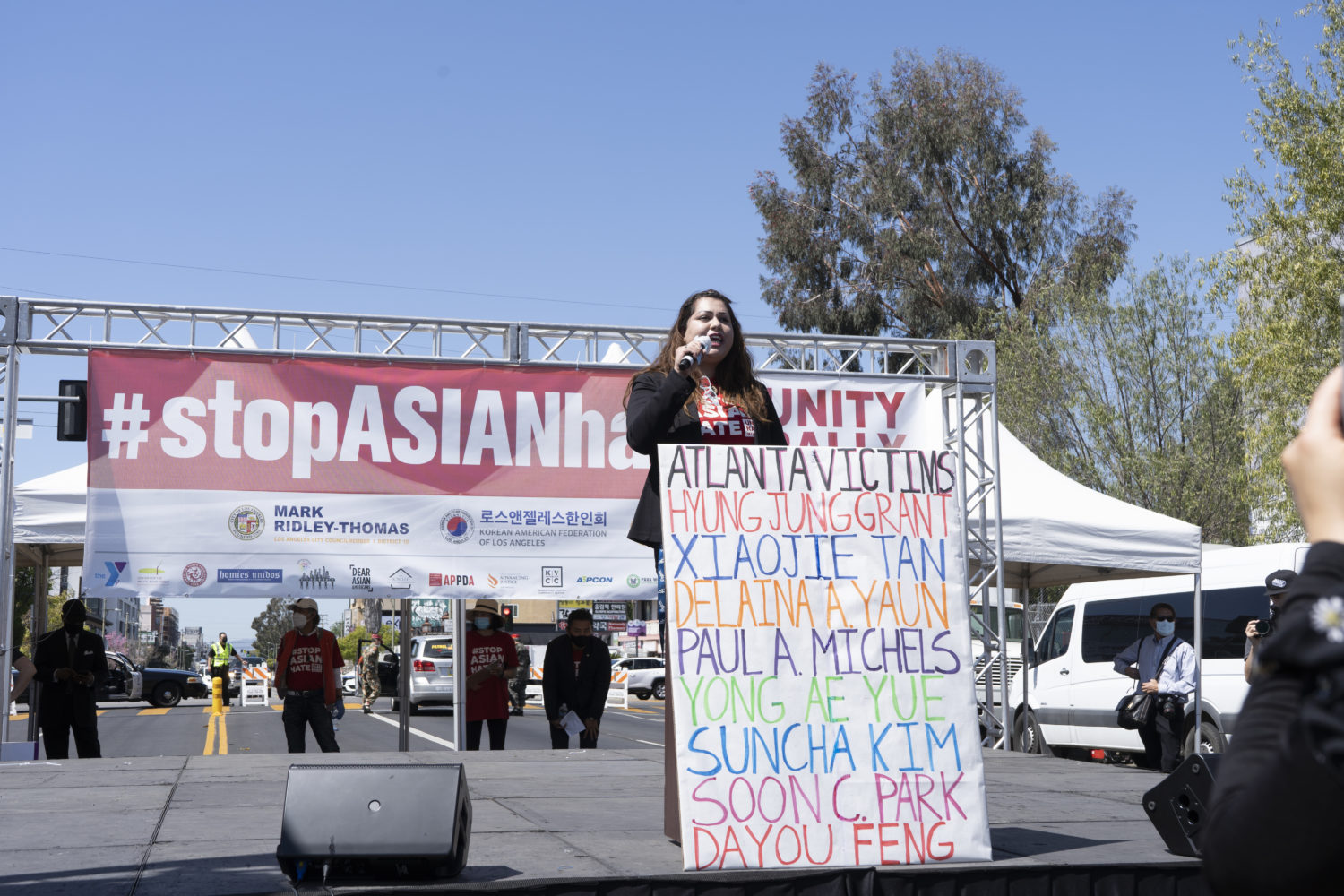 Hate crime charges and the death penalty are being sought against the suspect in the March Atlanta spa killings. Robert Aaron Long, accused of killing eight people, six of Asian descent, was indicted Tuesday on murder, domestic terror and hate crime charges. The District Attorney, in this case, says she expects to seek the death penalty.
British Indian actor Dev Patel is the star of A24's newest film. "The Green Knight," tells the story of King Arthur's nephew, played by Patel, and his journey to confront a giant named the Green Knight. The medieval fantasy film is due to release July 30 in theaters.
Based on a well-known Chinese fable, "Wish Dragon" stars Jimmy Wong as Din, an ordinary man who comes across a dragon, voiced by John Cho, that grants him three wishes. The all-Asian voice cast includes Constance Wu, Jimmy O. Yang, Natasha Liu Bordizzo and more. Sony Pictures Animation released "Wish Dragon" in China earlier this year, but Netflix will premiere it on its own platform June 11.
This past Thursday, Chinese American rapper MC Jin and Haitian rapper Wyclef Jean released a music video for their new song "Stop the Hatred," an anthem that encapsulates the Black and AAPI solidarity. Directed by Vietnamese American Bao Nguyen, the video was filmed in the heart of New York City's Chinatown, which has been the epicenter for much of the anti-Asian hate crimes.
In celebration of Asian Pacific American Heritage Month, Netflix launched a campaign to spotlight their roster of AAPI talent and stories. The campaign enlists Netflix stars Daniel Dae Kim, Lana Condor, Tan France and many more to relay the powerful message that Asians and Asian Americans are not to be ignored.
If you don't know artist Demie Cao yet, you will soon. Her newest single, "Circles," featuring Justin Park was released on May 14. Cao is an L.A.-based rapper who has been featured in many Spotify New Music Friday lists in different countries.
Asian women-owned beverage brand, Droplet, released a statement claiming that PepsiCo was bullying them after the beverage giant launched a similar product, SoulBoost. This comes after PepsiCo requested Droplet change its name from its original, Dewdrop, due to similarities with Mountain Dew. Droplet hopes that sharing this story can inspire others to support small, AAPI-owned businesses.
Eva Chen, director of fashion at Instagram and former editor-in-chief of Lucky Magazine, is also a children's book author. She recently announced her newest book, "I Am Golden," a story that teaches Asian American children about self-love and validation, set to come out next January.
Tune in next week for another roundup of the latest news in AAPI entertainment!