Editor's note: Adapted from our monthly listicles, "The Lookout" is our new weekly series bringing you the latest scoop of what's happening in AAPI entertainment. We're doing the legwork, so you don't have to.
On May 1, car enthusiasts and hundreds of supporters showed up for a rally to raise awareness for the "Stop Asian Hate" campaign in Los Angeles. The event was organized by multiple AAPI groups, including actors Daniel Wu and Sung Kang's organization, We Are Student Drivers.
Fans went wild over the teaser trailer for "Shang Chi and the Legend of the Ten Rings" last month, but this week, we got a first look at Oscar winner Chloé Zhao's upcoming Marvel film, "Eternals." The film features an all-star cast, including Kumail Nanjiani as Kingo, Gemma Chan as Sersi and Don Lee as Gilgamesh. "Eternals" will be released on November 5.
Amy Tan, author of the iconic novel, "The Joy Luck Club," gave the public an intimate look at her life through her new PBS documentary. The project, titled "Amy Tan: Unintended Memoir," aired on May 3 and shed light on her family, career and opinions on anti-Asian racism. "The Joy Luck Club" is one of the first books by a Chinese American author to achieve mainstream success.
Rappers jason chu and Alan Z are set to release "Face Value," a hip-hop album highlighting Asian American history on May 14. The album will showcase a diverse team of Asian artists and creatives including Ronny Chieng, Ruby Ibarra, AJ Rafael and Humble The Poet. The first single, "Model Minority," includes features from Dante Basco and Neela.
Bella Poarch, a Filipina American social media personality best known for her viral TikTok videos, is releasing her first single on May 14. Poarch rose to digital fame only eight months after joining TikTok, accumulating more than 40 million followers. Poarch has previously collaborated with Tyga and James Charles for TikToks, but has also hinted that there may be some other surprise celebrity guests in her music video.
L.A. streetwear brand, UPRISERS, has launched an exclusive collection, "The Roots," with COMPLEX. The collection aims to inspire others to honor their family heritage. Most recently UPRISERS worked with Hate Is A Virus to combat rising hate and violence against the AAPI community. The presale collection through COMPLEX will be fulfilled by May 15.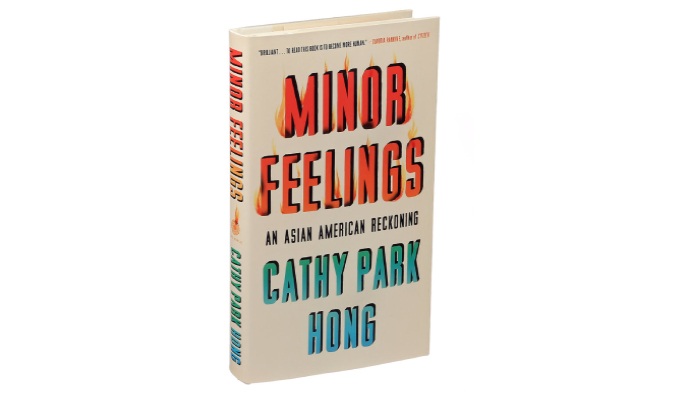 Cathy Park Hong's New York Times bestselling book, "Minor Feelings: An Asian American Reckoning," is being turned into a television series by A24 and Greta Lee. The essay collection is part memoir, part history book and part cultural criticism about Hong's identity as an Asian American woman. Lee will star, write and executive produce the adaptation.
Tune in next week for another roundup of the latest news in AAPI entertainment!