The clock strikes 12, intense mouse clicking commences, nervous keyboard clattering starts to echo and palms slowly start to sweat. The monitor blinks and a message appears: "You are now in line for the Coachella Weekend 1 advance sale." But little did excited buyers know at the time that their springtime in a desert oasis would soon be postponed into the distant future.
For those who (somehow) might not know, the annual Coachella Valley Music and Arts Festival takes place over the course of two three-day April weekends in Indio, California. The festivities, organized by concert promoter Goldenvoice, are a multicolored sorbet of EDM, rock, hip-hop, sculpture and countless other artistic genres that attracts upwards of 99,000 guests from around the world. Celebrities, art aficionados, YouTube stars and all kinds of music lovers eagerly anticipate this event every year.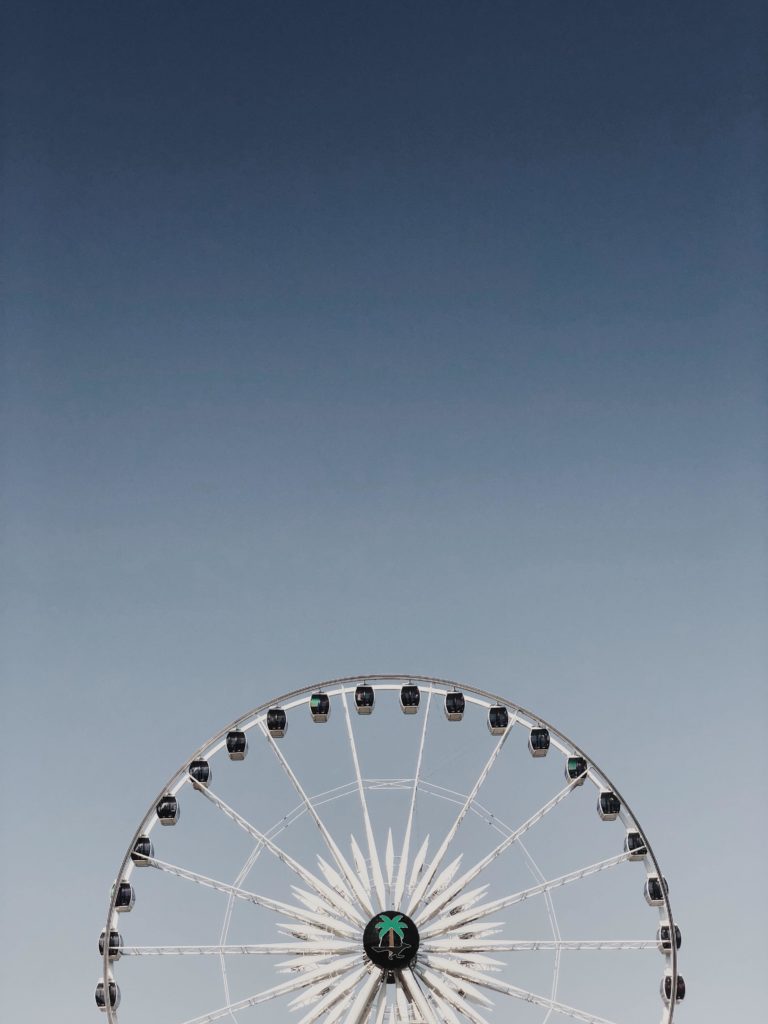 For 2020, Coachella's musical lineup was stacked with notable artists of Asian descent who were sure to spice up the festival's already fire performances. There were bound to be some sugar highs from J-pop acts Kyary Pamyu Pamyu and the virtual Hatsune Miku. From the Philippines by way of London came beabadoobee, also known as Filipino British singer-songwriter Bea Kristi. Female DJs and producers of the Korean diaspora were also set to turn out in full force: Peggy Gou, TOKiMONSTA and Yaeji. And even Mongolia was going to represent, with hard rockers the HU.
Most notably, artists from label 88rising, which reps an annual Los Angeles music fest of its own and is home to some of today's biggest Asian American musicians, were set to take over Coachella stages this April. In addition to catching individual sets from Rich Brian, Joji and Niki, fans were going to be treated to a special group performance called "88rising's Double Happiness." Not only was this the label's first appearance at Coachella, Niki and Rich Brian were poised to make history as the festival's first Indonesian artists.
Epik High, a South Korean alternative hiphop group who performed in Indio in 2016, was ready to return for another dope performance. In 2019 they released an EP titled "Sleepless in ____" and this year were ready to kick off their Sleepless tour, which has now been pushed back. Epik High member Tablo informed fans about the cancellation of their in-between-Coachella-weekends show at West Hollywood's Roxy Theatre via a Twitter post, saying, "I know how difficult it was to get tickets, but your safety is of the utmost importance to us."
But Epik High wasn't the only K-pop group affected by the postponement. The long-awaited comeback of boy-band BIGBANG was to kick off at Coachella, and they even landed an enviable second-line spot on the festival's iconic poster. The group went on a hiatus in 2018 so its members could carry out their required military service in South Korea. But with the return of G-Dragon, TOP, Taeyang and Daesung, fans were eager to see these OG legends bring an ultra throwback to the early 2000s.
Everything seemed to have fallen into place for the Asian community to make a splash at Coachella. But the exponential spread of COVID-19 has temporarily put all that on pause. On March 10, Goldenvoice announced their decision to postpone the event to the weekends of Oct. 9 and Oct. 16. "At the direction of the County of Riverside and local health authorities, we must sadly confirm the rescheduling of Coachella … due to COVID-19 concerns," the company said in a press statement, which has since been widely shared on socials.
Many ticket holders quickly sold their passes, but buyers were cautioned not to purchase them, as only original passholders would be able to get a refund or valid tickets for the new dates. Although some fans were distraught over the upheaval, many were quick to point out the bright sides of the new dates, including saving money for a few more months, and the cooler weather.
As music venues across the country started to cancel and postpone their events, the "new normal" that Americans had yet to face was starting to settle in. Although not all artists have confirmed their performances for the new Coachella dates, many musicians quickly reached out to their fans via social media to shed positivity on the situation. Indie artist Jai Wolf, who was slated to perform on the original schedule, confirmed that he would still see his fans in October. "If anything changes, we'll let you know," he tweeted. "In the meantime, please wash your hands!"
The reassurance from artists brings hope to all fans. But as the majority of Americans shelter in place, the possibility of a return to life as we knew it seems far off. Goldenvoice echoed a saying that puts it best when navigating through these difficult times: "We're all in this together."
---
This article appeared in "Character Media"'s April/May 2020 issue. Check out our current e-magazine here.