William Gao is a truly cool theatre kid, an epithet not to be taken lightly. This isn't some teenager leading a high school production, bursting a blood vessel trying to capture the emotional complexity of a role. Instead, the 19-year-old British actor adapts to any and all settings with ease, whether on stage as an actor and musician, or in front of a camera.
Sitting on his couch, a guitar neck poking into the corner of his Zoom frame, the "Heartstopper" star recounts his journey to the small screen. He's been in the game a long time, just not always on TV. "I did summer camps in acting, then I joined Trinity Boys Choir, doing opera and different types of performance," Gao says. "That's where I really became addicted to the world of acting."
From there, he moved on to London's National Youth Theatre, appearing in company originals like "I Don't Care" by Adeola Yemitan and "GONE TOO FAR!" by Bola Agbaje. After three years with the troupe, an open casting call took the reins and led Gao to the on-screen role of Tao Xu in "Heartstopper." Based on the graphic novel of the same name, the Netflix series is a coming-of-age romantic dramedy helmed by author-turned-showrunner Alice Oseman. The show, which premiered in April of this year, explores the troubles of high school, relationships and self-realization, centered on LGBTQ+-identified characters. The first season focuses heavily on the budding romance between Nick Nelson and Charlie Spring, Xu's best friend. Meanwhile, the film-obsessed, "brutally honest" (as per Gao) and relationship-averse Xu spends his eight-episode arc paranoid about abandonment and Nelson's intentions for his BFF, while realizing a crush of his own.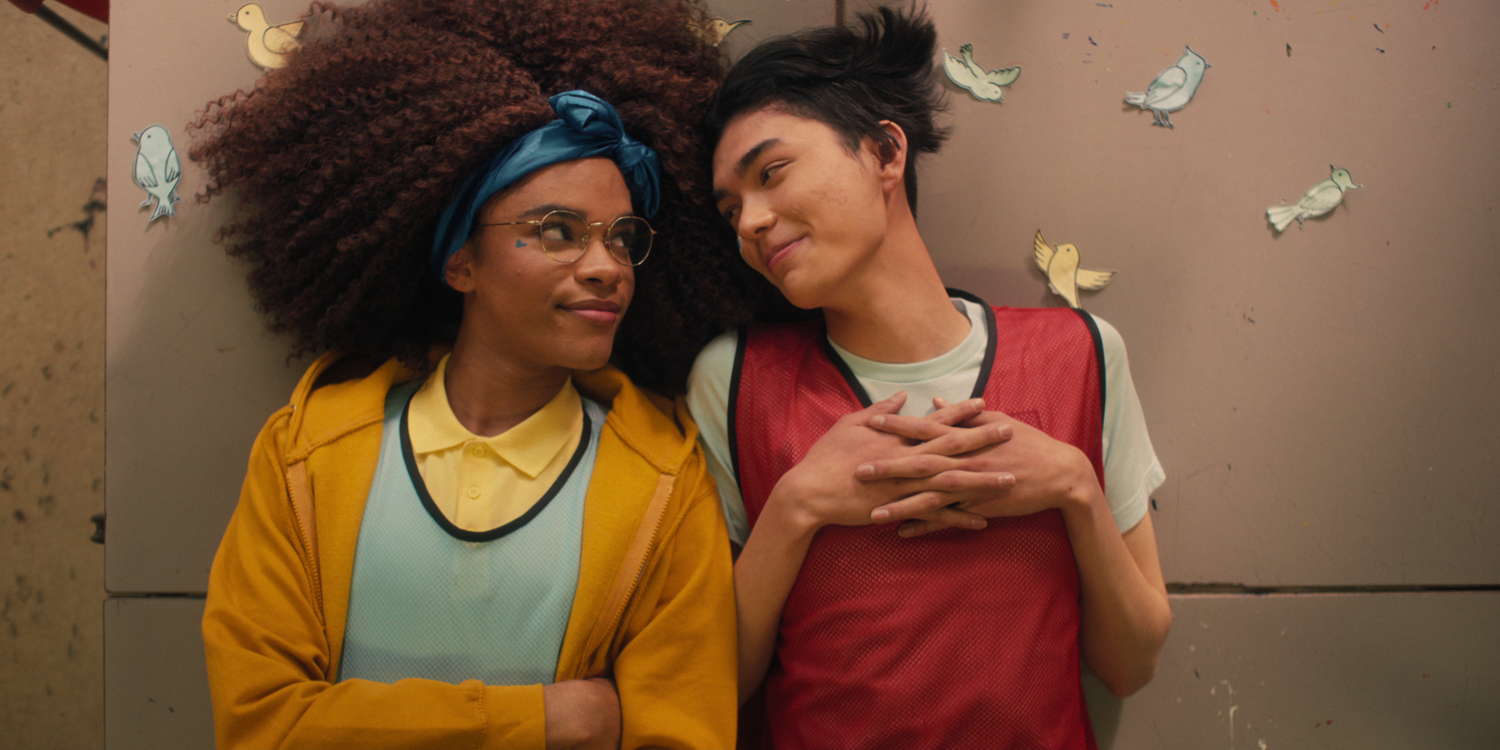 Gao delights as Xu, bringing all the audacity (and then some) that one would expect of a 15-year-old whose hairstyle of choice is a flared bob accentuated by various beanies. Although it might be hard to tell when watching Gao's seemingly effortless performance on the series, he still dealt with an adjustment going from stage to screen. "There is a difference in the way you attack it," Gao says. "Everything was dialed down. In theatre, you have to express your emotions to the back row and it's quite open and loud, whereas the power of screen acting is you can really bring [the audience] in just by the eyes. That was definitely something I learned on the job."
Gao also accepts Xu's quirks with open arms, bracketing each critique with notes on the character's strengths. When asked about if he's worried viewers will misunderstand Xu for being overprotective of Spring, he emphasizes the intention behind his actions. "At the end of the day, it's all out of the good nature of [Xu's] heart," Gao says. "Even though he makes mistakes and misunderstands things, the intention underlying everything he does is out of love." He also points out that although Xu is always down for a debate, Gao himself isn't. "I'm not very opinionated," he says. "I'm quite afraid to say what I actually like—I don't really like confrontation."
But Gao does hold a strong opinion on Xu's hotly debated hairstyle. "To defend the hair, everyone in school goes through phases where they're exploring their hair," Gao says. "Everyone in the show is exploring their identity, and Tao is exploring identity through his hair. In season two, who knows what's going to happen? He could go for a buzzcut."
As the only straight character in a show most recognizable for centering LGBTQ+ people, Xu gets labeled the "token straight friend" as early as episode two. But Gao enjoys how his character's arc flips the "token gay friend" cliche on its head and leaves no room for the misgendering of trans character Elle Argent, the recipient of Xu's blossoming affections. "It's beautiful, the way Alice has put together something so subtle," Gao says. "I didn't realize upon first reading, how it's a kind of a reversal of the convention and the stereotype." When discussing Xu and Argent, or #Taoelle, as the pairing has been dubbed on Twitter, Gao's eyes light up. "It's a beautiful friendship and love that blossoms, and there isn't a second thought," he says, beaming. "It's not at the complete forefront of all the drama that's happening. It's just a thing that's there."
About a month after "Heartstopper" first dropped on Netflix, the streamer picked up the series through seasons two and three, and Gao is ready to go even deeper with Xu. "Tao's pining and having a massive crush; that's where I'm going to really have fun with it," he says about Xu's burgeoning love story. "It's going to really hit him like a truck, and I'm looking forward to playing with that struggle as he tries to come to terms with his wonderful feelings of love and desire."
---
This article will appear in Character Media's Annual 2022 Issue. Read our 2021 issue here.