Any amateur filmmaker knows the difficulty of finding shooting locations, whether looking for an isolated forest or a Hollywood McMansion. But for one unlucky crew in "X," that struggle becomes a matter of life and death.
"We all have joked that [protagonist] R.J. could have been very successful, if they had only picked a different farm," says the film's executive producer, Peter Phok.
Directed by Ti West, "X" follows a motley team of aspiring movie makers attempting to shoot an "adult film" in rural Texas. But things take a turn for the deadly when their elderly hosts, Howard and Pearl, catch a peek at their handiwork. "X" stars Mia Goth, Jenna Ortega and Kid Cudi and premiered during the South by Southwest Festival on March 13 of this year.
The A24 release is just the latest in the slew of thrillers and slashers that make up Phok's filmography. The Cambodian American producer is the force behind some of the most memorable slasher and thriller films in recent years, including "The House of the Devil" and "Stake Land." But Phok hasn't always been the biggest horror fan. He recalls being terrified by "The Blob" at an early age, avoiding both bowling alleys and creature features well into high school. Once he started experimenting with filmmaking, though, horror felt like a natural fit. "My friends and I were looking for something interesting, [when] you come out of the movie and you can't help but talk about it," Phok says. "That experience is what makes movies so special."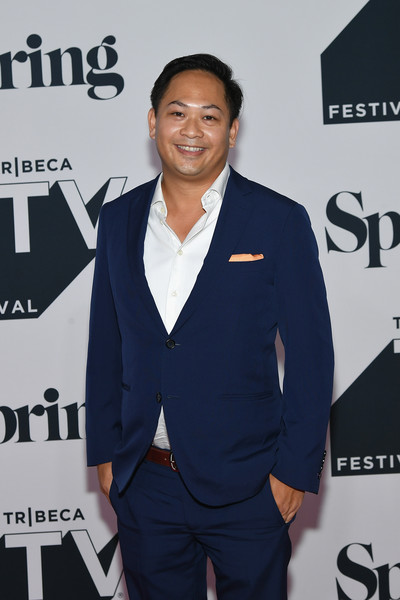 He went on to attend New York's School of Visual Arts, where he met other, like-minded filmmakers who would become longtime collaborators, including West. "X" is far from Phok and West's only work together, as the two joined forces on "The Innkeepers" in 2011, "In a Valley of Violence" in 2016 and many more. "In college, I definitely got an education from [West] about all these horror movies and filmmakers. Working with him again felt like going back to the old times," Phok says. Understandable, as "X" centers on amateur filmmakers like West and Phok once were.
Following a buzzy premiere at SXSW, the film has garnered glowing reviews from audiences and critics describing "X" as a subversion of horror genre mainstays. West also announced a prequel, "Pearl," which has already been shot. Phok has signed on again to produce. "['Pearl'] takes place many, many years before 'X,' about Pearl and her life on the farm, and gives you a lot more backstory into who she is and the person she becomes," Phok says, noting he can't give too much away yet. "It's very different visually. Ti wrote something really special, and it's just a beautiful movie."
A24 has yet to announce a release date for "Pearl," but anticipation is already building. All the better for Phok—whether in "X," "Pearl" or any of his other work, challenging audience expectations has drawn him to the horror genre since his earliest days of filmmaking. "When you're successfully able to surprise an audience, it's very satisfying and makes a communal experience," Phok says. "The stories that most excite me are the ones that come from a grounded space. It's very easy to get excited about the possibilities of where it's going to go."