Over the phone, "Warrior" actor and martial artist Rich Ting speaks in a combination of immaculate Yale vocabulary and Californian slang. When asked about his education and his football career, he talks as if by script, describing the pedigree of having Nobel Prize-winning professors and the intangible qualities he's developed on the gridiron. But when asked a question about his new role in "The Man in the High Castle," Ting perks up. "It's so refreshing when you get a new question," he says. "Thank you so much for asking." 
Ting doesn't need a Dos Equis commercial to prove he's one of the most interesting men in the world. The fourth-generation Chinese Japanese American is a former NCAA quarterback, has an Ivy League education, speaks five languages, walks the runways as an international male model and plays the namesake of a Bruce Lee protege on a show penned by Lee himself. 
Ironically, Ting says that he's explored his range in just about everything except for acting—well, at least until recently, with his upcoming role as Captain Iijima in the fourth and final season of Amazon's "The Man in the High Castle." The season drops today, Nov. 15, on Amazon Prime Video.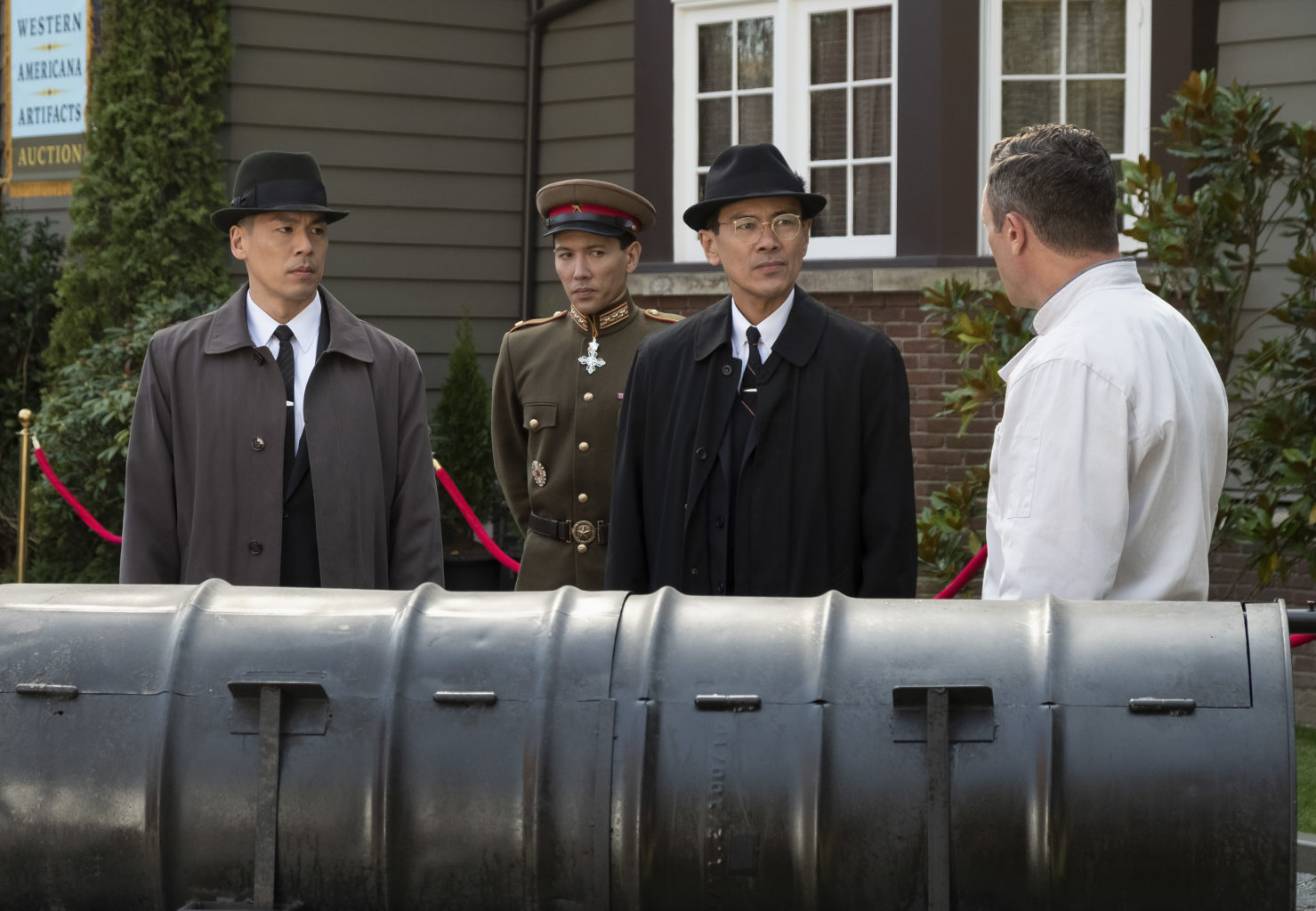 "So far in my career, I've been portrayed only through certain lenses of what I can do," says Ting. "Obviously things like 'Warrior,' and the action and martial arts… I'm known for certain things, but I train on so many other different materials. That doesn't really get to be seen except in the privacy of my own acting classes." With a black belt in Taekwondo and a Juris Doctorate, he's often been typecast as a fighter or lawyer in a thespian world that he has so much more to offer.
Ting won't be throwing roundhouse kicks or filing depositions as Iijima, an enterprising young detective introduced after a prominent character, whose identity Ting won't reveal, is assassinated. For the uninitiated, the show examines a hypothetical America under German and Japanese rule, after the Axis Powers win World War II in an alternate timeline. The binge-worthy series is helmed by the iconic Ridley Scott and stars Rufus Sewell, Alexa Davalos and Joel De La Fuente.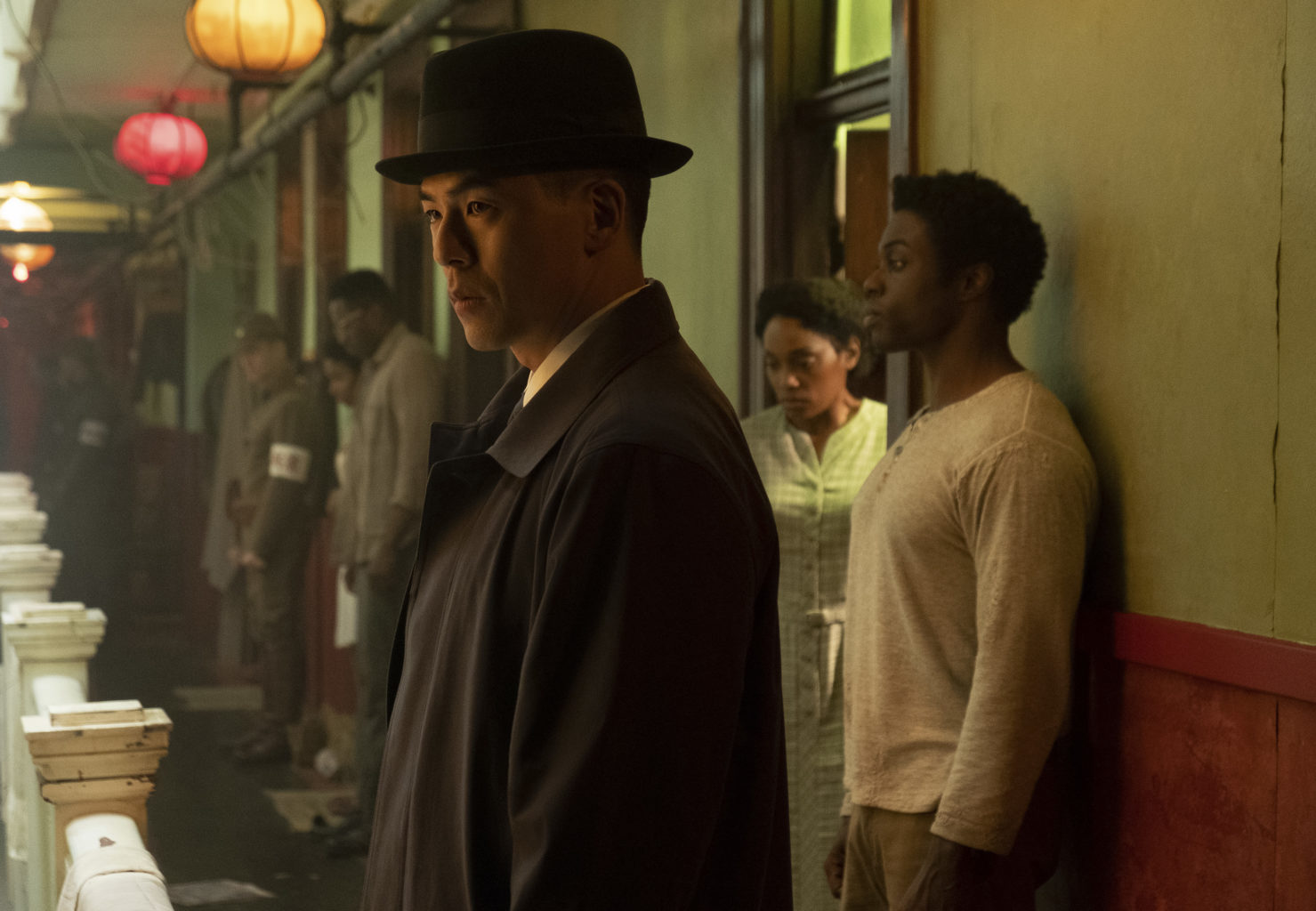 Ting has a personal stake in his recurring role. He's been a fanboy of the show years before he was even a part of the series. "I'm a history buff, I majored in history in college," says Ting. "To put to use my personal background into a character like [Iijima]—it was just awesome." The role also serves as a time capsule for Ting, whose childhood home was often devoid of his Japanese heritage. "My grandparents were born in California and were the quintessential Japanese Americans that were interned in the concentration camps during World War II," says Ting. "With 'High Castle,' [the show] touched on that post-World War II internment era."
One particular scene, which depicted a 1950s post-internment Japanese American community, spoke directly to him. "It felt like I was looking right at photo albums of my past family because [of] the way the women and men were dressed," he says. "[From] the type of eyeglasses people were wearing to the type of shoes, it was so right on that it was like an out-of-body experience. It actually felt like I was there when my mom was a kid."
Since the last time Ting chatted with "Character Media," he's remained busy, booked for CBS's "Tommy." Aside from more acting projects, he's also tasked with weight-loss— not for the shredded actor himself, but for his fur baby, Bada. The teacup Maltese is tipping the scales at three pounds. "It's a big deal, one pound is equivalent to 50 or 70 [human] pounds," Ting says fondly. "Besides my wife, Bada is the love of my life and she's really impacted me more than I ever imagined an animal or anything else could impact me." Ting adds that when he books a job, Bada is the first thing that comes to mind. Thankfully, many sets are puppy-friendly these days.
Between sports, school, acting and dog fitness, is there anything Ting hasn't worked on yet? Apparently, yes. "I'm not going to say I can't sing," Ting says, laughing. "But it definitely needs a lot of work and attention right now."