The stars and leaders of the Asian and Pacific Islander community lit up the night at the 2022 Unforgettable Gala.
Presented by Lexus, this year's gala took place at the Beverly Hilton hotel on Saturday, Dec. 17 and marked the 20th anniversary of the event. The gala's theme, "Illuminate," celebrated the groundbreaking work of API pioneers who have led the way for representation in the arts, entertainment and culture. These luminaries, including Rizwan Manji, Will Yun Lee and Maggie Q, were also recognized during the awards ceremony.
Following a red carpet reception and cocktail hour, guests enjoyed a three-course dinner while Character Media publisher James Ryu and his wife Tammy gave opening remarks. Before kicking off the awards ceremony, keynote speakers and Unforgettable Gala selection committee co-chairs Daniel Dae Kim and Lisa Ling took the stage for a heartfelt speech on the meaning of the gala. "It's important to focus on the ways that we can also give back to our community," Kim said. "Who among us are the ones we will look to as role models as champions for generations to come? Who will light the way for others? We have a lot to celebrate, but I'm sure we agree that there's still a long way to go. We need to take it to the next level and we're counting on all of us together."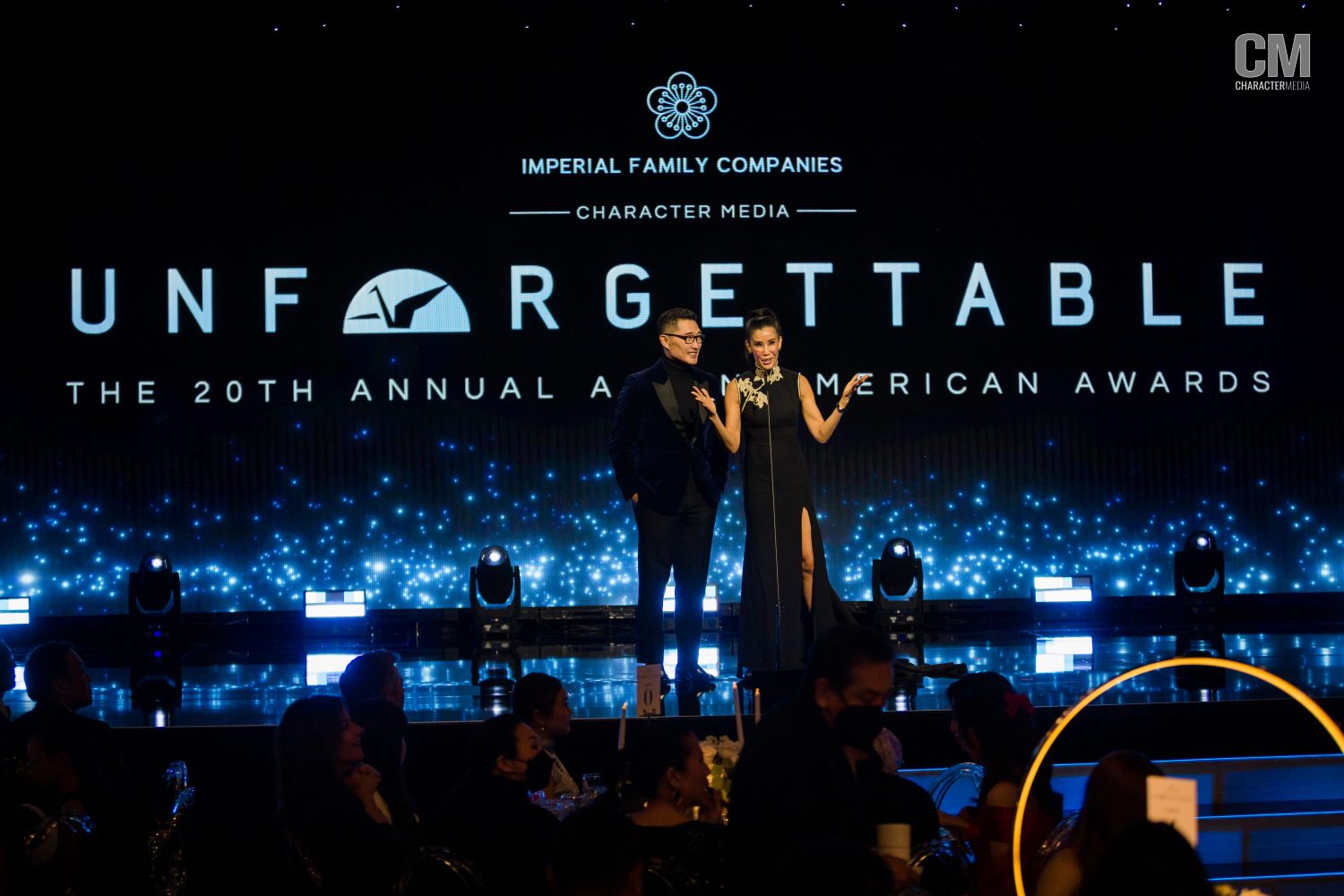 Host Eugene Cordero was then introduced with a short video skit. After appearing on stage, Cordero spoke on the significance of being the gala's first Filipino host and joked about all the API community's accomplishments over the past year—even the December eruption of Hawaii's Mauna Loa volcano. "Some are saying that it's the biggest comeback of the year, so that's a warning to my friend Ke Huy Quan, who also had a big comeback this year," Cordero said, referring to Quan's success in "Everything Everywhere All at Once." "I want [Quan] to know: There is a fire mountain trying to take your title, so get that fanny pack ready."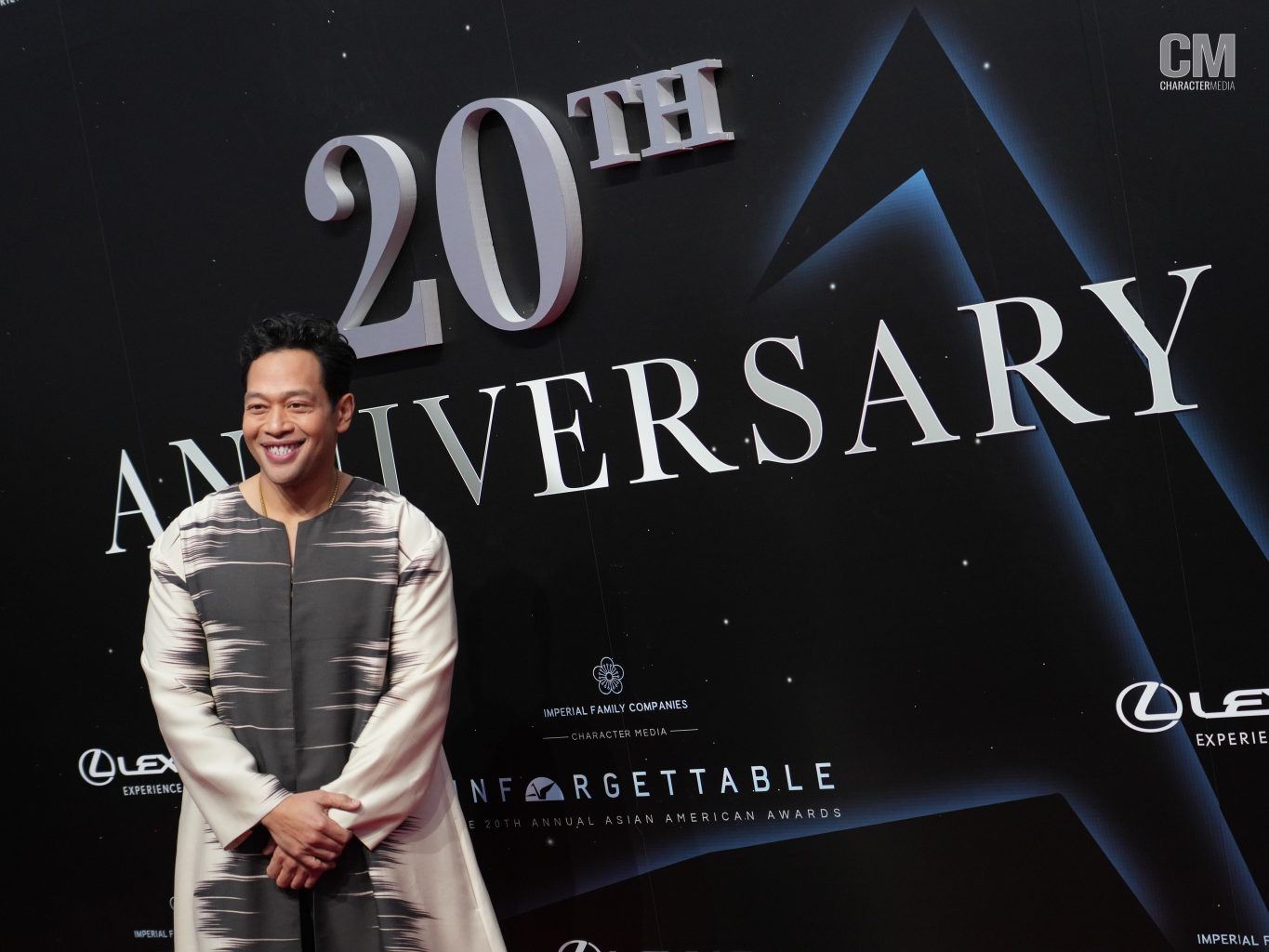 Cordero then handed the stage over to the first award presenters of the night, Greta Lee and Kara Wang, who presented the Breakout in TV Award to "Pachinko" star Minha Kim. Other award winners included Stephanie Hsu (Breakout in Film), Chloe Kim (Pechanga Athlete on Another Level), Steven Yeun (Lexus Legacy) and Bretman Rock, who landed the Digital Influencer Award.
"My beauty industry was really pioneered by Asian women," Rock said in his acceptance speech. He noted that YouTube beauty guru Michelle Phan—who co-presented him with the award alongside TikTok star Bella Poarch—was a formative influence on his work. "We don't only have TV, we don't only have movies; we have YouTube and TikTok and long and short formats," Rock said. "Our possibilities are endless."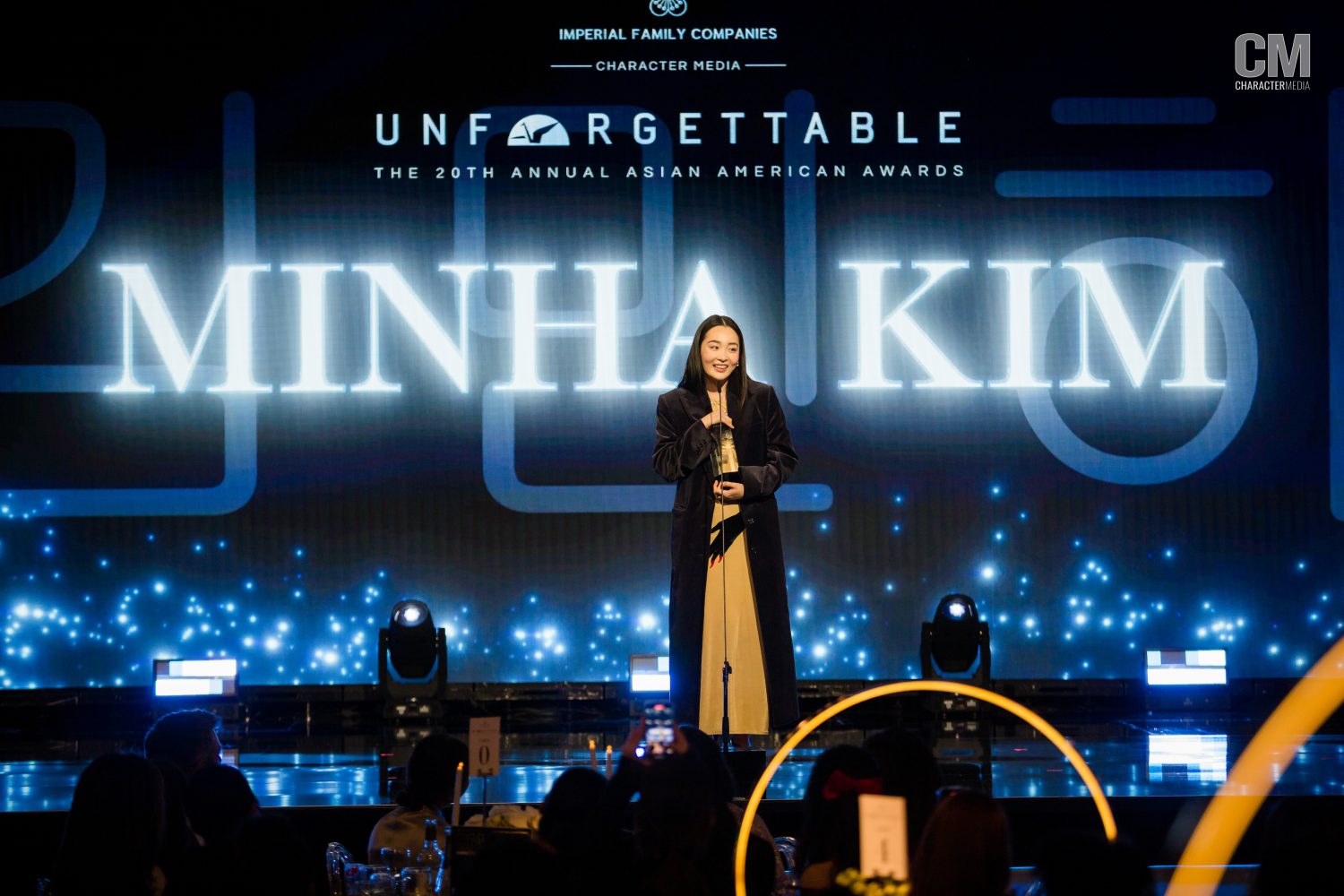 A "Goonies" reunion also took place at the gala. Sean Astin and Jeff Cohen presented their co-star Quan with the Actor in Film Award for "Everything Everywhere All at Once," prompting Quan to recall a funny moment in creating the A24 film. "When our 'Everything Everywhere All at Once' producer was negotiating my deal, he had to call and talk to Jeff," Quan said. Cohen also acts as Quan's entertainment lawyer. "Later, [the producer] told me that never in his life did he think that he would have to talk to Chunk to get Data to be in this movie."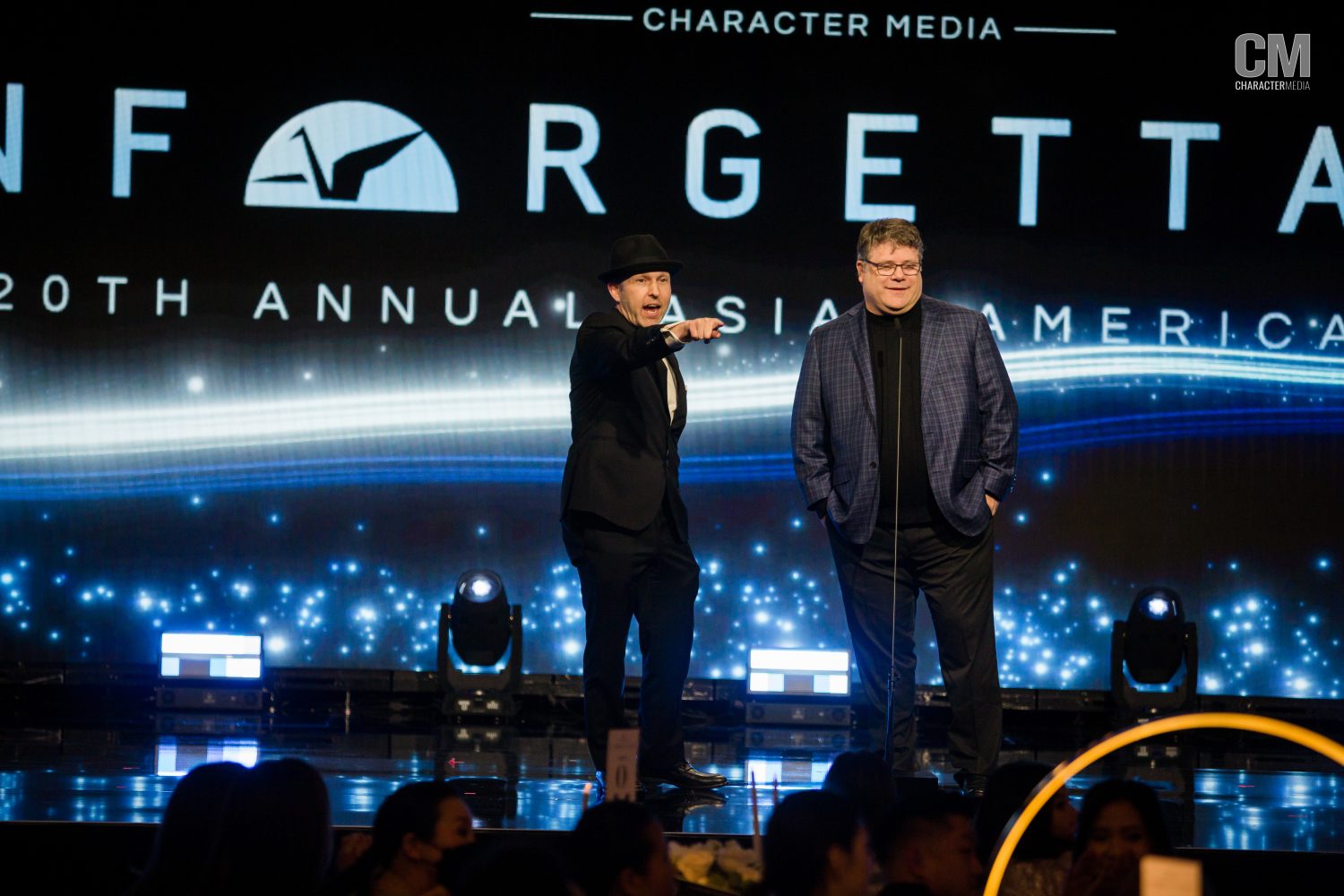 Besides the awards acceptances, various API performers including Apl.de.Ap and J. Rey Soul of the Black Eyed Peas, Angelina Jordan and award-winning Indian dance company, Joya Kazi Entertainment of Netflix's "Never Have I Ever" also put on high-energy sets. The ceremony closed after a live performance from 4*Town, the animated boy band from the hit Pixar film "Turning Red." Musicians Will Jay and Raymond Ortiz joined three of the film's original voice actors—Grayson Villanueva, Josh Levi and Topher Ngo—for a rendition of the Grammy-nominated track "Nobody Like U" that got everyone, including luminary Sandra Oh, dancing and singing along.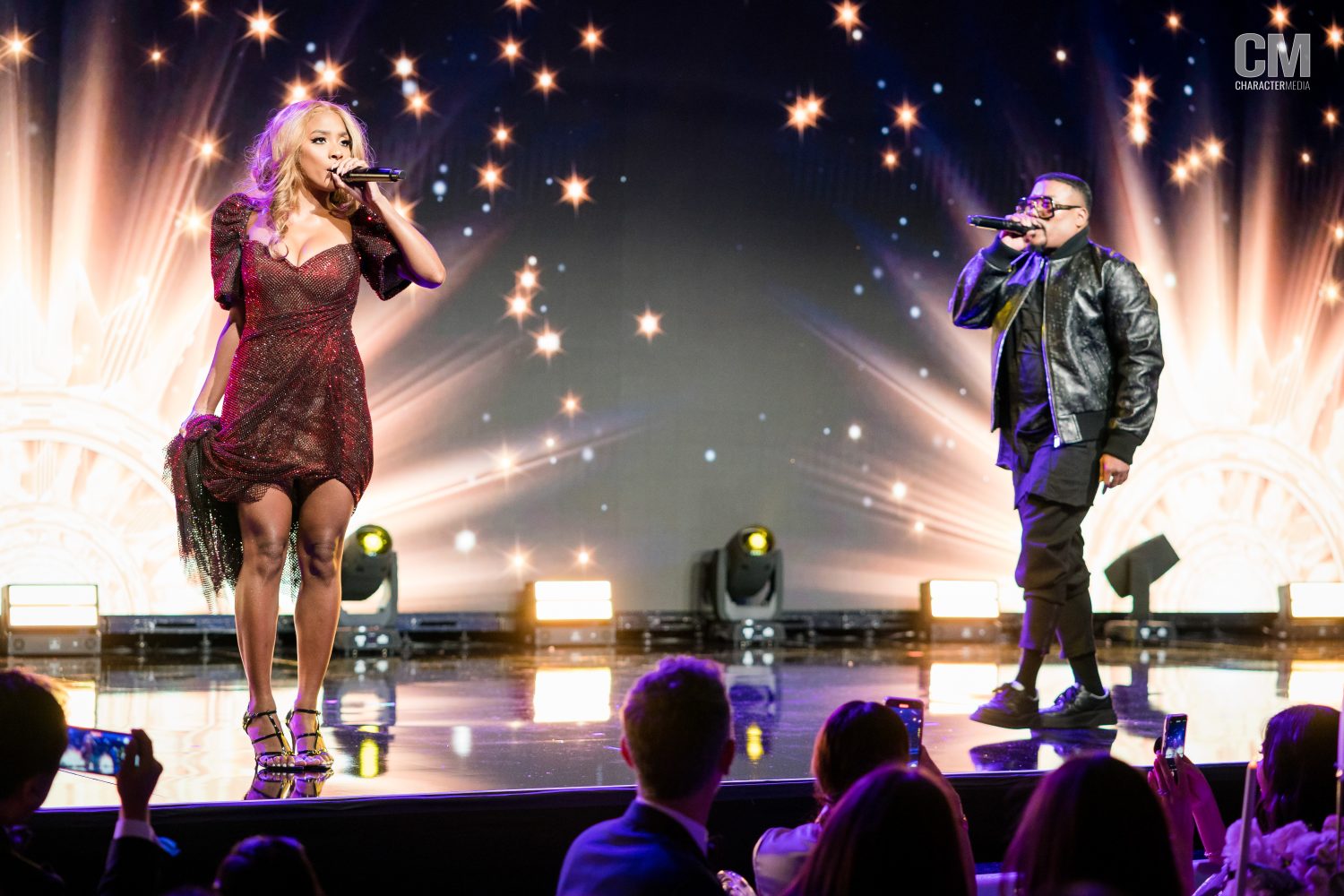 Guests then headed across the Hilton for more dancing at the after-party, which featured catering from Panda Express as well as an open bar hosted by tequila brand Tres Generaciones. Attendees also enjoyed performances from Apl.de.Ap, Sam Tsui and Jules Aurora, to name a few.
For more highlights from the night, watch our video coverage above and read our full list of awards winners below!
WINNERS:
BREAKOUT IN TV
Presented by Greta Lee and Kara Wang
Minha Kim, "Pachinko"
BREAKOUT IN FILM
Presented by Harry Shum, Jr. and Sherry Cola
Stephanie Hsu, "Everything Everywhere All at Once"
ACTOR IN TV
Presented by Maggie Q and Rizwan Manji
Himesh Patel, "Station Eleven"
ACTOR IN FILM
Presented by Jeff Cohen and Sean Astin
Ke Huy Quan, "Everything Everywhere All at Once"
DIRECTOR
Presented by Destin Daniel Cretton
Daniels, "Everything Everywhere All at Once"
WRITER
Presented by Sandra Oh
Domee Shi and Julia Cho, "Turning Red"
VANGUARD
Presented by Adele Lim and Jenny Han
"Pachinko"
DIGITAL INFLUENCER
Presented by Bella Poarch and Michelle Phan
Bretman Rock
PECHANGA ATHLETE ON ANOTHER LEVEL
Presented by Cassey Ho and Richa Moorjani
Chloe Kim
COMMUNITY IMPACT
Presented by Andrea Cherng and Jimmy O. Yang
Jeremy Lin
LEXUS LEGACY AWARD
Presented by Lee Isaac Chung
Steven Yeun
LUMINARIES
Apl.de.Ap
Daniel Dae Kim
Will Yun Lee
Lisa Ling
Rizwan Manji
Michelle Phan
Maggie Q
Daniel Wu
We would like to give a very special thanks to our sponsors: Lexus, Joseon Empire, J&K Gouw Foundation, Le Mieux, Panda Restaurant Group, House of Suntory, Pixar Animation, Campari, Amazon Music, Amazon Studios, Warner Bros. Discovery, Laurel Glen Vineyard, Pechanga Resort Casino, Society1, United Talent Agency, Korean American Leaders in Hollywood, Deep C Digital, TEN Advertising and Tiffany & Co.