It's that time of year again: Awards season. And not just any nominees were announced this morning, but Oscar nominees, arguably some of the most prestigious accolades of all.
Beginning with the leader of the pack, Daniel Kwan and Scheinert's existentialist, love-filled, action project "Everything Everywhere All At Once," garnered 11 nominations, the most out of any film this year. In addition to a Best Picture and Directing nod for the duo Daniels, their lead actors made it into the mix too. Michelle Yeoh, Ke Huy Quan, Stephanie Hsu and Jamie Lee Curtis all were nominated for Actress in a Leading Role, Actor in a Supporting Role and Actress(es) in a Supporting Role, respectively. Other indispensable elements of the movie were honored as well, with editor Paul Rogers selected for a Film Editing nomination, Shirley Kurata for Costume Design and Son Lux for both Music categories—Original Score and Original Song, the latter which includes indie singer-songwriter Mitski, making her an Oscar nominee too! (Take that Grammys!) And not to be forgotten about "Naatu Naatu" from "RRR" which scored a historic win at the Golden Globe earlier this month, was also nominated for Original Song.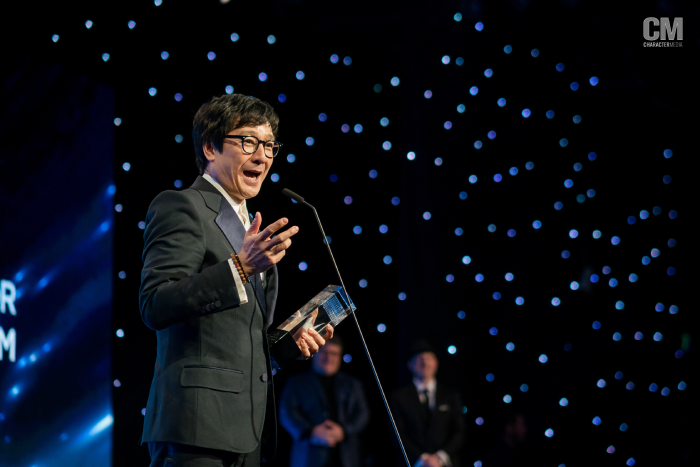 Quan had an especially touching response to the selection, saying in an interview with The New York Times, "From this day forward, I will always be 'Oscar-nominated actor Ke Huy Quan'!"
Those weren't all the API creatives nominated, though. Actress Hong Chau of "The Whale," a story of a reclusive, morbidly obese English teacher on a mission to connect with his teenage daughter, was nominated for Actress in a Supporting Role, while her colleague on set, makeup artist Judy Chin, made the cut for Makeup and Hairstyling. On the animation end of the spectrum, duo Domee Shi and Lindsey Collins were recognized for Pixar and Disney's "Turning Red."
Perhaps the most unexpected API nomination was British novelist Kazuo Ishiguro's "Living" for Writing (Adapted Screenplay), a tale about a man trying to live his remaining days out to the fullest, learning from the sunny disposition of his young colleague.
Check out the full list of nominees, here!