TEXT BY CHANTAL THUY
Chè chuối is a delicious, pudding-like Vietnamese dessert with bananas, tapioca pearls and coconut cream that is usually enjoyed warm.
It's one of the easiest sweets to whip up when I am craving a taste of home. It takes less than an hour to prep and cook! My mum made these Vietnamese desserts when we were growing up in Montreal, and this banana chè is one of my favorites.
The combination of sweet bananas and coconut cream is a homey, comforting feeling, and the tapioca pearls quench my cravings for boba. It's gluten-free, and I personally substitute white sugar with a natural sweetener like maple syrup or honey.
I follow the recipe below to make my chè chuối: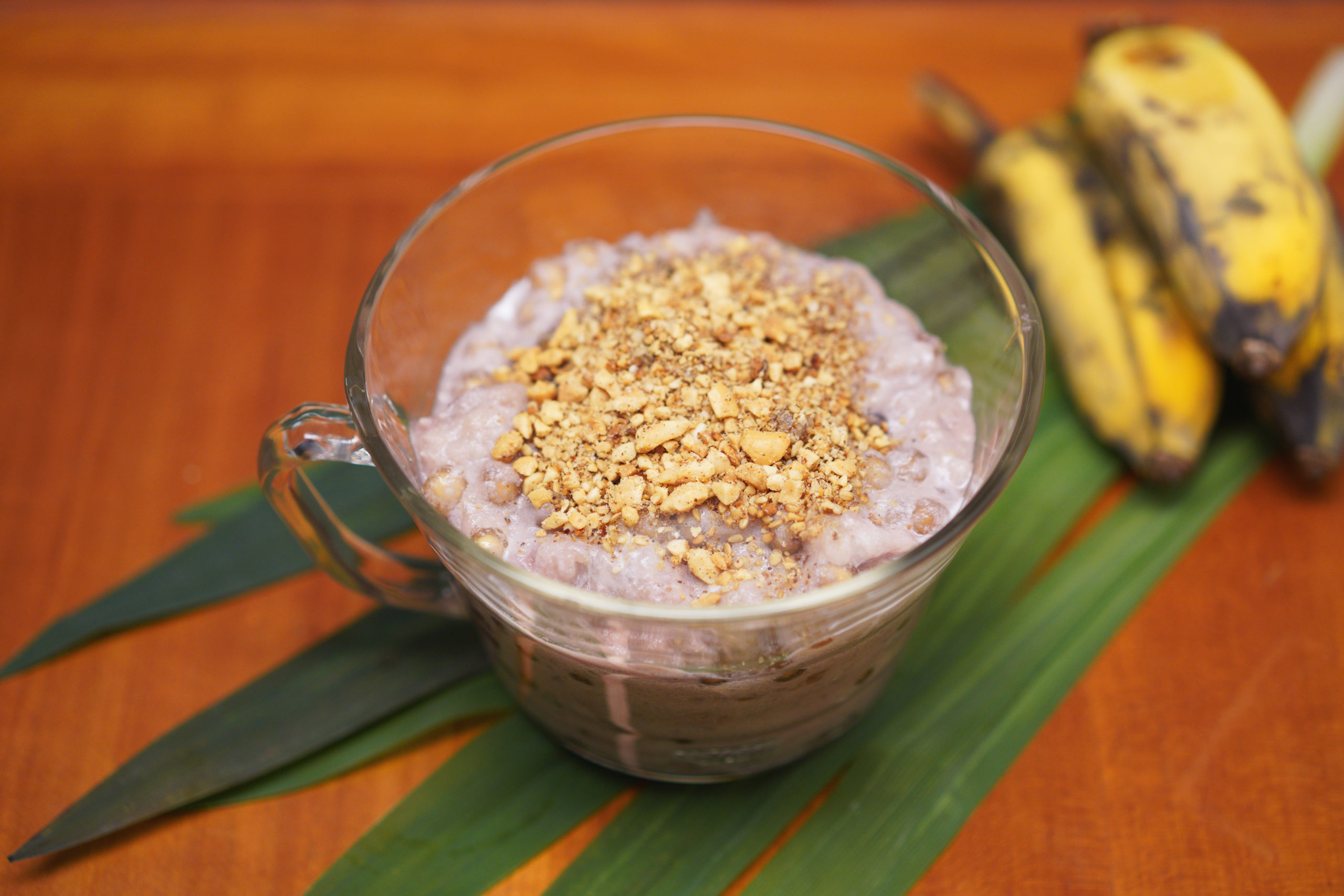 INGREDIENTS
1 lb ripe Vietnamese bananas or plantains
4 oz sugar
2 cups water
1/4 tsp salt
3 tbsps small tapioca pearls
4 pandan leaves (or a few drops of pandan flavoring if leaves aren't available)
1/2 can coconut cream
For topping:
2 tbsps crushed roasted peanuts
2 tbsps roasted sesame seeds
1/2 tsp salt
STEPS
1. Soak tapioca pearls in warm water for about 20 minutes, then drain.
2. Peel and cut bananas.
3. Toss sliced bananas in sugar. Cover and refrigerate, the longer the better.
4. Tie pandan leaves into two separate knots. Boil water with knots, then simmer for 20 minutes.
5. Add bananas, coconut cream, tapioca pearls and salt. Simmer on medium for 20 minutes or until tapioca pearls are cooked through. Remove pandan leaves.
6. Crush roasted peanuts and roasted sesame seeds and mix with salt. Sprinkle on top of each dish.
Character Media tested out the recipes in-house. Make sure you catch the videos and learn how to make these delicious dishes!