In Los Angeles' Chinatown, Alan Yang flashes a bright grin. Though the Emmy Award-winning creator is dressed head to toe in black denim and the February day is unseasonably warm, even for Southern California, Yang stays upbeat as he jogs across the Metrolink station to snap a photo in front of a moving train. It's hard not to be infected by his cheerful attitude, and the one-and-a-half hour shoot passes like a breeze.
That positivity is just part of Yang's brand as a creative—if you're in doubt, take a look at his Twitter bio, where he unequivocally states, "I want to bring you joy." And he delivers it in a couple different mediums, working as a producer, director and writer of both film and TV. But when he first moved to Tinseltown from his native Riverside years ago, he started out as a humble staff writer on "Parks and Recreation" (he also appears in Andy's band for several episodes of the series, if you look closely enough). He eventually graduated to producing, and worked on another of NBC's best-loved series, "The Good Place," before helping Aziz Ansari create his Netflix hit "Master of None."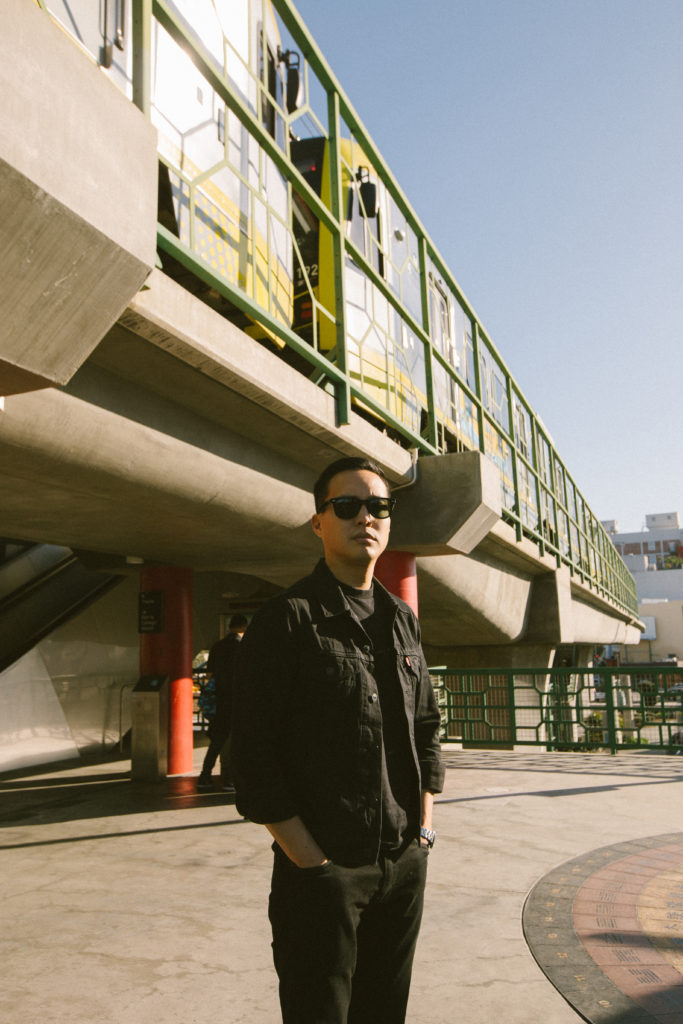 Yang first dipped his toes into the entertainment world back in college, at Harvard University. While studying for a biology degree, he began writing for the time-honored humor publication "Harvard Lampoon" and played in a band (punk rock, in case you can't tell from that all-black outfit). "It helped me hang out with some really smart, funny people," Yang says over the phone. "The idea of doing something creative for a living became a reality by doing those two things, and being around people who were creative and enthusiastic about making new stuff." But after he'd graduated came the tough part: telling his parents. "I sat my parents down and said, 'I got this shiny new degree in biology from a very good college, and I want to move L.A. and write jokes for a living,'" Yang says. "To [my parents'] credit, they didn't yell and scream at me or anything."
They even helped Yang move to Los Angeles, where he created a few short films before moving on to "Parks and Rec." There, he learned to write TV and notched some invaluable producing experience under "The Office" legend, Michael Schur. "I realized if you're the showrunner, you have what is closest to authorial voice," Yang says. "Filmmaking and television are both extremely collaborative mediums, a huge team of people are responsible, and if you want to put your stamp on something, you have to be the boss." Yang quickly realized how much he loved blocking out scenes and working with actors on sets, so he didn't stop there, moving on to take on an even larger role as co-creator of "Master of None." That, he says, is when he really got to hone his craft. "If 'Parks and Rec' was like high school, 'Master of None' was like college and grad school," he jokes. "Some days we'd look around and be like, 'Well, who's the dad of the show, who makes the decisions? Holy sh*t, where's the dad?'"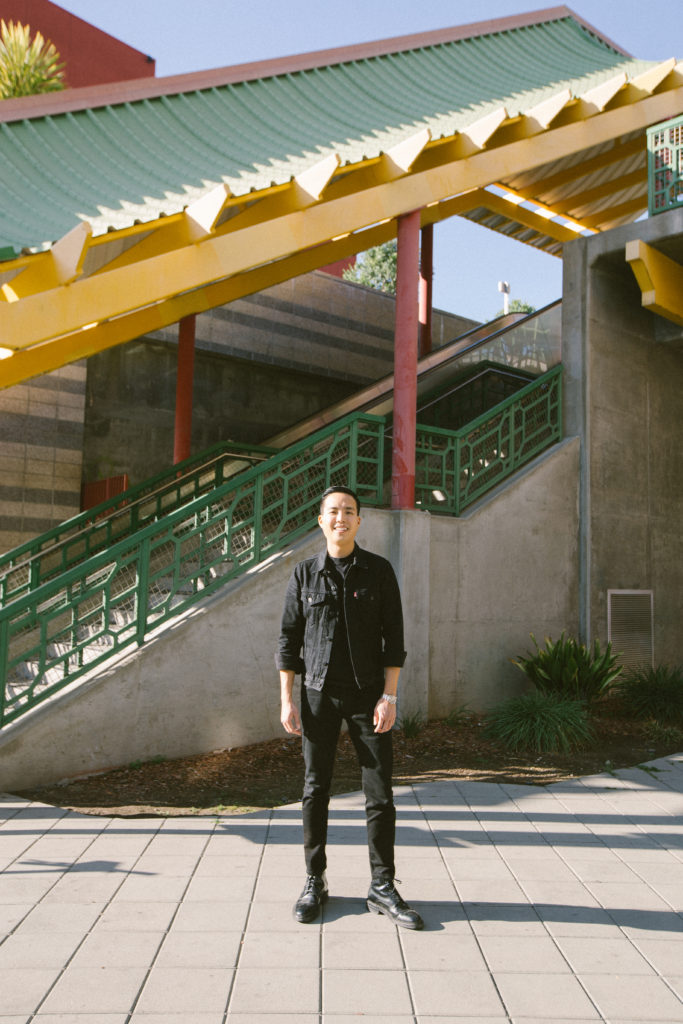 Fortunately, those early days of hefty responsibility didn't intimidate Yang, and he went on to help produce and write a few more successful series, like Amazon Studios' "Forever" and, most recently, the Apple TV+ show "Little America." Based on an anthology of essays submitted to "Epic" magazine, each episode features a different, heartwarming tale of immigration. "All the people at 'Epic' were researching these incredible stories. It took a while to come together, but I'm so glad it landed at Apple," Yang says. "All the episodes were put together with such attention to authenticity, and the emotional truth and spirit of those stories."
Yang didn't stop at telling others' immigrant stories, though. These days, he's turning the camera on his family's for his directorial feature debut, "Tigertail." Starring Tzi Ma and Christine Ko, the film hits Netflix today, April 10. It's loosely based on Yang's parents' story of coming to America—loosely, he emphasizes. "I want to make clear it is vastly fictionalized," Yang says. The story is inspired by his Taiwanese father's immigration story, but it's no documentary. "It retains the emotional truth of his story and his life. The reason I made the movie is because what he's gone through over the course of his life is so extraordinarily more difficult and more dramatic, frankly, than anything I've ever gone through."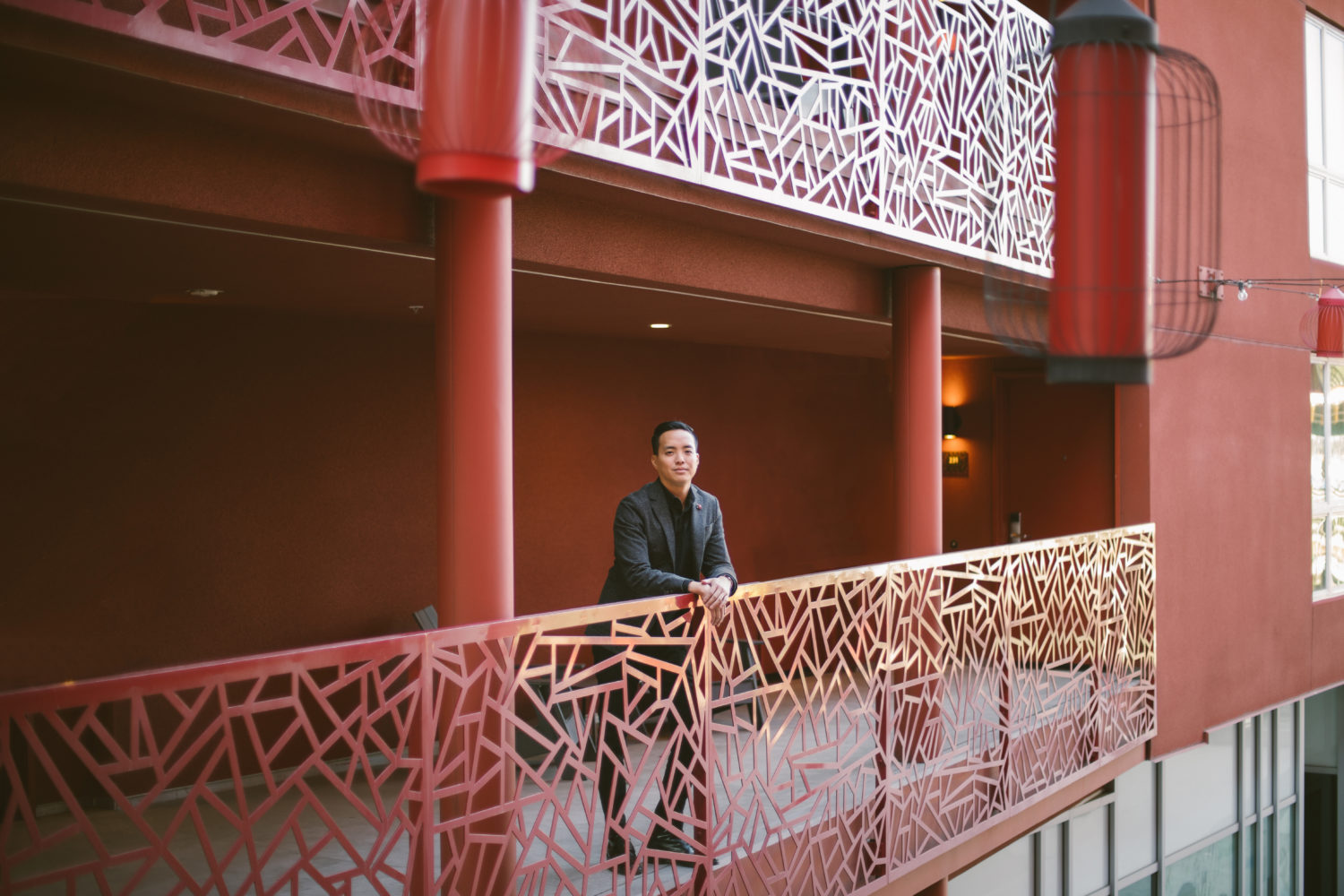 Asian parents can be notoriously close-lipped about their pasts, frequently due to societal conventions that focus on looking forward to the future rather than back to often painful pasts. As a result, second or third generation immigrant children usually don't hear exactly what their families had to do to reach the "Land of the Free," and huge swathes of cultural history can be lost. "It boggles the mind, and I think that's true for a lot of immigrant kids," Yang says. "One of the themes that the movie explores is how the culture [my parents] grew up in interpreted stoicism and not crying as strength. In America we have a very different worldview, where being vulnerable and expressing your emotions is seen as a virtue." For example, relatives who have survived the ravages of war or famine are usually not very forthcoming about it, and generally speaking, they might not want that experience to be shared with millions of viewers.
But just like when Yang first moved to LA, his parents were supportive once more in their own, quiet way. As fate would have it, his dad happened to get ahold of Yang's script early on, and gave it his stamp of approval. "He said he loved it, and I think he understood that it's his story in spirit but not by the letter of the law," Yang says. "In some ways I took a lot of creative license, and it's an artistic endeavor. I hope [my family] understands that the whole movie is a love letter to each and every one of them; my sister, my dad, my mom, my step-dad, my grandparents, everybody. I tried to make it with as much love and care as possible, and I worked as hard as I could on it."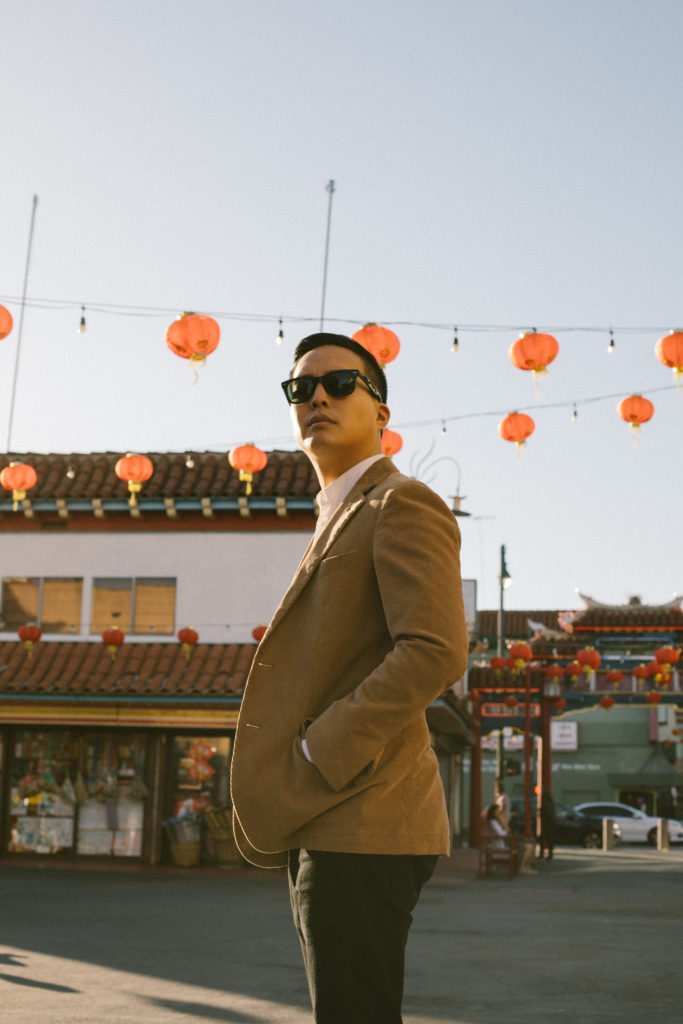 As expected for a story that's so personal, Yang has been very hands-on in the process of creating the film. They filmed in Taiwan and the Bronx neighborhood where Yang's parents once lived, and members of his family got to witness firsthand the excitement—or lack thereof—of filming a feature. Yang's maternal grandma sat in on a few takes in Taiwan, only to declare that shooting was boring. "I'm like, 'Yeah, that's what making movies is like, lighting for an hour and shooting for a minute,'" Yang says, laughing.
At the time of our conversation, he'd been helping cut the eagerly awaited trailer himself, not that he minds. "I did bite off a lot on this project," Yang says. "It didn't occur to me when I was making it; it felt natural. I tend to rely on my gut feeling, and when I started writing this movie it just felt right, because it's the thing I care the most about. And no matter the reception of the movie, I'm very proud of it." But Yang wasn't alone in his hard work. He also makes sure to thank his dedicated cast and crew, who helped breathe life into the film. "They really gave their all and believed in me, and it's not often that we get movies about what it means to be Asian American [or] Taiwanese American," he says. "Given that this is one of the only examples of that kind of film, I'm hoping people understand where we're coming from and appreciate what we did."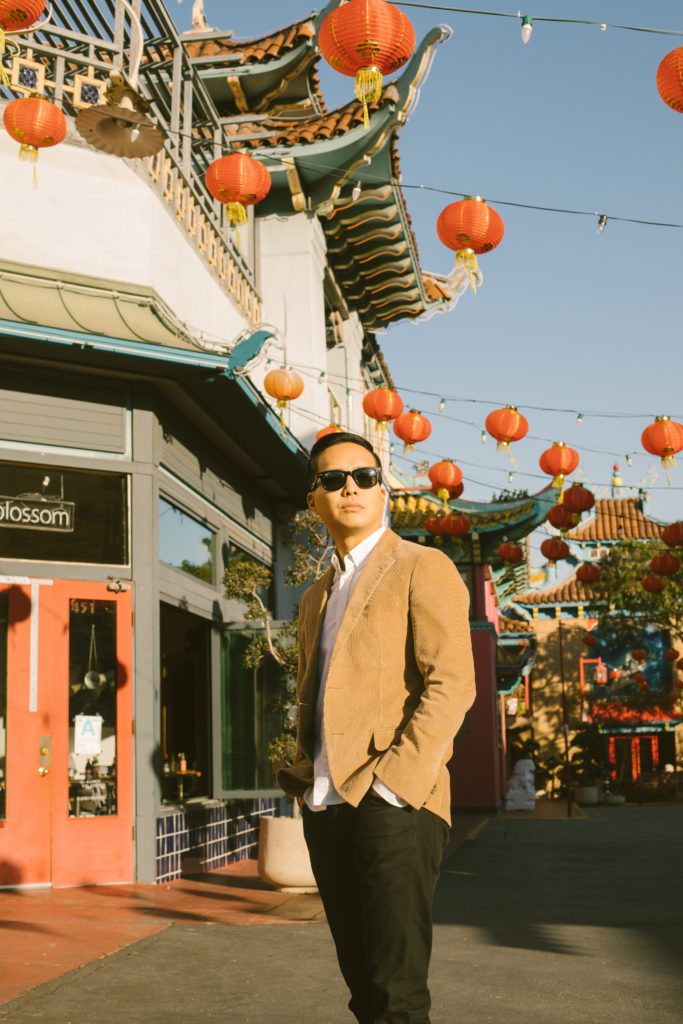 While much of the film's plot was shrouded in secrecy until recently, Yang's trademark, upbeat outlook is sure to influence "Tigertail," as it does all of his projects. In the rough-and-tumble world of show biz, Yang is making good on his one-line Twitter promise to spread happiness. "I'm a pretty positive person and generally optimistic, and that doesn't mean that I'm [always] going to make things that are super cheerful," Yang says. "But there does seem to be a general trend on the things I work on, where they're about warmth and human connection. And hopefully that does bring people joy. The point of making anything is to show people how you see the world, and do it in a really interesting, compelling way."