The entertainment world has certainly been feeling the impact of the novel coronavirus outbreak, as more and more projects have been cancelled or postponed. AAPI projects, especially movie releases, are no exception, but it's not all bad news. For The Lookout this month, check out some projects that are still going strong and make sure to show them some support!
Film
3/6 – "First Cow"
A former baker-turned-entrepreneur meets an intellectual Chinese immigrant in 19th century Oregon, and an unexpected adventure follows. Directed by Kelly Reichardt, the film focuses on the deep connection forged by the two main characters, Cookie Figowitz (John Magaro) and King Lu (Orion Lee). Slow cinema is one outstanding trait of this movie, so if you want to immerse yourself in the scenic Pacific Northwest and get to know the characters' world, this movie is for you.
3/6 – "Go Back to China"
A young rich girl cut off from her trust fund and made to work for the family business might not sound too novel, but what if that family business were a Chinese toy company? "Go Back to China" is the latest cinematic work from director Emily Ting, who wowed critics years ago with her first feature, "Already Tomorrow in Hong Kong" (2015). YouTuber Anna Akana plays the role of spoiled trust-fund kid Sasha Li, starring alongside Richard Ng and Lynn Chen.
3/13 – "I Still Believe"
"Riverdale" star K.J. Apa channels his inner singer into the role of Jeremy Camp—a famous Christian singer—in this heart-wrenching romance. Amidst making music and going on tours, Camp races against the clock as his fiance (Britt Robertson) battles with a terminal illness. Camp has to be strong and above all, he has to believe that things will change for the better.
TV
3/5 – "Devs"
What is "Devs," you might ask? Lily Chan (Sonoya Mizuno) struggles with the same question, as this young software engineer inspects her company's development division following the mysterious disappearance of her boyfriend.
3/6 – "Ugly Delicious"
David Chang is famous for exploring the fine line between food authenticity and culture fusion, and he keeps pushing audience expectations with his Netflix show, "Ugly Delicious." Returning for Season 2, Chang carries the nervousness of a soon-to-be dad, while still showcasing his innate curiosity about global cuisine. Watch four episodes this season to learn the secrets behind kids' menus, curry, steaks and kebabs.
3/18 – "Little Fires Everywhere"
Mother knows best—until she meets another mother. This suspenseful adaptation of Celeste Ng's novel builds on the dynamic duo of Reese Witherspoon and Kerry Washington. It also introduces American viewers to Lu Huang, the famed Chinese art-house actor of "Cities of Last Things" (2018), and Paul Yen, an established stage performer known for the play "Vietgone" (2018).
3/20 – "Mira, Royal Detective"
It's about time young audiences got to see South Asian culture well-represented on-screen, and Disney is finally delivering this month. "Mira, Royal Detective" is an animated show geared toward pre-school viewers, but the series boasts strong themes of female empowerment as well as a great South Asian cast that includes Jameela Jamil and Kal Penn.
Music
3/1 – "Goodbye, World" by GRMLN
GRMLN is the stage name for Yoodoo Park, a rising Japanese American musician. The album will definitely resonate with all indie rock fans, so give this album a listen this month.
3/6 – "Chilombo" by Jhené Aiko
This R&B and soul singer is back with her third album, "Chilombo"—an album about "love, loss, anger, forgiveness, sorrow, freedom and all things life has to offer." Dive into the personal story of Aiko and get mesmerized by her beautiful voice.
3/20 – "Kid Krow" by Conan Gray
The YouTube bedroom pop singer introduces his first studio album, "Kid Krow," on March 20. The album release follows the success of his most recent single "The Story," an acoustic track that centers on a coming-of-age narrative.
3/20 – "Oasis Nocturno" by TOKiMONSTA
Get ready to turn up with TOKiMONSTA! In her fourth album, the Korean American producer brings the audience a collection of otherworldly tracks and promotes self-love through numerous catchy collaborations.
3/27 – "TAVIE" by Mister Nobu
If you're looking to get into the Asian indie music scene, listen to Mister Nobu's newest album, "TAVIE." Prepare for soft, mellow melodies, accompanied by piano and Mister Nobu's signature low-toned voice.
Books
3/3 – "The Kingdom of Back" by Marie Lu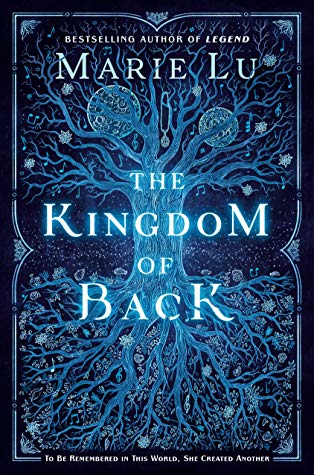 The latest addition to Lu's young adult fantasy books is a story about how a musical prodigy is torn between greed and familial bond.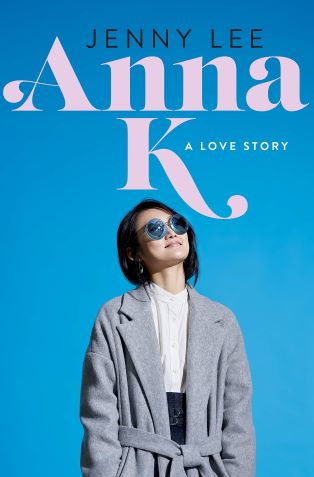 A notorious playboy meets a wealthy seventeen-year-old girl in TV writer Lee's debut YA novel. Read on if you loved Leo Tolstoy's "Anna Karenina," or just want to get carried away by this irresistible romance.
3/10 – "New Waves" by Kevin Nguyen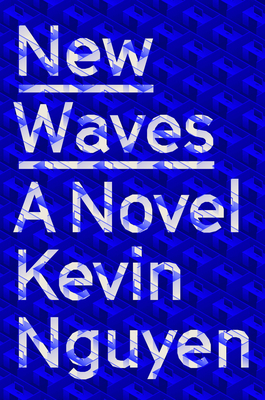 Nguyen's debut novel is all about the unpredictable: a programmer and an Asian customer service employee decide to team up and steal their start-up's user database for revenge. Nguyen brings his own experiences working in the tech industry to this book, so look forward to an honest perspective as well as plenty of humor.
3/17 – "The Eighth Girl" by Maxine Mei-Fung Chung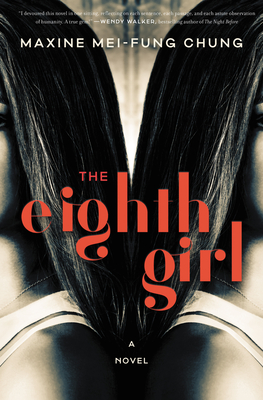 This novel centers on Alexa Wu—a brilliant, but unstable young woman who possesses multiple personalities. Read to find out whether this is an advantage or disadvantage on her quest to liberate the victims of a sex-trafficking ring.