Ever since Lilly Singh was young, she wanted to defy expectations. "I'm addicted to the idea of accomplishing all the things that seem impossible," Singh says. And over the last decade, it seems she has done just that. Working her way from bedroom YouTube videos to sold-out world tours, Singh has found ways to not just create, but to thrive, both on the internet and offline. From TV and movie roles to TED Talks to hosting a late-night television show, and even starting her own nonprofit, Unicorn Island Fund, which tackles the taboo topic of shame that limits the educational and financial opportunities of girls and women, there's really no telling where Singh will go next.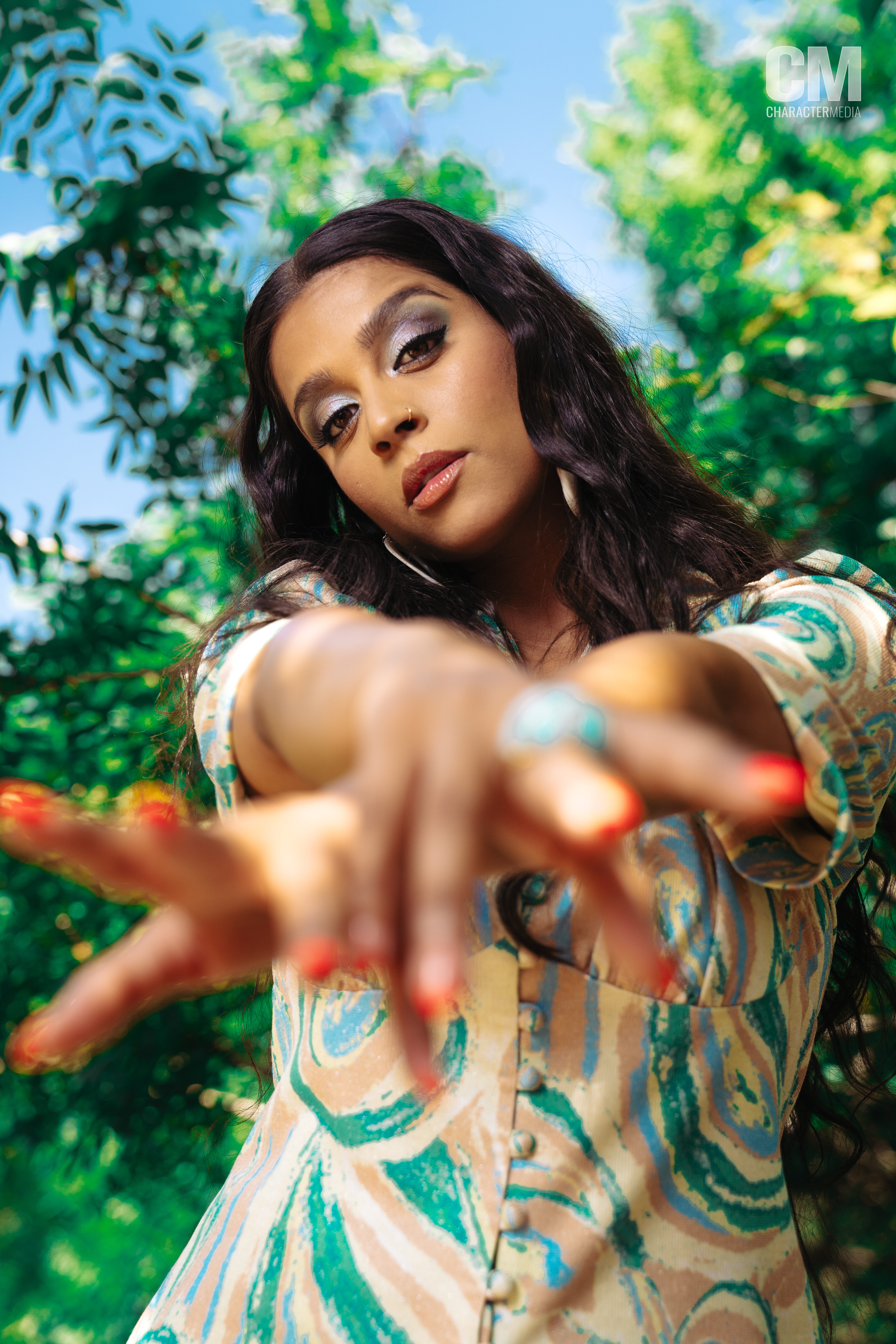 Singh started on YouTube under the moniker of IISuperwomanII, back in 2010, when the now-thriving video platform was still growing. Influenced by the comedy of Bollywood films, "The Fresh Prince of Bel-Air" and Russell Peters, she made videos with the simple hope of making people laugh. She experimented with different bits and sketches in those early days, going viral more than a few times along the way. Eventually, she landed on her famed niche: videos about growing up with immigrant parents. It's all based on her personal experience, she states, leaning in close before admitting, "My parents are really funny. I don't think I realized my parents were funny until I became an adult."
But Singh personally thinks the reason her videos became so popular is because of her hometown. "Because I'm from Toronto, I'm able to make a lot of cultural references that are specific to different communities. I think that's why my comedy hits hard and feels relatable to a lot of people." She explains, "It has allowed me to know lots of cultures and so when people watch my videos, even if they weren't South Asian, they'd be like 'I totally vibe with this because you're still hitting on culturally specific things for me.'"
Over time, however, Singh's sense of humor has evolved — it's not just wisecracks about back-to-school shopping with parents or cheating on a diet. As she's grown, Singh's made it a point to be more deliberate with her words. "It's a little more complex today," she says.
"I like to say something; I like to use comedy as a vehicle to communicate some sort of important message."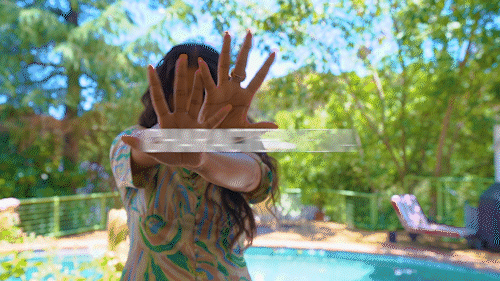 It's this mindset that's helped the once-internet influencer cross over into what some may call "traditional media" (whatever that means nowadays). As such, in recent years, Singh has collaborated with actors like Zendaya, Dwayne "The Rock" Johnson and Hasan Minhaj, had speaking roles in animated movies like "Ice Age: Collision Course" and "The Bad Guys," and been in projects like "Fahrenheit 451," "Dollface" and most recently, "The Muppets Mayhem" Nonetheless, the transition hasn't been seamless. As an internet content creator, Singh says she always felt a bit out of bounds while coming into the world of Hollywood. For her, it wasn't just the glitz or the glam.
"There's this idea that if someone comes from the digital space, it must mean they're not talented. It must mean they've just done something silly to get all these followers and it's all temporary," Singh explains, recalling how she often felt judged when breaking into acting. "[But] I think it's going to change in the next few years. I think a lot of people are realizing there's a lot of talent online."
Still, Singh managed to find her footing in Hollywood. In 2019, the young creative achieved what many in the industry consider to be the "crown jewel" of a comedian's career: her very own late-night television show. Though it only ran from 2019 to 2021, "A Little Late with Lilly Singh" provided the comedian with a learning experience she's still unraveling to this day.
"Coming into late night or any traditional type of world, my skill set was not used to that environment. I'm used to being the one in charge of every small thing — making my own rules and making final decisions — but having to step into a different arena where there were so many layers of red tape was super difficult," Singh shares. "It's such a massive machine, and the creativity you're used to online almost cannot be replicated in the traditional media landscape."
But it wasn't just about learning how to traverse the topsy-turvy world of coveted late-night media. As a queer woman of color, Singh had to worry about a lot more than just making sure the show was funny. In a way, the show had put her into a "lose-lose situation," forcing her to both appeal to the masses and be the beacon for all people of color. "Some people will say it's everything they've ever wanted to see and some will say it's not enough no matter what I do," Singh says. "I'm now this spokesperson that has to check off things from a box and make up for all of this lack of representation through this one opportunity I have."
In retrospect, Singh came to a realization about the unavoidable dilemma that many people of color face every day.
"I think it's a really tough position [that] a lot of minorities are put into. It's impossible for one person to validate millions of people's experiences because, at the end of the day, we all have our own experiences."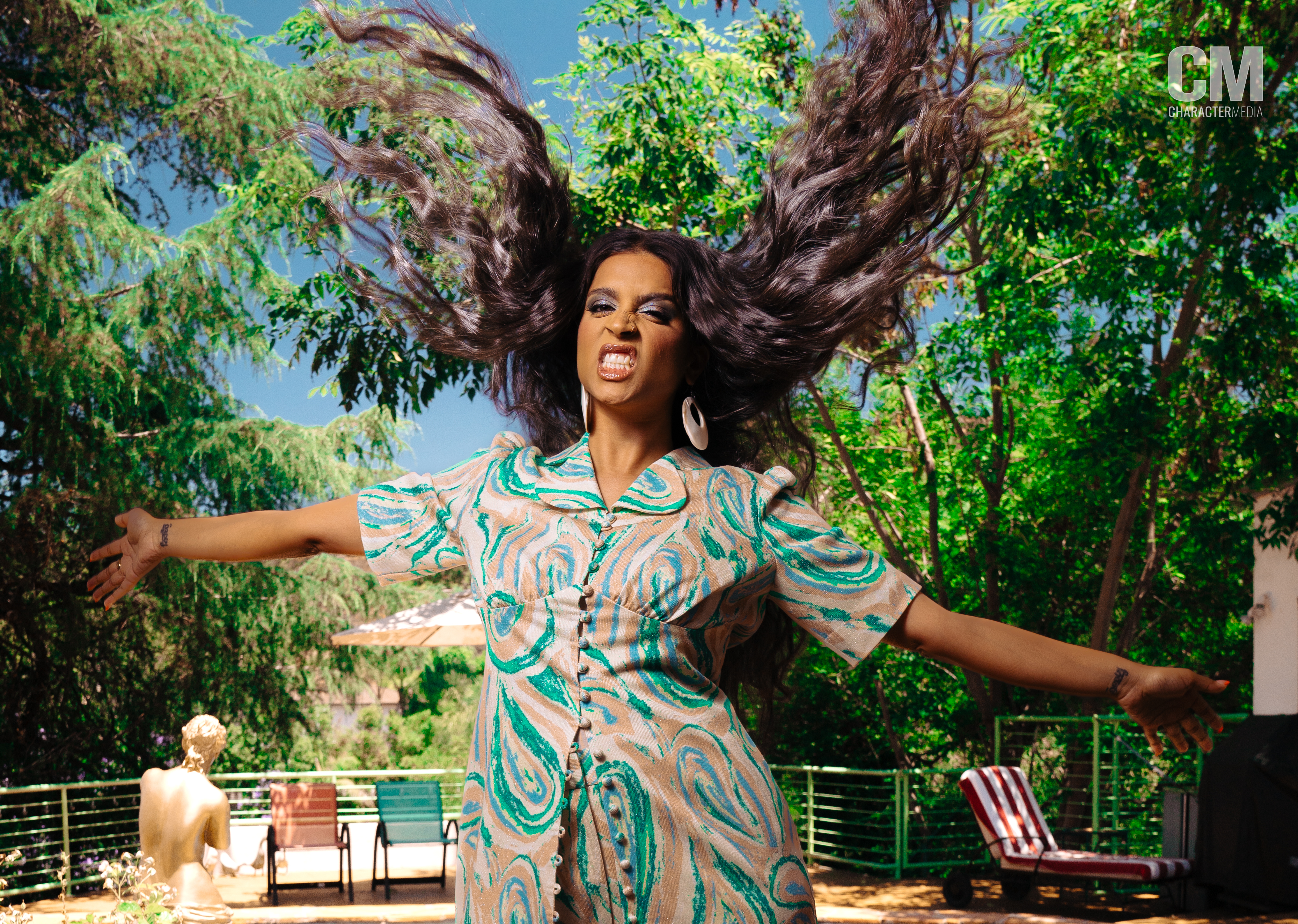 Despite knowing that this mindset was unfeasible for any singular person, Singh still fights the desire to uphold others' expectations. "I think one of the scariest things in my life is until the day I die, I will feel that pressure of having to be a spokesperson." She admits, "I think that's one of the hardest parts of being someone like us. But I'm actively trying to unsubscribe from this idea because it's so unhealthy."
Singh's heavy encounters with late-night and Hollywood have not deterred her from pushing on. In true "Superwoman" fashion, she's still plunging head-first into every new venture — from hosting "Battle of the Generations" to judging "Canada's Got Talent." Most recently, she revisited her childhood fearlessness with the newly released animated series "The Mindful Adventures of Unicorn Island," a show that teaches the next generation how to handle stressful situations and create healthy coping skills. This lesson is something that Singh reminds herself of with every new opportunity on the horizon; whenever she feels unsure of herself, she just remembers: "Little Lilly is still somewhere deep within me."
---
This article will appear in Character Media's Annual 2023 Issue. Read our 2022 issue here.