For all those not in the know, the month of February is not just a month of love—it's jam packed with adventure, comedy, horror and even guns-a-blazing action. These films, shows, albums and books are not only great to enjoy with a date but with just about anyone, including yourself. With so many new releases to keep you busy, you won't even remember that singles awareness day is creeping up around the corner.
Film
2/7 – "Birds of Prey (and the Fantabulous Emancipation of One Harley Quinn)"
The long-awaited entrance of "Harley frickin' Quinn" is here. Directed by Cathy Yan ("Dead Pigs"), "Birds of Prey" features an ensemble of fantabulous fiery women who are ready to join Harley in putting the bad guys in their rightful places. Besides Margot Robbie, the stacked cast features names like Mary Elizabeth Winstead, Ewan McGregor, Ali Wong, Jurnee Smollett-Bell and Rosie Perez. Young actress Ella Jay Basco also appears in her first-ever starring feature film role.
2/12 – "To All the Boys: P.S. I Still Love You"
They won our hearts the first time, but will they be able to do it again? Lana Condor and Noah Centineo are back for the second installment of "To All The Boys" in "To All the Boys: P.S. I Still Love You," this time joined by Jordan Fisher. This feel-good romance will be on everybody's radar when it drops on Netflix next week.
2/14 – "Downhill"
Julia Louis-Dreyfus and Will Ferrell have got your monthly dose of comedy covered in their hilarious drama, "Downhill." Joined by Zoe Chao and Zach Woods, Ferrell and Louis-Dreyfus play two parents who find themselves forced to take a step back and reassess their love lives after an avalanche disrupts their family ski trip.
2/14 – "Come as You Are"
For the remake of the Belgian film "Hasta La Vista," director Richard Wong ("Yes, We're Open") presents us with "Come as You Are," which is finally hitting theaters a little under a year after its premiere at the Los Angeles Asian Pacific Film Festival. The film stars Grant Rosenmeyer, Hayden Szeto and Ravi Patel as three young men with disabilities on a journey to Montreal. Their destination? A brothel that caters to people with special needs.
2/14 – "Blumhouse's Fantasy Island"
This one's for all you horror fans. This film takes the famed 1970s TV series and turns paradise on its head. The island's owner has the power to tailor fantasies to each of its specific guests, but visitors like Melanie (Lucy Hale) and Brax (Jimmy O. Yang) soon discover that living a dream comes at a steep price.
2/28 – "Guns Akimbo"
You've seen the meme, but now you know the story. Director Jason Lei Howden has teamed up with Daniel Radcliffe to bring us "Guns Akimbo," an action comedy flick about an average Joe who's trying to save his ex-girlfriend Nova (Australian actress Natasha Liu Bordizzo) with some newly learned gladiator skills. 
TV
2/2 – "The Masked Singer" Season 3
Based on the hit Korean comedy show "King of Mask," "The Masked Singer" features celebrity contestants who dress in costumes to perform different hits. Our favorite doctor and comedian, Ken Jeong, returns to judge a thrilling new season.
2/7 – "Mythic Quest: Raven's Banquet"
Gaming gets taken to the next level in "Mythic Quest: Raven's Banquet," starring Rob McElhenney. With McElhenney's experience from "It's Always Sunny in Philadelphia," the show promises a comical take on the inner workings of the gaming industry, featuring Reyn Doi, Charlotte Nicdao, "Community"'s Danny Pudi and more.
2/14 – "Visible: Out on Television"
"Visible: Out on Television" is a brand-new docuseries from Apple TV+ that covers the LGBTQ movement in the world of TV. Our very own Margaret Cho joins the likes of Neil Patrick Harris, Janet Mock and more in narrating the show.
2/19 – "The Chef Show" Volume 3
"The Chef Show" is back with ever more savory goodness. Roy Choi and his "food soulmate" Jon Favreau have come together once more to travel throughout the country, cooking delicious food and bringing your favorite celebs over to eat.
2/21 – "Hunters"
Amazon Prime's new series centers on a group of Nazi hunters, led by Logan Lerman and Louis Ozawa. After receiving word about a gathering of high-ranking Nazis, the team put their full plan in motion to bring the criminals to justice.
2/27 – "Altered Carbon" Season 2
Beloved envoy Takeshi Kovacs is back, but this time in a different sleeve played by Anthony Mackie. James Saito, Renee Elise Goldsberry and Simone Missick are also returning to round out Netflix's hit cyberpunk action series.
Music
2/14 – "ALL ABOUT LUV" by MONSTA X
MONSTA X is ready to hit us with an album perfectly designed for this month's theme. Their "ALL ABOUT LUV" album is set to release on V Day, and they're also going on a major U.S. tour later this year. Check out the music video for "Middle of the Night" to catch a glimpse of the dreamy vibes.
2/14 – "no future" by EDEN
Chinese Irish singer-songwriter EDEN is set to enchant us with his mesmerizing voice when he drops his new EP, "no future." His creative mix of genres such as dream pop, indie pop and alternative rock are sure to make this release a serious banger you don't want to miss.
2/21 – "Map of the Soul: 7" by BTS
Seems like BTS' much-talked-of hiatus wasn't that long after all—this brand-new album comes out less than a year after the K-pop superstars' last release, "Map of the Soul: Persona" in April 2019. But if you missed out on the hype train the first time around, now is your chance to finally listen to the boys everyone's been raving to their best friends about.
2/21 – "Always Tomorrow" by Best Coast
Duo Bethany Consentino and Bobb Bruno are bringing back those signature chill rock vibes that their fanbase first fell in love with. Make sure to catch this multi-talented pair on their "Always Tomorrow" tour this month.
Books
2/4 – "The Queen's Assassin" by Melissa de la Cruz
If you're up for romance, assassins, magic and… more romance, then de la Cruz's "The Queen's Assassin" is destined to be your next read. It's perfect for young adult audiences who can dive into the chaotic world of two reluctant fighters forced to team up, hunting down a common enemy that threatens their kingdom of Renovia. 
2/4 – "Unmarriageable" by Soniah Kamal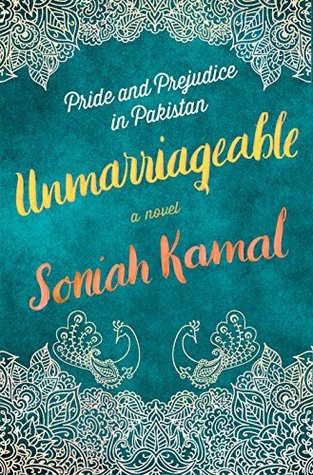 "Unmarriageable" is a love story that takes place in modern-day Pakistan. The Binat family's reputation may have been destroyed, but their daughter Aly is still able to find her own unique form of happiness, even in the face of disaster.
2/4 – "Malice" by Pintip Dunn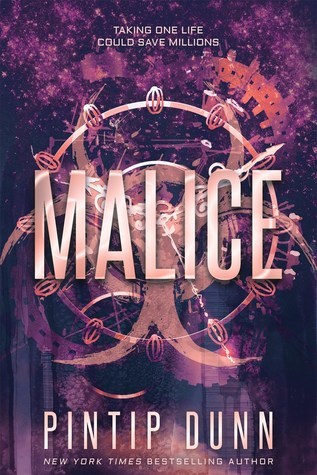 In this thrilling first-person narrative, our protagonist races against time to find a boy in their school who possesses a virus that will later kill two-thirds of the global population.
2/25 – "Rebelwing" by Andrea Tang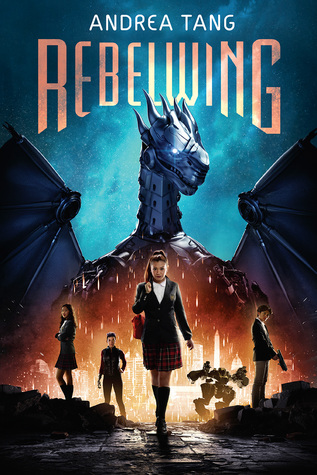 Tang's debut novel takes place in a dystopian corporate future and follows a savvy black-market media seller named Pru, whose smuggling routines land her in some hot water—and at the forefront of an unlikely revolution.
2/25 – "The Hidden Girl and Other Stories" by Ken Liu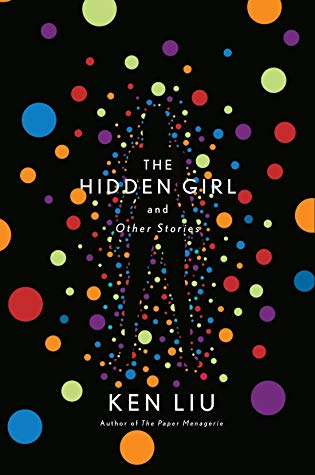 Esteemed author Liu has curated a page-turning collection of fantasy and science-fiction short stories in "The Hidden Girl." Fans of his previous novels and shorts will definitely want to give this book a read.